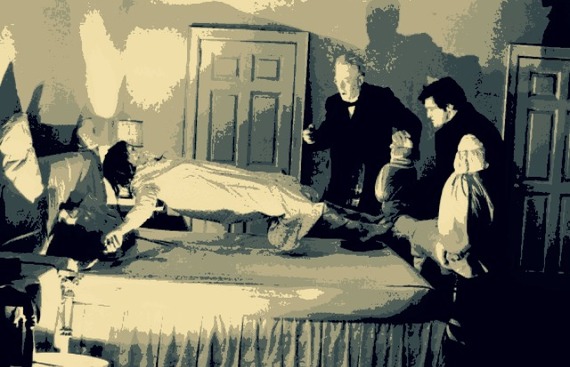 In the break of recent events, it has become absolutely necessary for one to voice his opinion. Since the last few days, exorcisms gone wrong have been the call of the day. Violent rituals have been reported from Fiji, Ghana, Morroco and elsewhere.
According to the Fiji Times, the Methodist Church of Fiji was ordered to pay $28,000 to father Ravuama Vonu and son Akariva Vura, after Reverend Simione Koro caused the deliberate destruction of their home in the Nacavanadi Village on Gau. This house, which lay vacant most of the time, was visited by Vonu in April 2007, when he found it broken into. Someone had intentionally destroyed the furniture, ransacked the house and smashed the concrete floor.
On inquiring the locals, he found the following explanation:
... the Methodist minister and the steward brought a woman to the Nacavanadi Village from Naivikinikini in Lami who supposedly had cleansing powers.

During the prayer session at Nacavanadi Methodist Church, a member of the congregation supposedly became possessed with a spirit and the spirit told the congregation Mr. Vonu practiced witchcraft and worshipped a skull -- supposedly in the house.

The minister, Mr. Koroi and the steward Mr. Vonu with the support of members of the congregation broke into the house and damage the house but didn't find a skull.
Justice Chandrasiri Kotigalage blamed the minister for abuse of power and ordered the Church to pay $28,045.76 as punitive damages.
But that's not all. Another brutal exorcism carried out on a nine-year-old in Ghana came as a shock to everybody, as pastor Kojo Affram from the Holy Church of Ghana was tried for torturing his friend Stephen Nyame's nine-year-old boy with heated stones, causing various degrees of burns on his entire body. The pastor and his assistant have been sentenced to 15 years in prison with hard labour, rejecting his appeals for mercy.
Mohammed, a former drug addict from Tangiers, is adamant that he was subjected to brutal treatment seven years ago. Taken to Bouya Omar by his brother in 2006 to be cured of his "demon," he says he was shackled and beaten repeatedly, given barely enough food to survive and robbed of the little money he had.
These atrocities in the name of religion, abuses of power, must stop, before they take a serious turn like the Medieval witch hunts in Salem or parts of Europe. Believe whatever you want, as long as it isn't malicious to the society. Exorcisms are a popular religious belief, but starving, beating, burning kids, here's where the line must be drawn, before it's too late to make amends.
REAL LIFE. REAL NEWS. REAL VOICES.
Help us tell more of the stories that matter from voices that too often remain unheard.