The fate of Florida science teacher Dean Liptak is unclear as parents express concern over violent test questions that involve propelling students and driving over babies.
"A 50 kg student has a momentum of 500 kg m/s as the teacher launches him toward the wall, what is the velocity of the student heading toward the wall?"

"A northbound car with a velocity of 100 m/s ran over a baby with a momentum of 800 kg m/s, what is the mass of the car?"
Parents tell WTSP that the test questions are "violent" and "inappropriate." School officials have not disclosed the teacher's status at the school.
Liptak has been teaching in Pasco County Schools for several years and recently moved to Fivay from Ridgewood High School. His students at Ridgewood had positive reviews of his teaching on RateMyTeachers.com. One student calls him the "best teacher in the world."
A similar incident in Washington, D.C. last march led to a teacher's termination. Parents were outraged after the educator sent third graders home with morbid math problems that referenced cannibals, baking people in ovens and a child whose brain had become infested with fire ants.
Related
Before You Go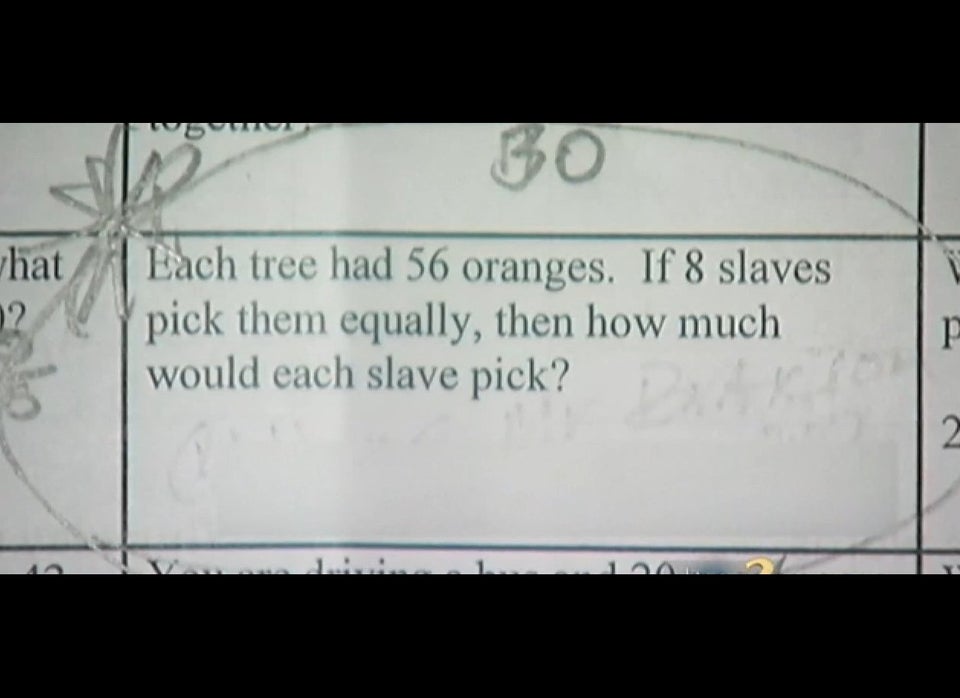 Controversial school-related documents from around the country
Popular in the Community