A photo going viral on social media has people cheering on diversity in the U.S.
On Sunday, native New Yorker Jackie Summers posted a photo on Facebook and Twitter that appears to show a Jewish man and woman sitting on a New York City subway car next to a Muslim woman in a hijab holding a baby.
The caption Summers wrote on Facebook reads: "A Taoist (me) gives up his seat so a Hasidic couple could sit together. They scoot over so a Muslim mother could sit and nurse her baby, on Easter Sunday. This is my America: people letting people be people."
The Facebook post had garnered more than 75,000 reactions and 58,000 shares by Wednesday afternoon. People commented on the photo to celebrate the diversity that it reflects, and what that means for the country.
"THIS, is what makes America great and these days I've been struggling to find ways to feel good about America," one person wrote on Facebook. "We, the people...Thank you for restoring a little of my faith in humanity today, Jackie."
"This gives me JOY! I will always pray that we as a nation might become ONE as we embrace each other & our differences!" another person commented on Twitter. "A Beautiful Tapestry!"
Summers said the photo, which he took on the F train after leaving dim sum brunch, simply captures an everyday moment in his city and country. It's worth noting that he didn't ask the riders' permission to take or post the image, as he said that would have "felt forced and staged."
"The moment is extraordinary in its ordinariness: common courtesy as an afterthought is the NYC and the America I was raised to believe in," Summers told The Huffington Post in an email. "Given the age of divisiveness we live in, it seems people are looking at this photo as a reason to put issues like race, religion, and sex aside to focus on more important issues relevant to peaceful coexistence."
"As the grandchild of immigrants, my ancestors believed America to be a place where the possibility of equity existed," Summers said. "While it's clear we still have a long way to go to achieve that goal, I and people like me across this nation are fighting every day to see that end."
For HuffPost's #LoveTakesAction series, we're telling stories of how people are standing up to hate and supporting those most threatened. Know a story from your community? Send news tips to lovetips@huffingtonpost.com.
Related
Before You Go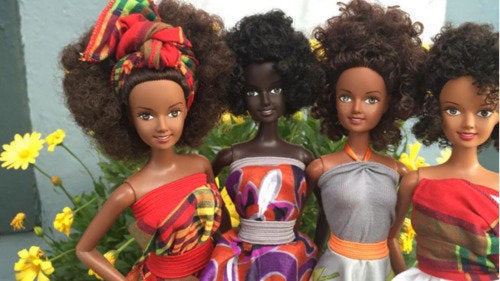 11 Dolls Besides Barbie That Celebrate Diversity