An Oregon teacher's viral Facebook post is highlighting the hidden ways educators help their students.
Katherine Gibson Howton is a teacher at Reynolds Learning Academy in Fairview. Many of her students are at-risk kids from low-income backgrounds who face food insecurity.
On March 17, Howton posted a photo of the cabinet of snacks she offers hungry children in her classroom.
"We are your children's teachers," she wrote in the caption. "We know that we may have more time with your child than you do. We don't want them to be hungry, and not just because a hungry child can't learn but because we care about them. Hungry feels scary."
Howton noted that almost every teacher she knows has a similar cabinet in their classroom and that she shares hers with a fellow educator.
"Children come into our classroom everyday telling us they are hungry," she wrote. "Many more never say a word because they are embarrassed and it is up to us to notice that they are distracted, tired, grumpy. Skilled and compassionate teachers learn to ask if there is food in the house and when was the last time you ate? And the really skilled teachers just know when to make an extra sandwich, grab an orange, make a bag of popcorn or bowl of oatmeal, and set it in front of a student and tell them to eat."
Howton's post received a lot of attention. She shared it with the Facebook group, Pantsuit Nation, and the popular page, Love What Matters, where it reached over 14,000 and 9,000 likes, respectively.
Howton told The Huffington Post she was inspired to share her experience after hearing what Mick Mulvaney, the director of the Office of Management and Budget, said about after-school programs. Mulvaney stated at a press briefing:
"They're supposed to be educational programs, right. That's what they're supposed to do, they're supposed to help kids who can't ― who don't get fed at home, get fed so they do better at school. Guess what? There's no demonstrable evidence they're actually doing that."
That phrase, 'There's no demonstrable evidence' just stuck with me," Howton said. "It really bothered me that an adult would say that children have to perform some trick to be fed. But mostly I felt that Mulvaney really doesn't know what is happening in the nation's schools."
The teacher said she wrote her Facebook post to expose the reality of what's happening in American classrooms so that people like Mulvaney can't comfortably make those kinds of assertions. Prior to sharing her post, she'd never discussed the fact that she feeds her students with anyone because it is such a common practice among teachers.
"I think that in the micro world of the individual classroom it's not that interesting, but taken in its totality, the macro view that this is happening all over the country in thousands of classrooms is interesting," Howton said. "Mulvaney can only say what he said because those of us in schools have been quietly filling in the gaps. He has been allowed to stay ignorant because we are providing an invisible safety net."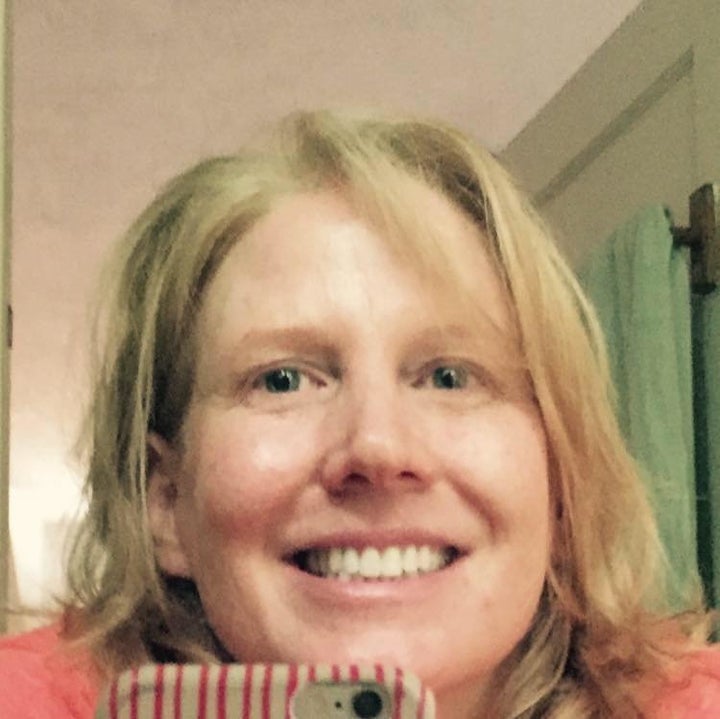 Howton spent seven years teaching at two alternative high schools in Seattle. She also taught at a community college in Washington state. She's been at her current job for the past five years and told HuffPost that many families in the community struggle with poverty.
Reynolds Learning Academy is a Title I school, and 84 percent of its students qualify for free or reduced lunch, the teacher explained, adding, that over 20 percent of the students experience housing instability.
Howton said she wishes people understood that "these children are genuinely hungry" and have chaotic home lives. Some commenters have asked her if she ever feels ripped off, to which her reply is simple: "Never."
"I have never seen a student waste the food I give them. I have never felt that the food is a distraction," she said, adding:
"Food not only satisfies their stomachs but it nourishes them. Our students aren't nourished. When I have a group of girls sitting together munching on apple slices and peanut butter working on their geometry, they are being nourished. And that whole scene started because a girl told me she had a headache. When I offered her a glass of water, she declined and said she just hadn't eaten all day. The two other girls got up and made her that snack. Feeling hungry feels scary. If satisfying their stomach makes them feel less afraid, less anxious, more cared for ... everything else becomes easier."
Ultimately, Howton wants to reduce the stigma around receiving free food at school. "I would never want my students to feel embarrassed that they eat the food we provide," she said. "Unfortunately, we have tied poverty to shame. I really don't want my students to feel shame. The really great thing we have is that our students come in and take what they need freely."
These kinds of experiences are familiar for countless people who work in schools. Many teachers have commented on Howton's post to share their own stories.
Others have asked her how they can help and offered to send money or other donations to her. Howton is encouraging people to instead take gift cards to grocery stores or Costco to their local schools. She also suggested that her fellow educators could post their own photos and experiences.
Said Howton, "It would be a powerful message to those who are making policy if teachers and school nurses and whoever sent pictures of the drawer or the bag or the pantry that they keep in their own classrooms."