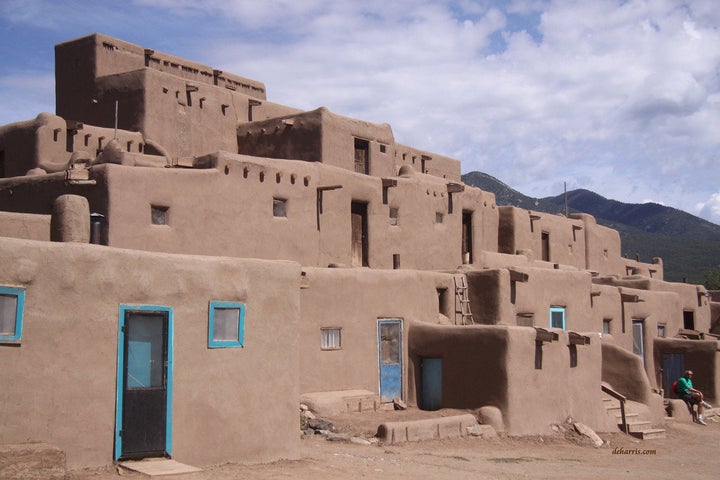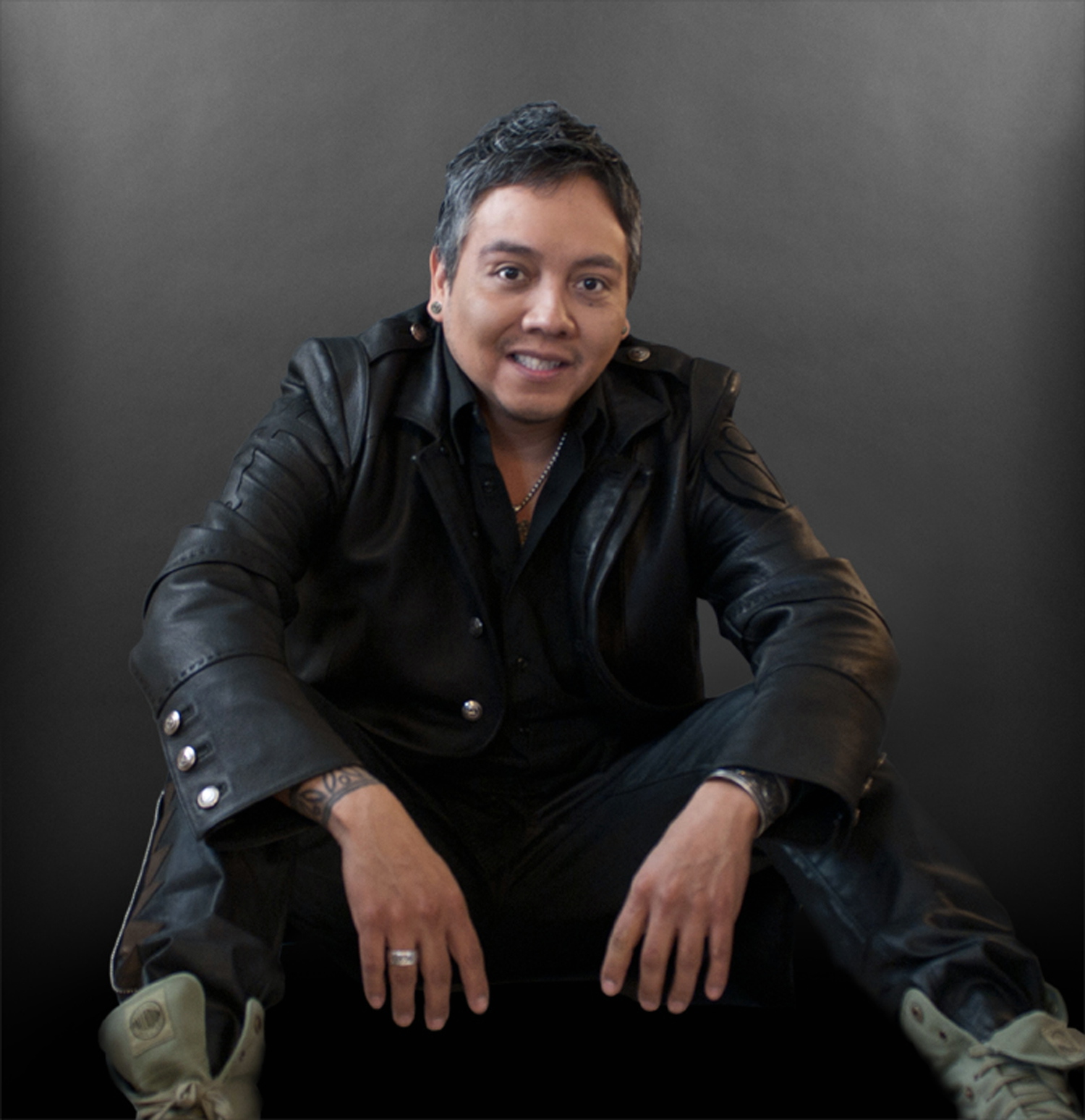 Like many people, I often think of what I would do or ask if I was in the presence of a great historic person. I remember when I had the privilege of spending time with the late Lakota Elder and Medicine man, Grandpa Wallace Black Elk.
I asked him to tell me one thing I could do to help the next generation. He looked at me with his ancient face and said, "We need more interpreters and translators. We need people like you to take the ancient stories and tell them in a way so that the next generation understands them.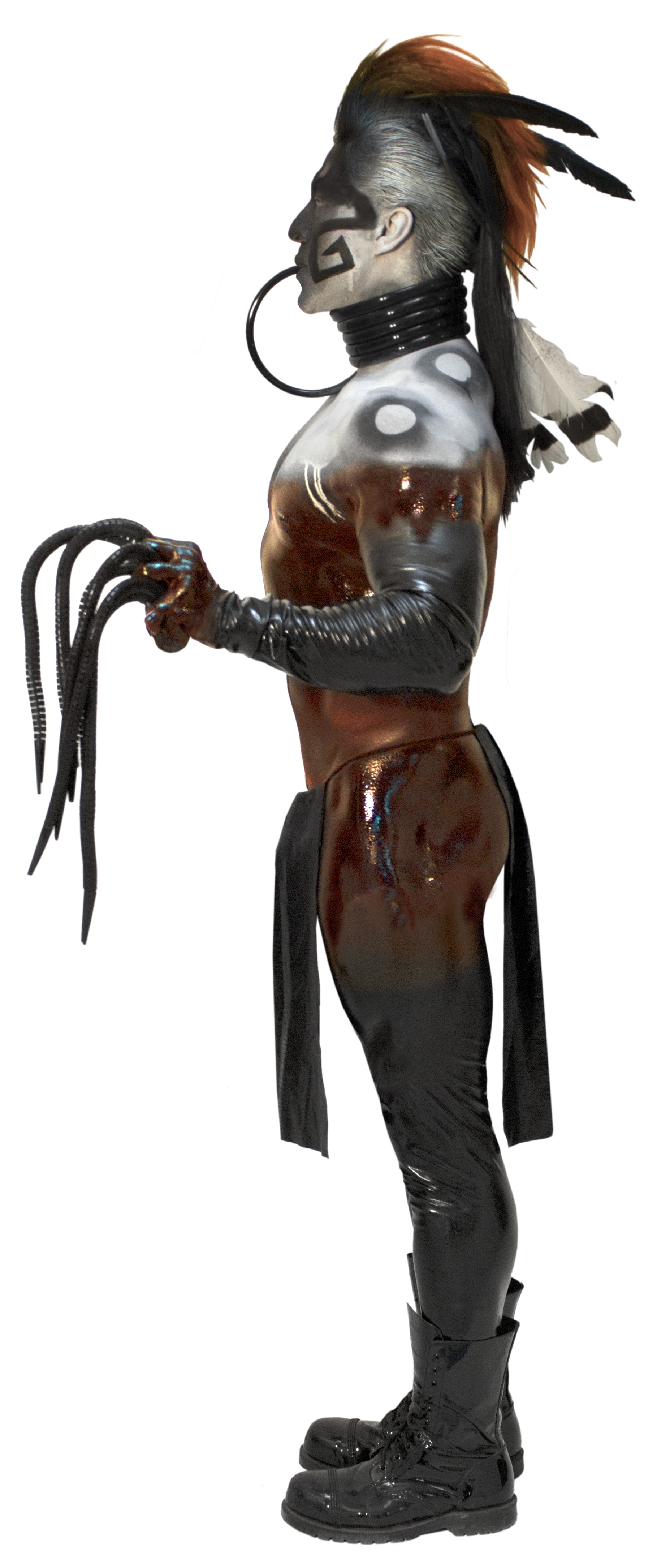 That is the challenge." Those simple but powerful words never left my thoughts.

Recently I had the pleasure of working with Cochiti Pueblo Native Virgil Ortiz. Virgil is a groundbreaking artist and fashion designer. His clay works are displayed worldwide in prestigious venues, including the Smithsonian National Museum of the American Indian in New York City, the Stedelijk Museum's-Hertogenbosch in The Netherlands, and his current exhibit at Fondation Cartier's Paris, France show Histories de Voir -- Show and Tell, featuring "Vertigo," a 21-piece clay series on display through Oct. 21, 2012.
When he invited me to be a part of his most recent photographic and design project, "Venutian Soldiers," it didn't take long for me to realize that Virgil is one of the ancient interpreters Grandpa Black Elk was speaking about.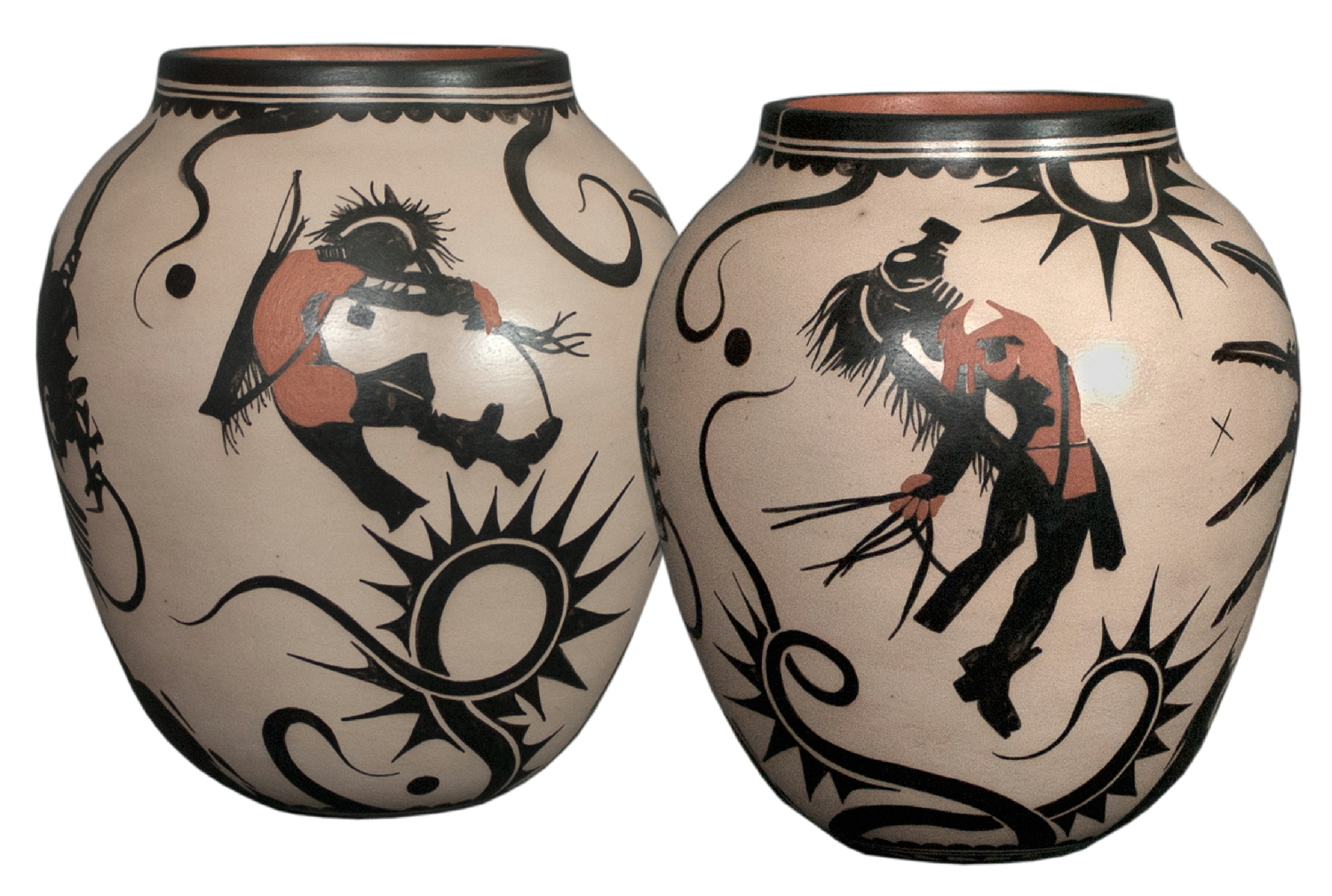 He comes from a long line of famous Cochiti Pueblo artists and as he says, art is in his blood. His mother's (Seferina Ortiz) family is known for their iconic "storyteller" pottery work. His father is a well-known drum maker.
But Virgil is something else. He has learned how to express himself in a multi-dimensional way. Besides his work with clay and photography, his eye-catching designs are featured on diverse items ranging from exclusive jeans and T-shirts to high-end hotel lobby flooring and draperies.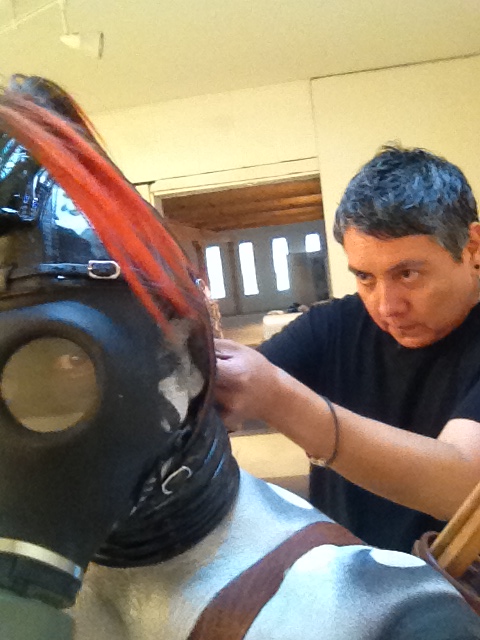 He has collaborated with Donna Karan on one of her most successful lines and has launched his own carpet collection, Indigenous Imprints ®.

Virgil met me in Santa Fe, where I recently finished shooting an episode of Longmire (the new hit drama series on A&E). He drove us to his home studio on the Pueblo lands, where he allows his imagination to run free. And let me tell you, Virgil has one hell of an imagination.
In about 30 minutes, Virgil gave me a complete makeover, turning me into one of his timeless warriors -- a feat that would normally require several Hollywood professionals, hair, makeup, wardrobe, set design, and props. He truly is a one-man show.
As I watched myself morph into an amazingly powerful creature, I understood what Grandpa Black Elk was talking about. Here was a modern day Native storyteller, breathing new life into the ancient stories. Virgil Ortiz is an ancient translator who is catching the eyes and the attention of the world and more importantly, today's Native youth.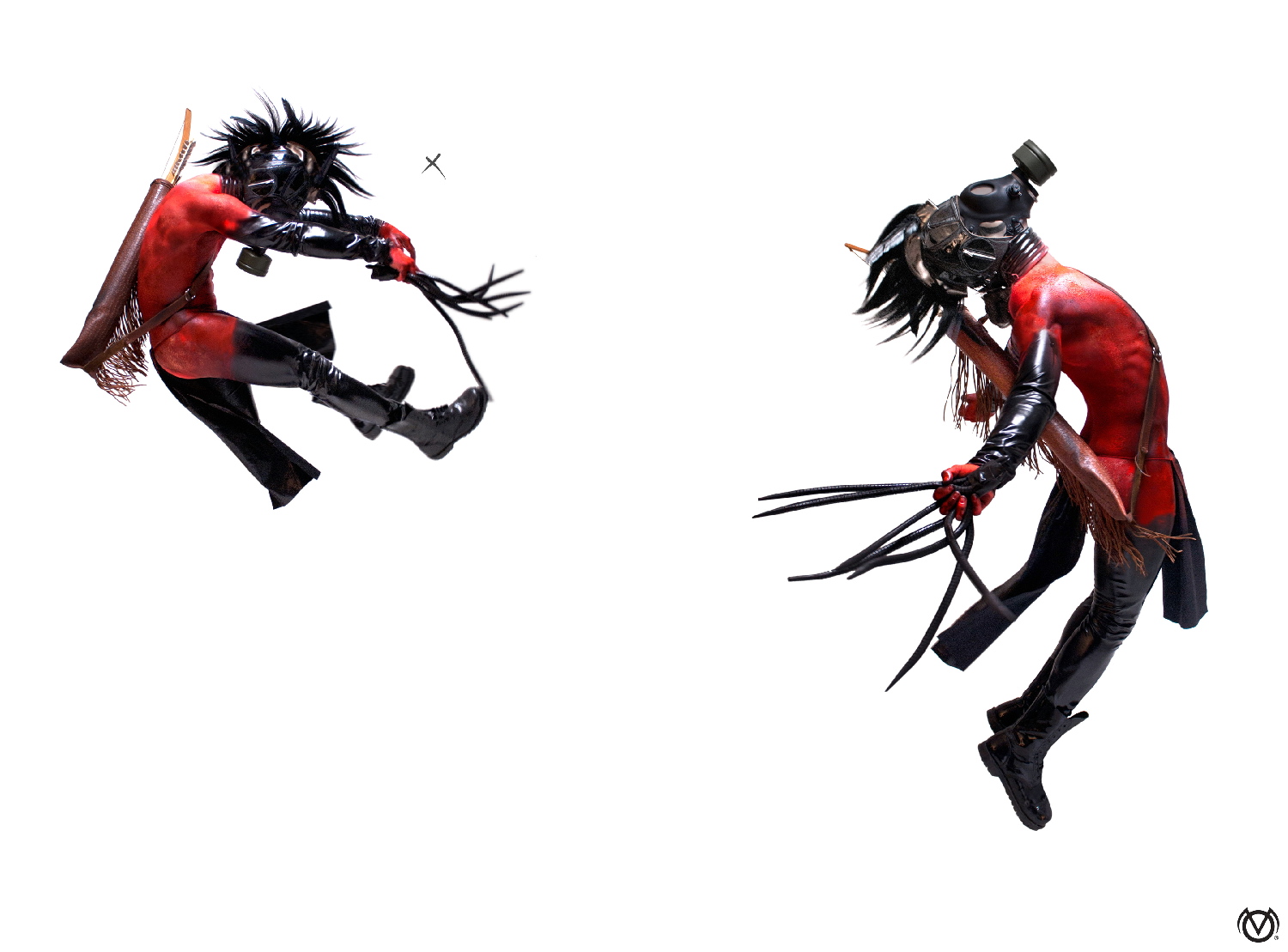 This is not an easy feat, as I know from all that I have learned on my travels to the Indian reservations.
Some elders have asked me how they can motivate the new generation to learn the old sacred ways. They are frustrated by the quantum leap from the old ways to how the Native youth live and communicate today. I tell them that we need a new way to interest the youth, a new take on the traditional teachings.
It all starts with getting their attention and Virgil has found a way. His new exhibit, which I am proud to have been part of, is at the Zane Bennett Gallery in Santa Fe beginning August 16. It's a new take on a pivotal event in Pueblo history -- the 1680 Pueblo Revolt -- captured in sculpture and photographs of his Venutian Soldiers.
These days, when Native designs and patterns are copied by so many top designers, it's good to have a real Native create and share his own vision.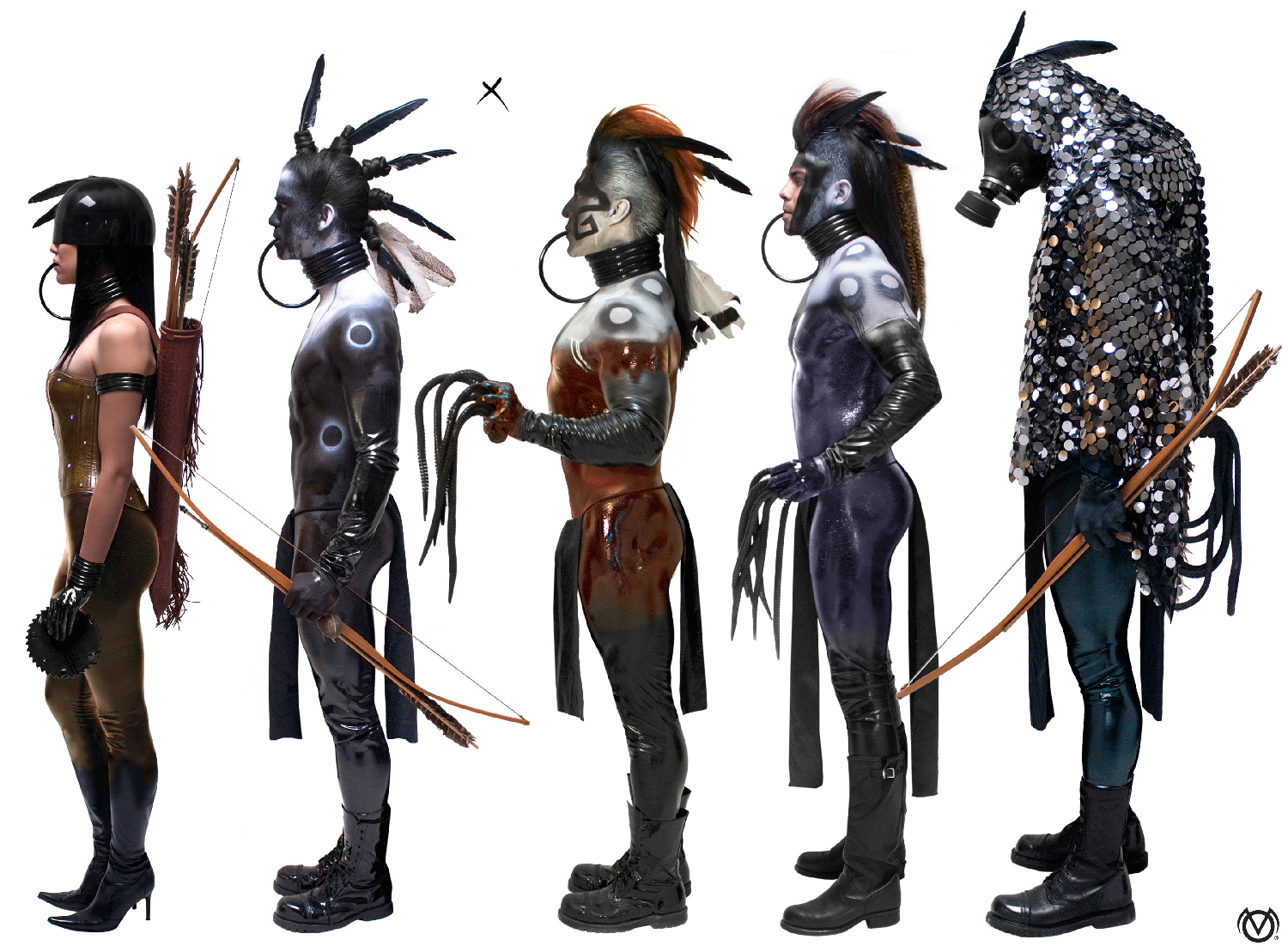 Recently, there has been some controversy over the abuse of certain Navajo designs that were used on underwear without any respect or consideration that the images printed belonged to Native families. These eye-catching patterns are family crests, not just fancy patterns on rugs.
Virgil Ortiz, by contrast, represents his heritage with dignity and style while creating global awareness of his culture and opportunities for his tribal community -- especially the Native youth, which to him are the future. Through his work, he is trusting them with the legacy of his and their ancestors.
As Virgil says, "It's important to recognize that Pueblo communities are very much alive and have a level of vitality that speaks to generations of strength, persistence, brilliance, and thriving energy. I have something very important to do before I go. I want to preserve my culture and inspire our youth to accomplish whatever it is they dream to be."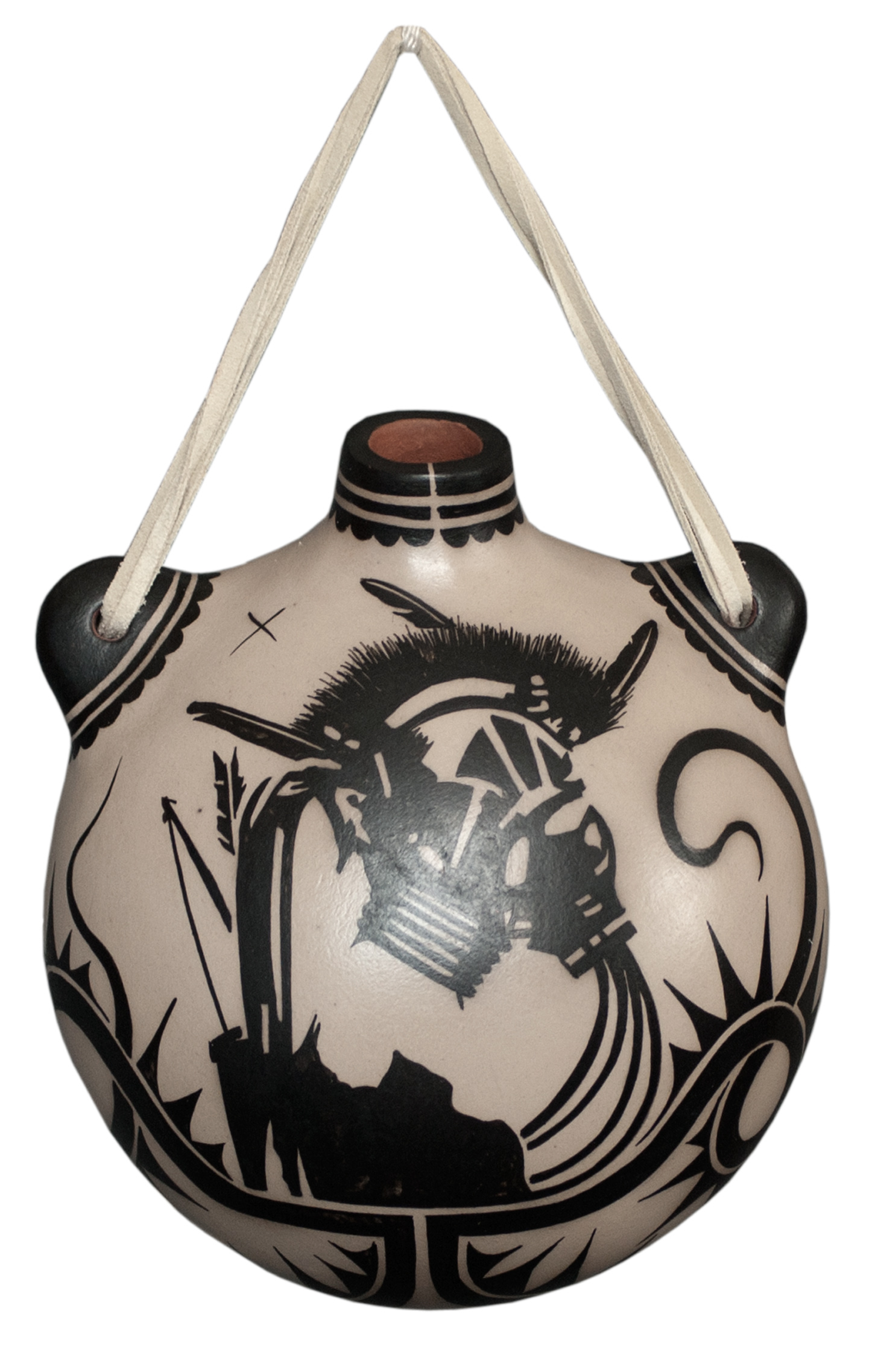 Photos, top to bottom:
Virgil Ortiz
Jay Tavare as Venutian Soldier, "Karshk," photo by Virgil Ortiz
Pottery from Venutian Soldiers series
Virgil Ortiz transforming Jay Tavare into "Karshk"
Jay Tavare as Venutian Soldier, "Karshk," photo by Virgil Ortiz
Venutian Soldiers, photo by Virgil Ortiz
Vessle from the Venutian Soldiers series
An earlier version of this post mistakenly dated the 1680 Pueblo Revolt in 1860. The post has been corrected.
Related
Popular in the Community