Frequent flier miles are typically only good for a trip to, say, see a great aunt who lives across the country. But now Virgin Airlines is upping the ante and offering its most frequent flier a trip to space.
Branson said that his Galactic spaceship will be ready to take fare-paying customers into space by December 2013, according to CNN. He said that his two children will accompany him on the SpaceShipTwo's first voyage, a two-hour trip in sub-orbital space.
"The initial flights will be sub-orbital, which will give people a taste of space," he said, according to CNN. "From there we'll go into orbital flights and maybe one day hotels in space."
But Virgin Galactic is ready to offer its most frequent flier on the trip beyond Earth's atmosphere.
Virgin Airlines' "Mission: Galatic" allows fliers of Virgin America, Virgin Atlantic and Virgin Australia to collect frequent flier miles through Aug. 7, 2013, to win a suborbital space flight. Fliers will earn status points for every flight purchased on all three Virgin airlines.
Although the grand prize is a trip to space, the second-place winner will not go home empty handed. The member who comes in second will get to go on a zero-gravity flight, courtesy of ZERO-G.
According to Carissa Bryce Christensen of the Tauri Group, more than 900 reservations have been made for suborbital trips, Florida Today reports. The trip boasts the same $200,000 going-rate. Some customers have paid the full price in advance, while others put down a $20,000 deposit.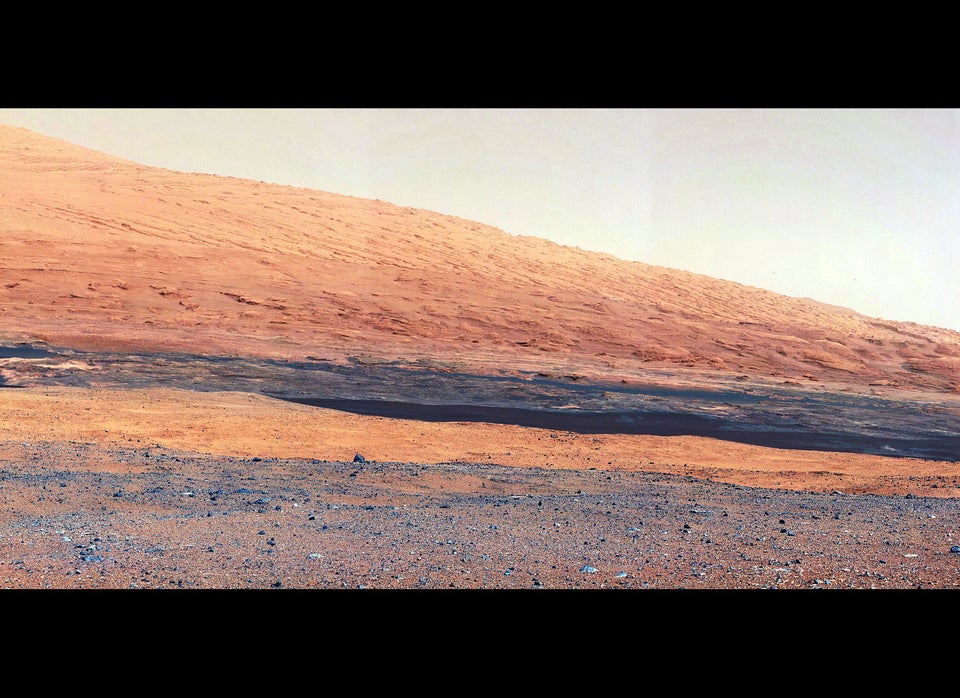 Mars Photos From NASA Curiosity