Before attempting to join the mile high club, travelers may be well advised to do a little flirting. And while the former is questionably legal, Virgin America is hoping to give the latter a boost.
The airline's new "seat to seat" feature allows travelers to buy drinks, snacks and meals and have them delivered to other passengers on the flight. WKMG reports the sender can then follow up with a message to the recipient via the plane's in-flight texting system.
According to a release from Virgin America, the system includes a "digital seat map" to make sure your purchase is delivered to the correct person.
Sir Richard Branson, founder of the Virgin group, helped launch the new service in a video on YouTube titled "Sir Richard Branson's Guide to Getting Lucky." In it, Branson runs through a cheeky set of recommendations before concluding, with the new system, "your chances of de-planing with a +1 are at least 50 percent."
There's no doubt the service gives new meaning to the concept of a "wingman," however skeptics may hasten to point out that, unlike at a neighborhood bar, it's harder to shrug off a creepy admirer at 35,000 feet.
But flirting while flying is not new phenomenon. According to a 2011 study, an estimated 45 percent of travelers admit to flirting mid-air, with a surprising 8 percent reporting their relationships started with their heads in the clouds -- and continued once they found firmer ground.
Watch Branson's video above, and view a screenshot of the system below.
LOOK: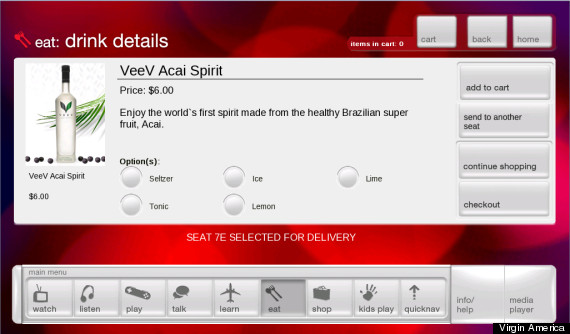 Related
Before You Go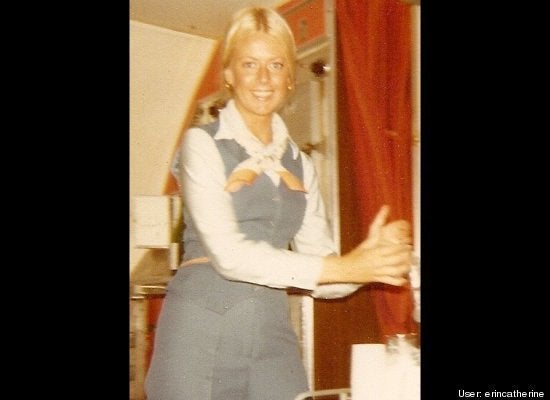 A History Of Flight Attendant Uniforms