According to a survey of 1,000 people by the Business Travel and Meetings Show (BTMS), Virgin Atlantic has the most attractive flight attendants with 53 percent of those surveyed picking Virgin's "red hotties."
Businesstraveler.com reported the survey results and noted Singapore Airlines' "cabin crew received 18 percent of votes for the top spot, while 12 percent gave Etihad's the thumbs up. Emirates' staff came in fourth with 11 per cent, followed by Aer Lingus with six per cent."
While 1,000 people isn't the largest survey pool, the whopping 53 percent of the tally going to Virgin's "red hotties" does say something about the qualifications Sir Richard Branson values when hiring staff.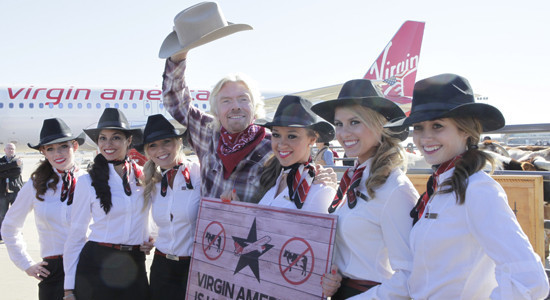 Nobody's really complaining.
The survey results also fit in with the image Virgin Atlantic is trying to portray. Sleek, sexy, exciting. Some might claim Virgin Atlantic is objectifying their flight attendants, but after watching the following video, do you think they care?
Disagree with the survey? Speak out in the poll or comments below.