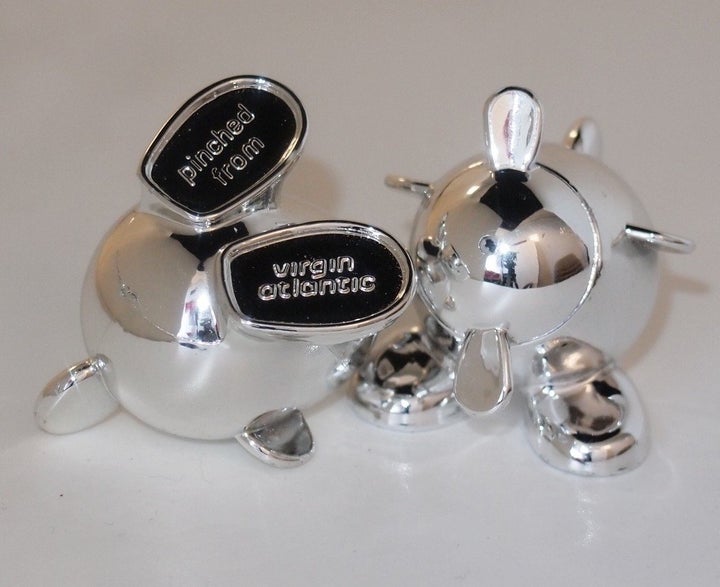 No longer will Virgin Atlantic Upper Class passengers be able to season their in-flight meal from lavish silver pots. The airline announced Friday it will be discontinuing use of the airplane-shaped salt and pepper sets as it replaces all Upper Class cutlery and dining ware sets next month.
The unique condiment containers have been in use for 12 years, and thousands have not so suspiciously disappeared. Turns out these little trinkets have been turning up on eBay, fetching bids of £20 ($31.) Currently there is a set up for auction going for £28 ($44) at press time.
But prices might be on the rise.
"We're expecting a last minute rush when fans realize that their supply is coming to an end," Virgin Atlantic spokeswoman Janine Doy said in a press release. "Prices for "liberated" examples may also increase as they do in any market when stock becomes scarce."
Doy added the thievery is a "back handed" compliment to how well they were designed by Virgin's in-house team.
Recently manufactured pots bear the stamp "Pinched from Virgin Atlantic" in a failed effort to deter thieving passengers.