The spacecraft, which was debuted in front of crowds last summer, hopes to be taking six tourists at time into space by 2013.
In October 2010, former New Mexico governor Bill Richardson helped Sir Richard Branson dedicate Spaceport America, a 2-mile long runway in Upham, New Mexico to be the center of space tourism in America.
BBC went inside the spacecraft (the first time a journalist has been inside the plane) to explain its functionality and design. Geek out with all the interesting details below (and check out photos of the first flight and the unveiling below).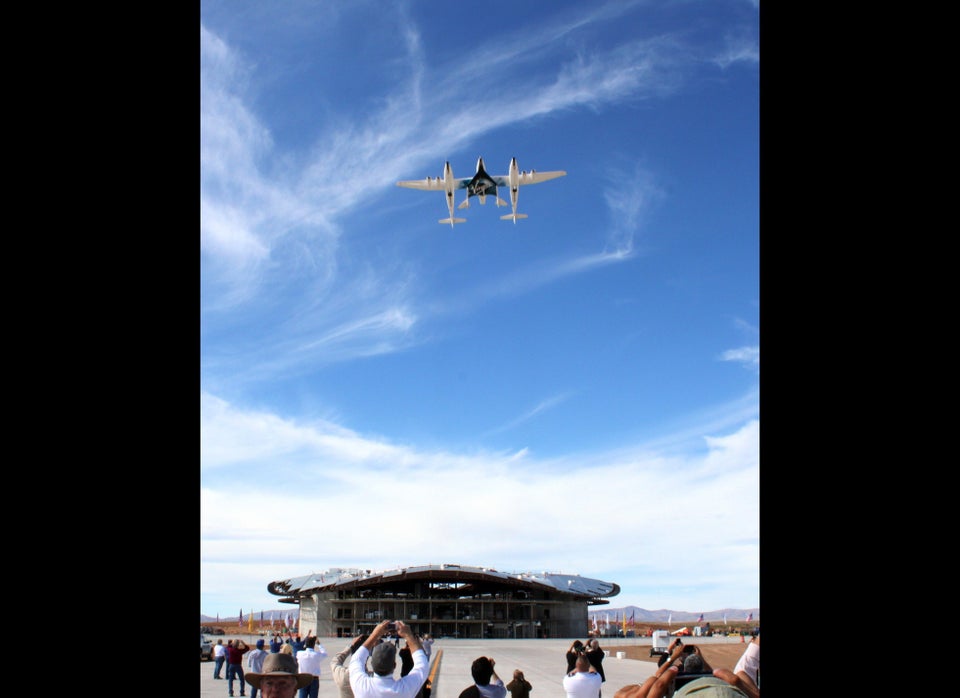 Popular in the Community