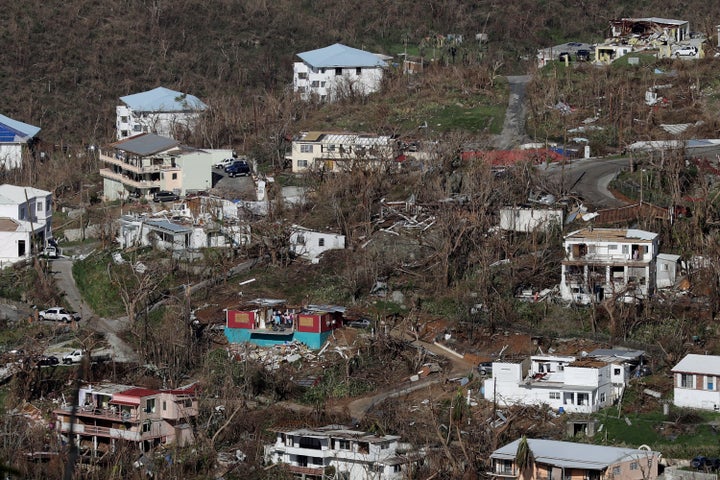 Gear, the co-founder of Virginia Beach's Island Dog Rescue, grew up in the islands. She had been working on plans to evacuate all the pets from all three of the U.S. Virgin Islands ― St. Thomas, St. John and St. Croix ― after Hurricane Irma devastated the area.
To make this happen, Gear initially aimed to fly 20 animals to the continental U.S. every day for one week, according to The Virginian-Pilot. But when Hurricane Maria swirled into the picture, she had to make some drastic changes to her mission.
Instead of flying the animals out in separate groups, Gear chartered a private jet to take the animals all at once Monday back to Norfolk, Virginia, where they were taken to Gear's farm or sent into the care of volunteers and rescue groups across the country. She offered to fly pet owners' animals off the islands free of charge and gathered pets that had been abandoned or were in shelters.
"This is a Herculean effort to save these animals," Gear told Virginia Beach TV news station WAVY 10. "So when I watched Irma build up, I called the shelters ahead of time and said, 'Hey, I'm here for you.'"
Gear was indeed there for the island animals every step of the way. she evacuated more than 300 dogs and cats that had been gathered on St. Thomas after she arranged for boats to pick them up from the other two islands.
Then she arranged for the animals to be taken to shelters or other rescue groups, or to be adopted into new families. Some of the animals Gear brought to Virginia were taken to new homes as far away as Boston and Pittsburgh, the Pilot reported.
"I did it because it had to be done," Gear told the Pilot. "People have moved heaven and earth to make this happen."
Many people were impressed with Gear and Island Dog Rescue's mission to save the pets who were stranded after Irma ripped through the islands as a Category 5 hurricane. The 20-square-mile island of St. John saw some of the worst destruction. Island residents who spoke to HuffPost described the aftermath as "post-apocalyptic" and "barren." Irma killed at least three people in the U.S. Virgin Islands, where electricity is expected to be out for months.
But Gear says the massive rescue mission could've been prevented.
"While this is a 'Feel Good' story, we really would rather not have to do this work ... if people were responsible for their pets and didn't breed them," Gear wrote in a Facebook post Wednesday. "So the real 'feel good' take away is responsible pet ownership that is planned for a lifetime."
Fortunately, the animals Gear rescued made it off the island in the nick of time.
On Wednesday, Gear, a member of the board of directors of the St. Croix Humane Society, learned that the animal shelter on St. Croix, which was "practically empty" after the rescue, was destroyed by Hurricane Maria.
"The puppy room and cat room are completely gone," Gear's shelter manager told her in a message. "Still in shock."
Many of the dogs and cats relocated from the islands are still looking for a home, and Gear is encouraging people to "look at area shelters for unwanted animals."
If you want to help Gear and the Island Dog Rescue's efforts, you can donate to the group here.
Before You Go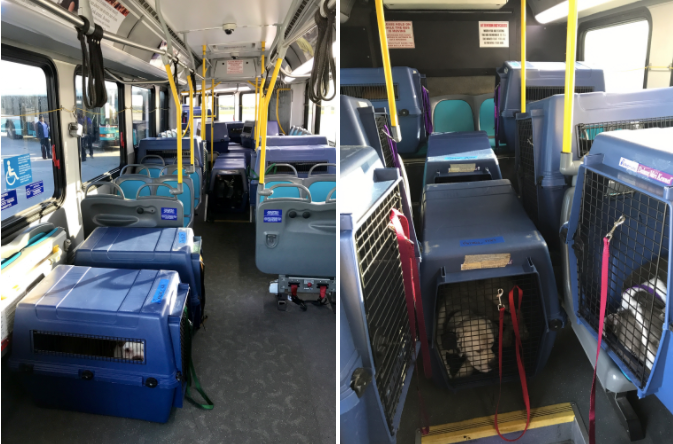 Hundreds Of Animals Await Evacuation From Florida's Storm-Hit Shelters