For the most part, travelers look like total grumps while they're boarding a plane.
But not if they've met Steve Freitag first.
This brilliant gate agent is in charge of updating the signs in Virgin America's boarding area at San Francisco Airport. If there's no urgent news about weather or flight delays, Freitag is allowed to write whatever he wants. And boy, does he go for it.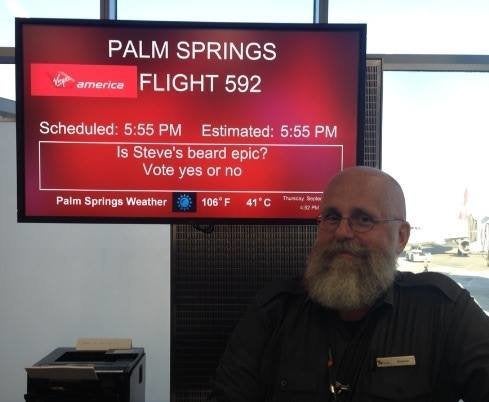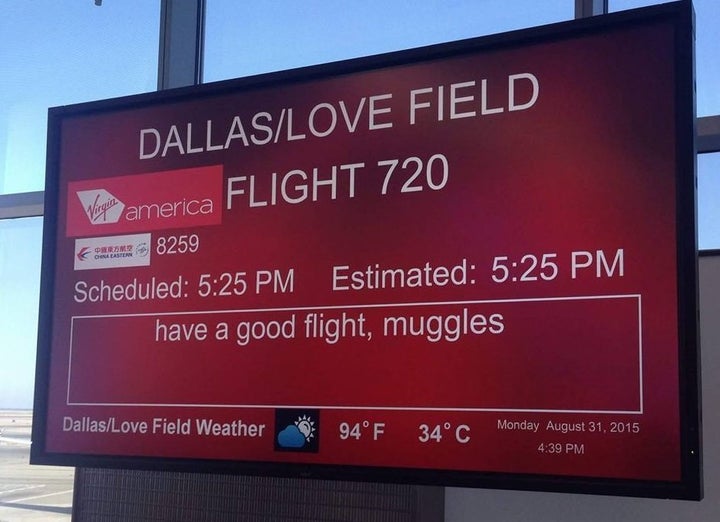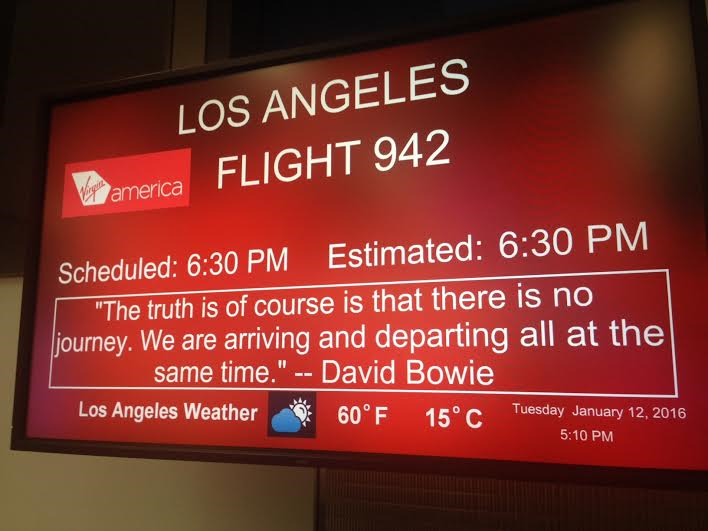 "I've always loved puns and what they call 'dad jokes,'" Freitag told HuffPost of his silly signs. "I thought this would be a good time to entertain people."
Freitag started his good-natured antics about six years ago, when he started with Virgin. His most popular sign with passengers has read "have a good flight, muggles." He's shared science facts and David Bowie quotes, too.
And then there was the time his coworkers made him wear PJs for a day...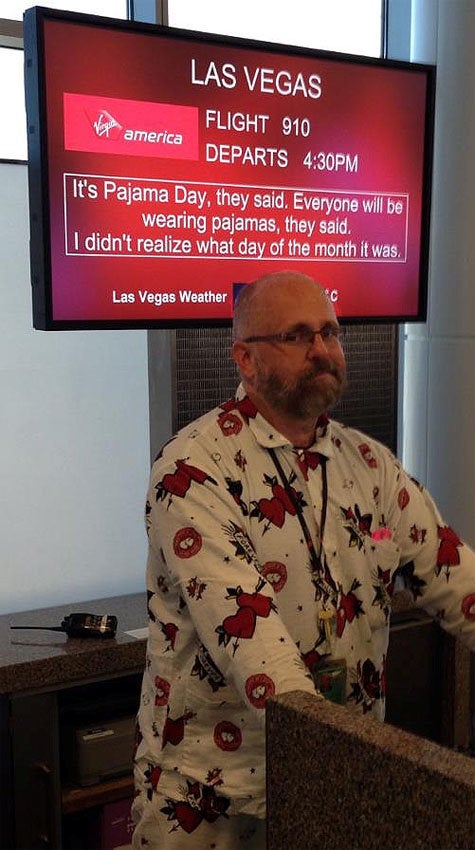 Freitag is quick to point out that his coworkers are funny too; they just don't photograph their clever signage as often as he does.
And his employer is likewise humored about the whole thing.
"Our teammates are encouraged to go on and above the call of duty and be creative," a Virgin America spokesperson told HuffPost.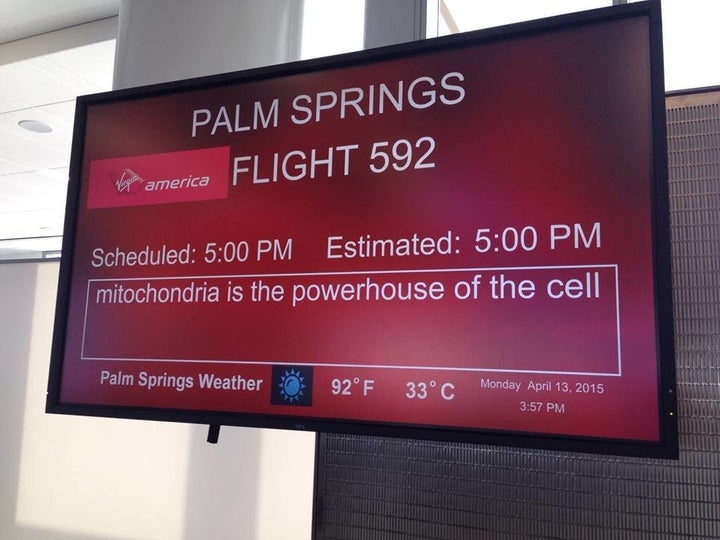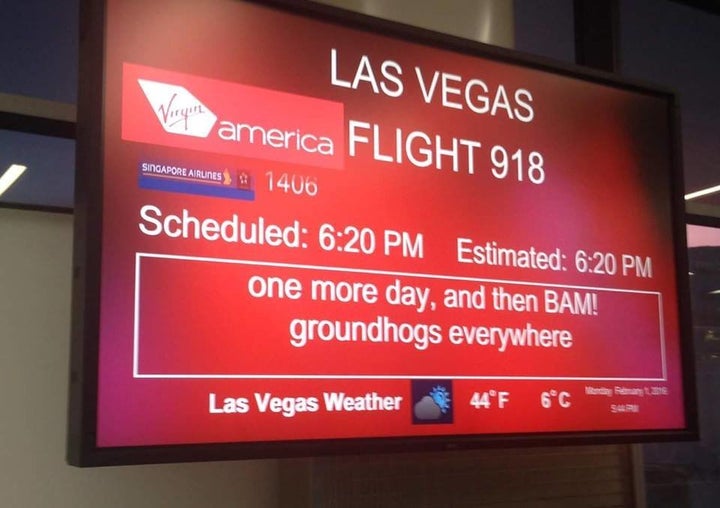 We'd say Freitag has taken creativity to whole new altitude. Great work!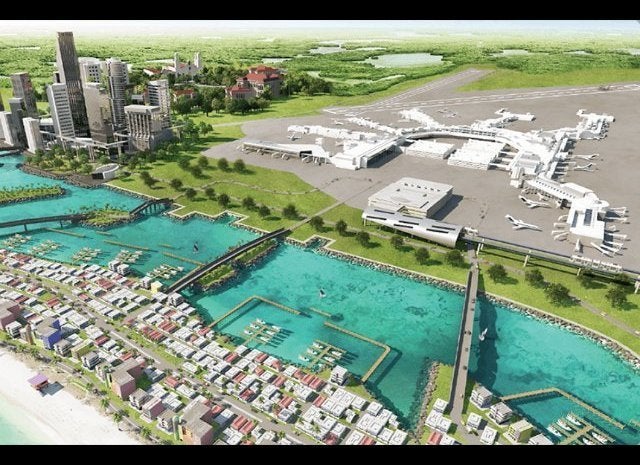 Airports with Awesome Amenities