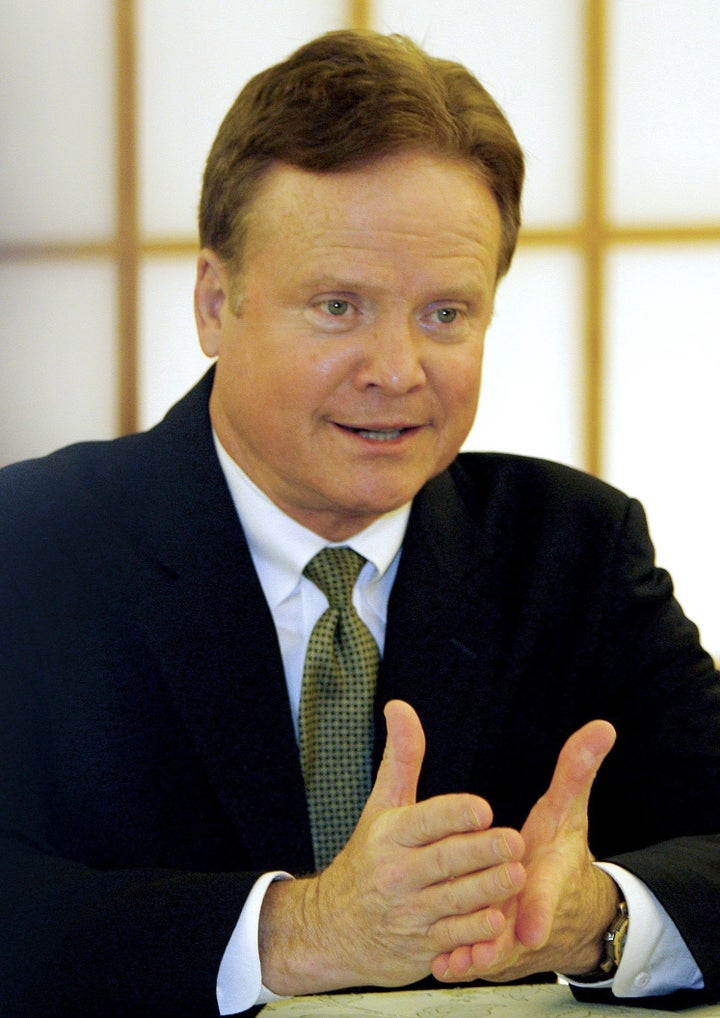 WASHINGTON -- The Civil War was mostly about Virginia: whoever controlled it would win the war.
The presidential election of 2012 is shaping up the same way. In a stunning reversal of recent history, Barack Obama won Virginia, and with an equally stunning 53 percent of the vote. Now the issue is whether he can do it again. There is no more important strategic question.
That is the real significance of the sort-of-expected news that Democratic Sen. Jim Webb of Virginia will not seek reelection. The Democrats have to find a strong replacement for Webb in the Senate race against former Virginia governor and senator George Allen (R).
Now pressure is being applied to former Virginia Gov. Tim Kaine (D), who has said publicly that he wouldn't do it, but who will be asked by the president himself to reconsider. Kaine was traveling today, an aide said, and would not have anything to say on this topic on Wednesday other than to praise Webb for his service.
"The Democrats need a strong Senate candidate against Allen to help them hold the state," said Larry Sabato of the University of Virginia. In Sabato's view, the other best possibility for that role is former Rep. Rick Boucher of rural southwestern Virginia, who narrowly lost his race and who could have more statewide appeal than DC-area contenders. Others suggest Tom Perriello, who narrowly lost his re-election bid for Congress last fall.
President Obama's strategists say that they are determined to defend the Electoral College map that produced his 2008 victory -- including, if not especially, the upper Southern states of Virginia and North Carolina. Their choice of Charlotte as the site of the 2012 Democratic National Convention was, in part, meant to make that tactical point.
They have no choice, but it's dicey.
Virginia is also of outsized importance because of its location near the national political press corps in Washington, DC. News organizations that can't afford to send reporters to the swing state of Ohio, let alone the swing state of New Mexico, can send their squadrons across the Potomac to Virginia.
Allen was popular before he became "Mr. Macaca" and flamed out in his 2006 race against Webb. Even before Webb bowed out, Allen had to be counted the favorite in 2012 to reclaim the Senate seat. Allen and Virginia Gov. Bob McDonnell (R), a strong campaigner in his own right, will give Republicans formidable organizational energy next year.
The president has a 44 percent approval rating in the state, according to the most recent statewide poll. That is six or seven points below his national average -- not an insuperable barrier, but one that shows the challenge that Team Obama will face next year.
Virginia is not the conservative Old Dominion it used to be. The DC suburbs of Northern Virginia are open to progressive Democrats, as are the suburbs of Richmond and parts of the Tidewater. But Virginians, ancestrally, are not fans of federal power (even though they benefit from it inordinately in terms of military installations and tax receipts). Criticism of the health care reform law and other Obama administration initiatives resonate. And the president's carbon-based environmental policies are despised in the coalfields.
Obama will need a stronger economic recovery in areas outside the Beltway, and the kind of massive turnout he had in 2008.
"If the election were held today he'd lose Virginia," said Sabato of the president. "But it's not being held today. A midterm election is not a presidential election. The president can turn it around -- and he has to. They're going to have to pour money and resources into Virginia."
As for Webb, he was a military man and maverick who spoke his mind, but who never felt comfortable in the Senate or with politics in general. He was the kind of Democrat who was able to win in 2006 in Virginia, and perhaps he can campaign for the president again there if he chooses to do so. Obama, it is now clear, will need all the help he can get.
Calling all HuffPost superfans!
Sign up for membership to become a founding member and help shape HuffPost's next chapter