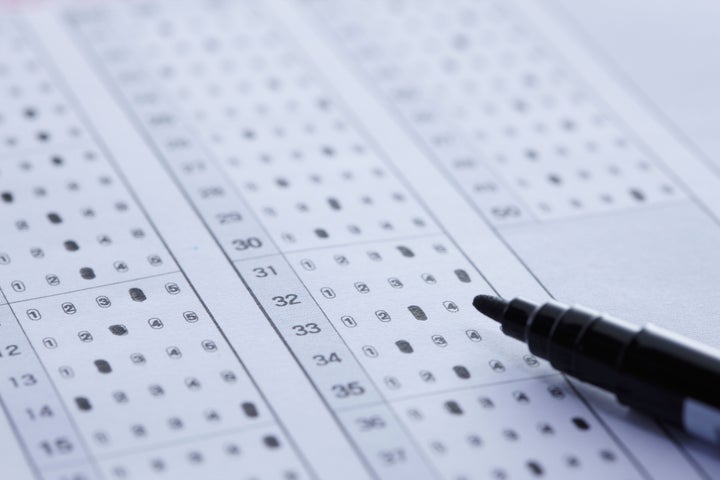 Virginia's 3rd graders may no longer have to take history and science standardized tests under a new proposal.
The state Senate voted to pass a bill Tuesday that scales back Standards of Learning testing for 3rd graders. The proposal, introduced by Democratic state Sen. John Miller, would only require standardized testing for math and English, and aims to allow teachers to focus on improving 3rd grade reading proficiency and test scores.
Miller told the Daily Press that the bill stems from a study that recommends limiting SOLs in the 3rd grade to just reading and math. Miller commissioned the study by the Joint Legislative Audit and Review Commission, who found that 95 percent of 3rd graders who pass the reading test also pass it two years later, whereas those who fail it have a 50 percent chance of failing the 5th grade exam.
In response to critics who are concerned that the measure would hinder students' learning in history and science, Miller points out that students will still be taught the subjects, but won't be tested on them until the 4th and 5th grades.
The move by the Virginia Senate comes after a draft of a Republican bill would eliminate the federal requirement for statewide science testing. The draft legislation, introduced this month by House Republicans led by Rep. John Kline (R-Minn.), chair of the House Education Committee, marks a reversal of provisions under the current No Child Left Behind Law, which requires science testing at least three times -- once each during elementary, middle and high school.
Virginia is just one of a number of states feeling the strain of federal and state standardized testing mandates. A Dallas elementary school that was given "exemplary" status for academic achievement was discovered to have only taught its third graders reading and math last year -- fabricating scores for every student in other subjects like social studies and science.
REAL LIFE. REAL NEWS. REAL VOICES.
Help us tell more of the stories that matter from voices that too often remain unheard.
BEFORE YOU GO