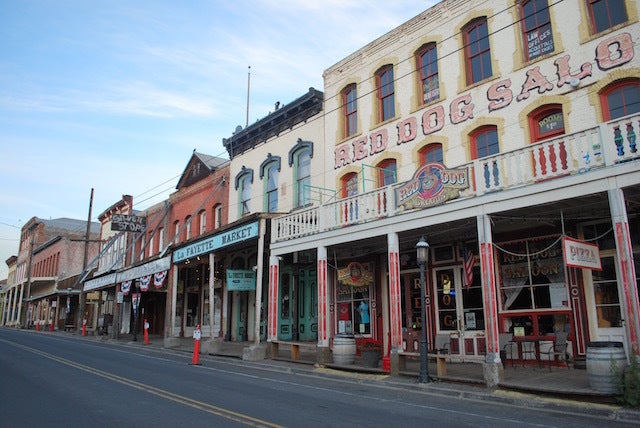 Did you know there is a quirky haven tucked in the mountains above Reno, Nevada where you can watch camels and ostriches race, spy on ZZ Top bearded locals sipping pints of brew under colorful chandeliers and explore mines where millions of dollars worth of gold and silver were precariously pulled from the Earth in the mid-1800s?
All this goodness is living in Virginia City, Nevada.
When the mining industry went bonkers in the 19th century, Virginia City provided the means for forlorn prospectors to become mining-millionaires. Subsequently, many of their wives became widows- the average life expectancy of miners in this time was 45 (if they breathed some luck in with all the dust.)
If you've been searching for a vacation unlike any you've ever experienced (maybe with the exception of trips you've taken in your surreal dreams), here's your starter-guide to a destination you'll never forget.
Tours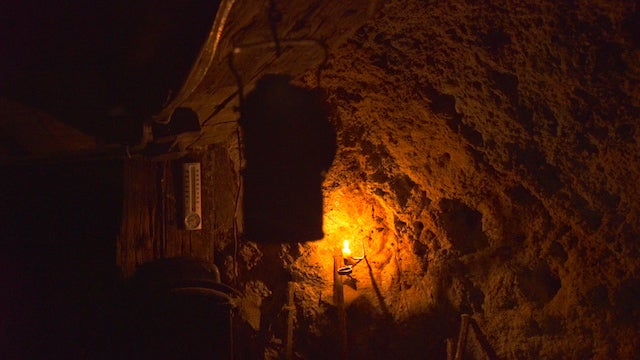 Explore the twisting path (several stories below Earth's surface) of one of the many Virginia City mines thousands of workers trod every day in hopes of drilling out some precious metal by the glow of candlelight. If you're lucky, the lovably cantankerous Irish tour guide, who appears to have been plucked right out of the mid-1800s', will lead you.
If you want the Cliff Notes version of Virginia City's history, rest your tushy on an open-air trolley that will wind through the few streets of town as your driver regales you with tales of a century-old murder-mystery, "suicide table" and other juicy history that will leave you slack jawed and wanting more.
Food and Drink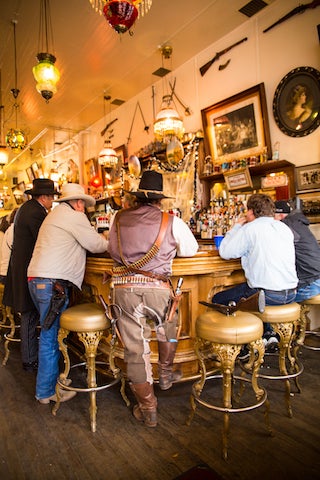 "Bucket of Blood Saloon"- I mean come on- just go. While the name implies an ominous atmosphere, this watering hole is filled with old school charm, a hypnotic view, and a crew of local characters that seem to be cast as "Old West saloon patrons," but are just playing themselves- it's rad. (This is where I spotted the fore-mentioned ZZ Top-ers.)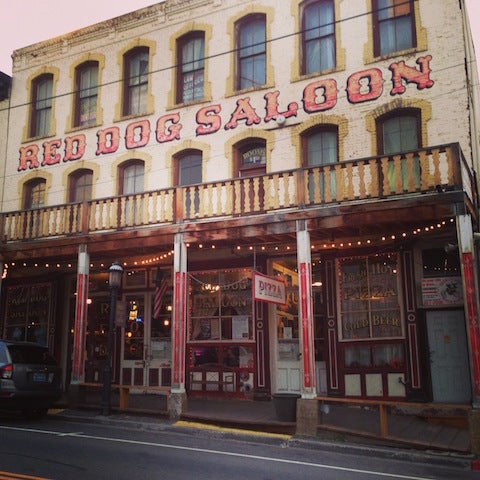 Go to the Red Dog Saloon to tap your feet on the same floorboards Janis Joplin rocked on as you listen to live music and nosh on Chicago style pizza, whose sauce is made fresh daily. This iconic stop has been attracting crooners, wailers, rockers and honkey-tonkers since the Comstock mines were churning out shiny goodies. While the silver-smothered fortunes have faded, the music is still thriving at the Red Dog.
Events
Virginia City takes all the cakes for the "Kookiest Events" award (that I just made up), and here's why.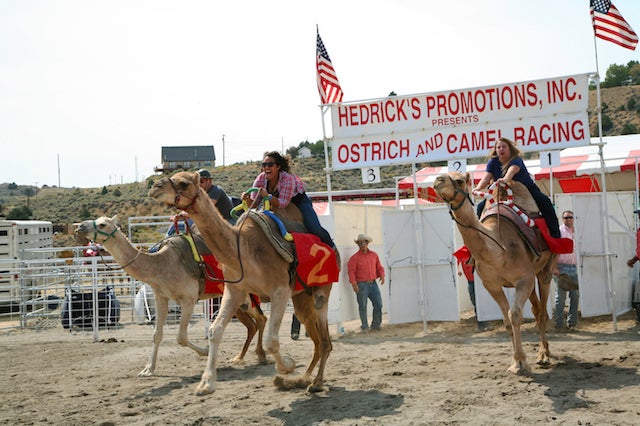 That's right- Virginia City places people on camels and ostriches and allows the racing to ensue. This yearly event, which takes place in September, now offers a Fun Zone, and a chance for the kiddos to ride camels.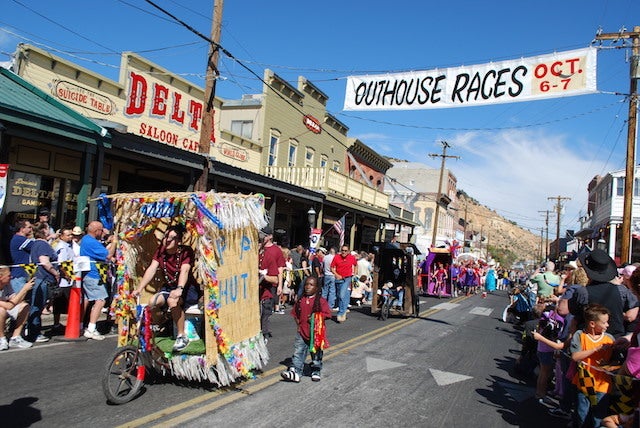 Mmm hmm, you read that right- outhouse races- this event was inspired by the town's original locals dragging their outhouses to city hall when a law was passed to ban outdoor toilets. The modern day outhouses partaking in this event are decorated, free of human excrement and raced down the street in a display of outlandish hilarity and heart-warming teamwork.
As the pace of our world quickens, and the motto of "bigger! better! newer!" reverberates through many of our cultures, it's important to step back in time and take a sip of the slower and simpler life our forefathers and mothers knew. Go get yourself that sip in Virginia City.
Popular in the Community