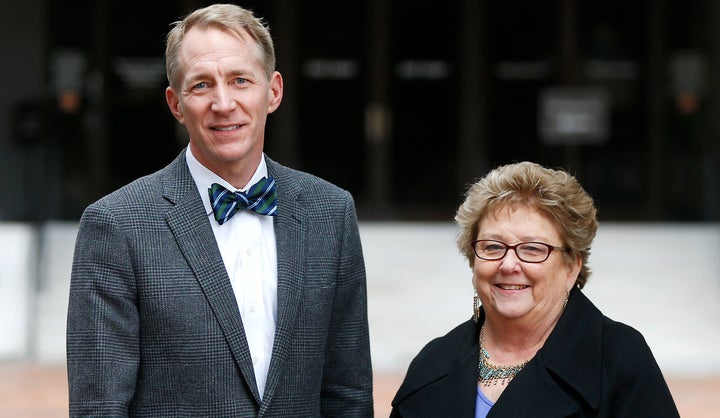 Susan Clarke Schaar has been the clerk of the Virginia state Senate for 27 years. G. Paul Nardo has been the clerk of the Virginia state House for five and a half years.
Schaar was making $175,392. The less-experienced Nardo was making $194,341.
It's hard to find a more blatant display of gender pay disparity than what has been going on in the Virginia General Assembly.
Republican leaders in the state Senate recently authorized a raise for Schaar, according to the Richmond Times-Dispatch, so that she now makes $195,500 ― essentially the same as her male House counterpart who has been on the job for 21 years fewer than she has.
Senate Majority Leader Thomas K. Norment, Jr. (R) has been trying to fix the imbalance for months, saying, "I just think that she's entitled to be compensated at the same level as the clerk of the House. She's been here 30 years."
Norment had the support of Democrats in the House, but some of his fellow Republicans in that chamber opposed his move. Del. S. Chris Jones (R), chair of the House Appropriations Committee, for example, argued that Nardo does more work than Schaar.
"The clerk in the House of Delegates is the keeper of the rolls," he said in February. "Next year when we get here, his office and he (will) take care of the inauguration. So the jobs are not equal in what they do as far as their task at hand."
Nardo started in the clerk position in 2011 with a salary of $157,540. He received routine raises, but also a significant boost thanks to a move by House Speaker William J. Howell (R). Before being clerk, Nardo was chief of staff to Howell from 2002-2011.
Schaar has worked in the state Senate for a total of 43 years, starting at the age of 23. She told the Times-Dispatch she was satisfied with the new pay arrangement and did not return an additional request for comment from The Huffington Post.
Nardo said he didn't have any comment on the matter, because it was an issue that was between Schaar and the legislative chamber.
"The Senate Clerk works for a separate coequal legislative body and her pay is set completely separate from and by non House members," he said. "The Speaker sets mine as Clerk and Keeper of the Rolls of the Commonwealth."
Jeff Ryer, spokesman for the Virginia Senate Republican Caucus, said neither he nor anyone else from the caucus would comment for this piece because they do not consider The Huffington Post "a legitimate news organization."
Want more updates from Amanda Terkel? Sign up for her newsletter, Piping Hot Truth, here.