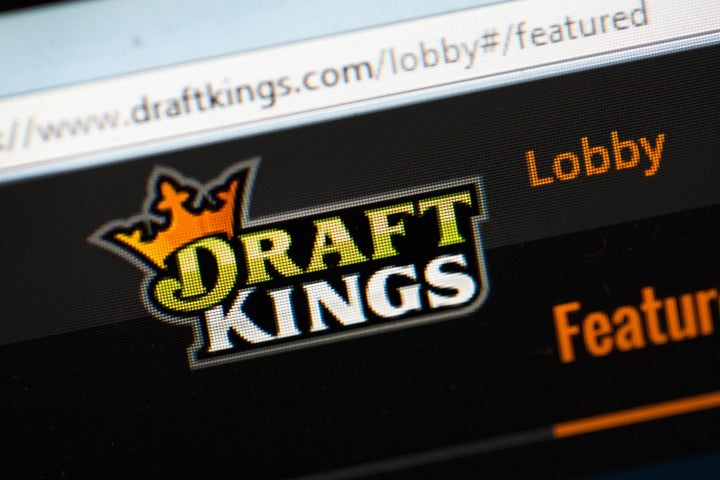 Virginia Gov. Terry McAuliffe (D) on Monday signed a sweeping package of regulations to govern daily fantasy sports operators, five months after an "insider trading" scandal engulfed DraftKings and FanDuel, the two largest companies in the daily fantasy sports industry.
Virginia is now the first state to enact new regulations over the industry since the scandal erupted. The regulatory package, called the Fantasy Contest Act, could be a sign of things to come in other states, dozens of which have applied their own scrutiny to the legality of daily fantasy sports, legal experts and industry observers said.
"I think it is the start of a major shift in how daily fantasy sports operators are approached on a state-by-state basis," said Darren Heitner, a Florida-based sports attorney who has advised smaller daily fantasy operators and closely monitors the industry. "I don't think we should underestimate the value of Virginia passing the bill and having it signed by the governor, because this is the start and not the end of what I believe will be a state-by-state enactment of these types of laws."
DraftKings, the largest daily fantasy sports web site, hailed Virginia's package of "thoughtful and appropriate" regulations in a Monday statement, and indeed suggested that other states should follow suit.
"We thank Governor McAuliffe for his leadership and advocacy and are hopeful that other states across the country will follow Virginia's lead," Griffin Finan, DraftKings' director of public affairs, said in the statement. "We will continue to work actively to replicate this success with dozens of legislatures and are excited to continue these efforts."
Virginia's regulatory law is based partially on model legislation the Fantasy Sports Trade Association, the industry's lobbying arm, has pushed in recent months. It aims to address many of the chief concerns raised in the aftermath of the scandal, which blew up after a DraftKings employee won thousands of dollars in a fantasy contest on the rival site FanDuel.
The law will ban employees of daily fantasy operators from playing in contests on rival sites -- a practice DraftKings, FanDuel, and many smaller companies moved to implement in the wake of the scandal -- and prohibits the sharing of proprietary information about contests before it is publicly available.
It also sets a minimum age of 18 for entry in daily fantasy contests, and includes potentially major elements regarding the companies' financial practices. The law requires twice-annual independent audits, and mandates that the companies segregate funds used for operational purposes from the money paid out to contest winners. (The Virginia Department of Agriculture and Consumer Services will oversee regulation of the industry under the law.)
How effective those regulations will be in addressing concerns raised by the scandal is "subject to debate," said Marc Edelman, a sports attorney at the City University of New York's Baruch College of Law.
"But even minimal requirements with respect to age participation, geographic locations and segregating of entry fees from other company revenues are incredibly important," Edelman said. "The regulatory requirements are a step in the right direction."
Dustin Gouker, a writer at LegalSportsReport.com, which covers the gaming industry and has followed the scandal's fallout, agreed.
"Something is better than nothing," Gouker said. "DraftKings and FanDuel will be regulated at least to some extent."
Still, the industry observers who spoke to The Huffington Post also raised major concerns with the legislation -- especially if other states look to Virginia as an example.
The Virginia law, for instance, requires daily fantasy companies that wish to operate in the state to pay a $50,000 annual registration fee, a sizable amount that won't affect lucrative companies like DraftKings and FanDuel but could push smaller operators out of the state altogether.
The law McAuliffe signed will not fully resolve all of the legal issues around daily fantasy sports, Edelman and Heitner said. It lacks clarity in some areas, including its definition of fantasy sports contests.
The Virginia rules will apply not only to daily fantasy operators, but also to those that operate more traditional season-long fantasy contests. While long-term contests have always been regarded as different from daily ones from a legal perspective, the Virginia law requires the season-long operators to pay the licensing fees.
"In essence, the bill is a big win for FanDuel, DraftKings, and perhaps Yahoo, which are companies that can afford the licensing fee," said Edelman, who has consulted for fantasy companies and helped full-season fantasy operators draft a letter of opposition to the bill McAuliffe signed. "By contrast, the bill is a huge loss for almost everyone else in the marketplace, especially season-long fantasy operators ... which likely may not be able to operate without paying that hefty licensing fee."
"It adds a very large monetary obligation for many season-long operators that seemed to have no real cause for concern up until the passing of this law," Heitner said. "With a little more discussion, the state of Virginia would have understood that it's probably improper at this time to include season-long [fantasy leagues] under the same regulations that you impose on daily fantasy sports."
The FSTA said in a statement Monday that it was "deeply concerned" with Virginia's "onerous" registration fee.
That other states will follow Virginia in regulating the industry seems almost certain. Many are weighing similar legislation or regulations, especially in the wake of scrutiny from attorneys general in states like Illinois, Massachusetts and New York. Others, like Nevada, have put the industry squarely under gaming commissions. (In October, the Nevada Gaming Commission ruled that daily fantasy companies needed a gambling license to operate in the state.)
In that sense, Virginia may not become a word-by-word model for other states, Gouker said, even as many of them are also operating off of the same FSTA model legislation that helped drive Virginia's effort. New Jersey, for instance, has considered taxing the industry, while Indiana's proposal, which passed the state Senate this week and is expected to be signed by Gov. Mike Pence (R), puts the industry under its state gaming authority.
"I think states are coming at it from their own perspectives," Gouker said. "A lot of states are dealing with their own concerns, and each state is making changes as they go."
Virginia, too, is a relatively small market for daily fantasy sports companies, and many observers, and perhaps even the companies themselves, will likely turn to much larger states for a glimpse of what the atmosphere around the industry will look like in the future.
"It's definitely a milestone. But it's not like this was a giant market," Gouker said. "Florida, California, Illinois, New York, Texas. Those are the states that are most important. We need clarity in those big markets, and whether progress in the little states translates into the big states remains to be seen."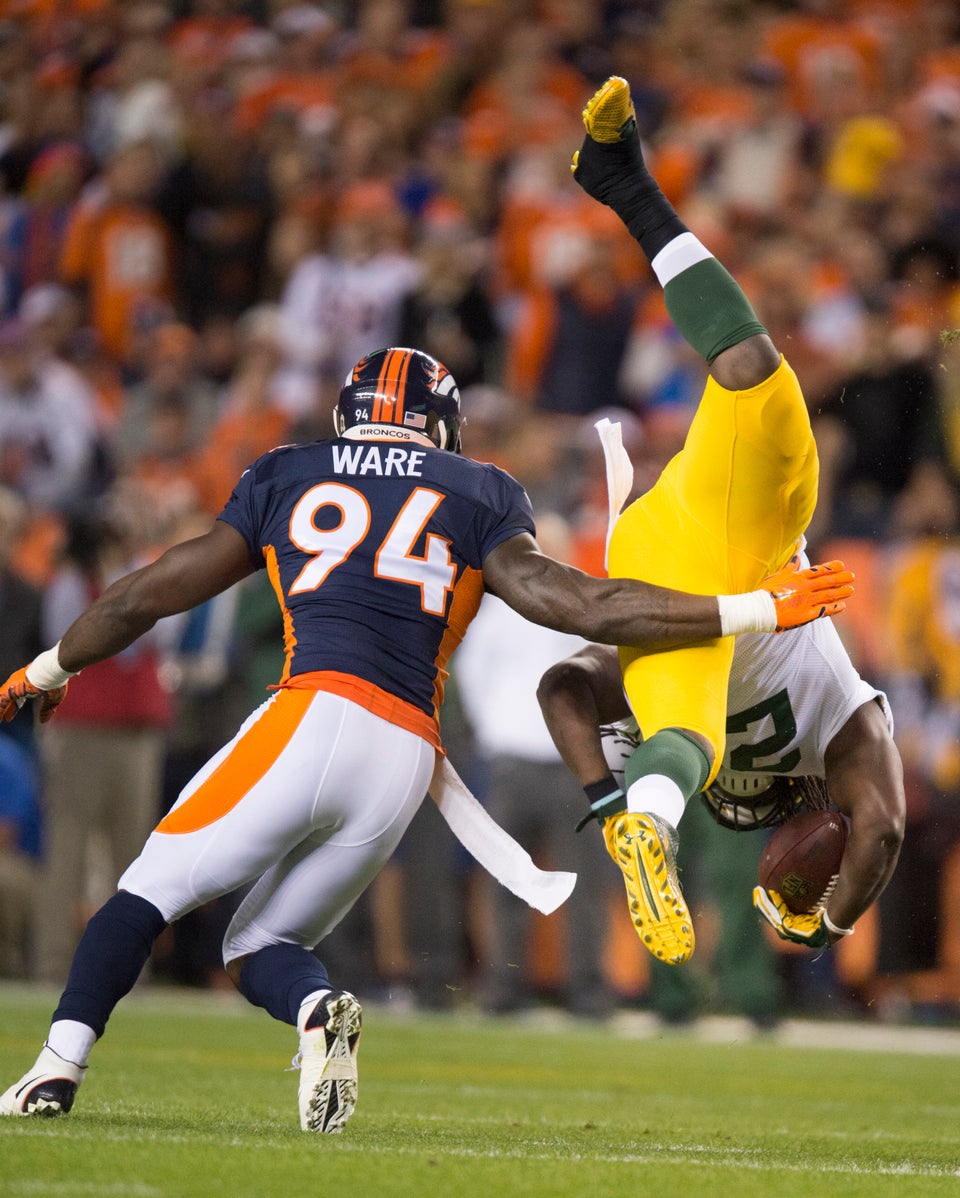 Amazing Photos From The 2015 NFL Season
Popular in the Community