A Virginia man who murdered two people, including a sheriff's deputy, in 2006 was executed Thursday with a cocktail of drugs that international rights charity Reprieve warns could have led to a "prolonged and potentially torturous" death.
William Morva, 35, was pronounced dead at 9:15 p.m. at the Greensville Correctional Center, Lisa Kinney, the director of communications for the Virginia Department of Corrections, said during a press conference.
"When asked if he had any last words, Mr. Morva responded 'no,'" she said. "Execution was carried out without complications."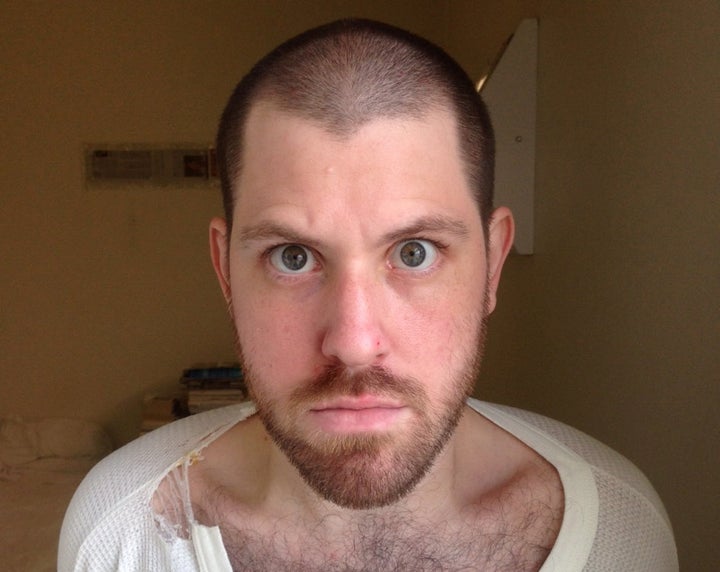 In 2008, Morva was sentenced to death for killing a security guard and a sheriff's deputy two years earlier. As an inmate at the Montgomery County Jail awaiting charges of burglary and attempted robbery, Morva overpowered a deputy during a hospital visit and then fatally shot hospital security guard Derrick McFarland. When Sheriff's Cpl. Eric Sutphin attempted to take Morva into custody the following day, Morva fatally shot Sutphin before being captured.
Virginia Gov. Terry McAuliffe (D), an opponent of the death penalty, had announced Thursday that he would not stand in the way of Morva's execution. In a written statement, he said he and his staff "carefully considered the petition for clemency," but did not find sufficient cause to overturn a jury's verdict.
"At the conclusion of that review, I have determined that Mr. Morva was given a fair trial and that the jury heard substantial evidence about his mental health as they prepared to sentence him in accordance with the law of our Commonwealth," McAuliffe said. "In short, the record before me does not contain sufficient evidence to warrant the extraordinary step of overturning the decision of a lawfully empaneled jury following a properly conducted trial."
Speaking at Thursday's press conference, Drew Wilder, a reporter at NBC 12 News in Richmond and a media witness to Morva's execution, described what he saw. About a minute after Morva said he had no last words, he began "shaking" and appeared "very nervous," Wilder said.
A few minutes later, Morva began to speak, Wilder said, but the microphone in the room didn't pick up what he was saying. "A short time after that, he started gasping for air. His stomach came out and contracted pretty dramatically," Wilder said. "His stomach came in and out a handful of times."
The same three-drug combination used to execute Morva on Thursday was used in the execution of Ricky Gray in Richmond, Virginia, six months ago. Gray, who was convicted of killing a family of four in 2006, took nearly 15 minutes to die after receiving the drugs. During that time, he "appeared to take a number of deep breaths and he appeared to make snoring or groaning sounds," the Richmond Times-Dispatch reported.
Gray's autopsy report, recently obtained by The Guardian, shows he had "blood-tinged fluid... present from the mouth" and upper airways that contained "foamy liquid," along with "severely congested" lungs.
That autopsy report points to signs of drowning, Mark Edgar, an associate professor of pathology at Emory University School of Medicine, told The Guardian.
"This way of dying is intolerable," Edgar said. "You can't control your breathing ― it is terrible. When it is this severe you can experience panic and terror, and if the individual was in any way aware of what was happening to them it would be unbearable."
Further complicating the execution was the argument from Morva's lawyers that their client was mentally ill. In a jailhouse phone call more than a decade ago, Morva told his mother he was convinced "somebody wants me to die" and that "somebody wants me in here purposefully," according to NBC News.
Claire Gastañaga, executive director of the American Civil Liberties Union of Virginia, said in a statement Thursday that the organization was "saddened beyond words" that McAuliffe chose not to intervene in the execution of "a mentally ill man, despite strong appeals for clemency from state, national and international mental health and human rights advocates."
"This is more evidence that the death penalty must be repealed in Virginia, and that until that happens the layers of secrecy surrounding it must be peeled back," Gastañaga said.
Those who knew Morva said he gorged on raw meat, claimed he had been chosen to save indigenous people, and showed a detachment from reality, NBC News reported.
"While Morva's crimes were horrific, there is strong evidence that they were the product of his delusional symptoms and that without these symptoms, it is highly unlikely that he would have shot the officers," the National Alliance on Mental Illness wrote to lawmakers, urging them to grant clemency.
The drugs used to kill Morva had already "led to one prolonged and potentially tortuous execution," Maya Foa, director at Reprieve, told The Guardian.
Her fear was that it would happen again Thursday.
This story has been updated throughout with details of Morva's execution.
CORRECTION: A previous version of this story misstated Morva's age. He was 35.
Popular in the Community