 There were a lot of things that weren't made entirely clear about the incident. Such as, was it really a members-only elevator? The staffer in question, at the time of her public berating, apparently vainly attempted to mount the case that said elevator was only "members only" "during votes," which apparently meant that the staffer was eligible to ride this elevator at the precise moment Foxx decided to chew her out.
Another thing that wasn't immediately made clear was "Why should I care about this?" If there is a lower station in America than "public servant," then surely it is "Capitol Hill staffer."
"More House staffers are coming forward with cautionary tales of their members-only elevator rides with Rep. Virginia Foxx (R-N.C.)."
Well, two people, anyway. But I have to admit, one account, from a former intern (now staffer) who encountered Foxx on a "members only" elevator, describes what can only be called an over-the-top reaction from Foxx:
Our insider says the congresswoman asked if he had seen the "members-only" sign outside the elevator before demanding his name and the office he worked for. "She was very intimidating, especially for a brand-new intern," he tells [The Hill].

As our elevator rider describes it, "She walked up to a [Capitol] police officer and told on me for riding on her elevator, and he was as dumbfounded as I was."
Eventually, you find out that "Foxx later called the office he revealed he worked for to rat him out," and then the people to whom he reported as an intern assured him that they would respond by calling up Foxx's office in order to "rebuke them for intimidating an intern," and this story sort of ends up being one of garden-variety Capitol Hill pettiness.
But, lessons learned: Congresscritters love their dumb little perks, and Foxx is prepared to get straight-up lycanthropic on any commoner riding on her elevator, so everybody beware.
Before You Go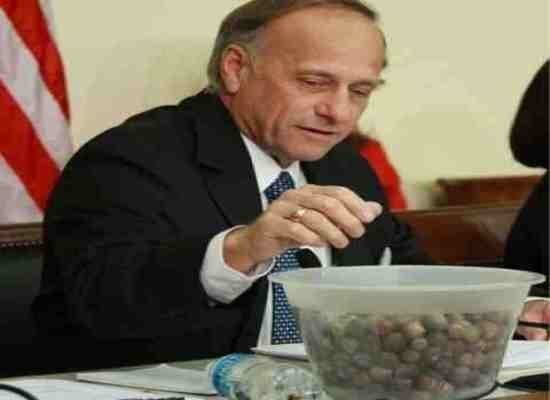 More Crazy Examples of Congressional Theatrics
Popular in the Community