 Virginia gun sales soared to a new high in 2012, fueled in part by the repeal of the state's one-handgun-per-month law and fears of increased gun restrictions after December's school massacre in Connecticut.
Gun transactions in Virginia totaled 432,387 last year, a 35 percent jump from the 321,166 transactions in 2011, according to the latest Virginia State Police figures of mandatory criminal-background checks of gun buyers.
That represents the largest year-to-year increase in 20 years and the third-largest increase overall since Virginia's background check program was implemented in 1989, records show.
Gun sales in December alone rose a staggering 79 percent over the same month in 2011 -- from 41,957 to 75,120 -- the largest month-over-month increase in the program's history.
The state's surging gun sales outpaced the nation as a whole. A record 19.6 million transactions were conducted in the U.S. last year through the National Instant Criminal Background Check System, up from 16.4 million in 2011 -- a 20 percent rise, according to FBI data.
There is not a one-to-one correlation between background checks and the number of guns sold because some customers buy multiple firearms and some of the checks involve people reclaiming a firearm they previously had pawned. Also, about 1 percent of the background checks in Virginia typically result in people being denied permission to buy a weapon.
Gun transaction data obtained from Virginia State Police last year provides a more accurate picture of how many guns are sold in Virginia by federally licensed firearms dealers. In 2011, gun dealers sold an estimated 420,829 firearms of all types in Virginia based on 321,166 background checks, according to the state police data.
Similar data for 2012 is not yet available.
Exact sales of firearms in Virginia are neither reported nor recorded.
The background check figures do not reflect activity between private parties, such as family members or collectors, because federal and Virginia law requires background checks only for sales from commercial dealers with a federal firearms license.
Those involved in the firearms industry or who study gun issues attribute the spike -- especially at year's end -- to repercussions from the Dec. 14 shooting at Sandy Hook Elementary School that killed 20 students and six adults in one of the deadliest mass shootings in U.S. history.
Interest in guns tends to increase after a mass shooting, as customers fear for personal safety or worry that lawmakers might ban certain firearms.
"Given that the two largest month increases in background checks (November 2008 and December 2012) came following President Obama's election and President Obama's address about the Sandy Hook tragedy, I think it would be fair to say that individuals may be reacting to what they believe could be an attack on the right to own a gun by buying more firearms," said Thomas R. Baker, a professor at Virginia Commonwealth University's L. Douglas Wilder School of Government and Public Affairs.
"It seems entirely plausible based on the data that the fear of not being able to buy a gun in the future is compelling Virginians to purchase firearms," added Baker, who specializes in criminology theory and studies gun-related issues.
Fear of being a victim may also be driving sales. "You had several mass shootings this year and they were highly publicized, and so people get scared," Baker explained.
Baker noted that gun sales typically increase around the holiday season anyway, with the start of hunting season and people buying firearms as Christmas gifts.
But Baker said he's not surprised that December's spike was the largest ever, "considering all the talk of a new gun bill (and) an assault weapons ban," which Baker said contains "a lot of language that could easily affect handguns."
Sandy Hook's effect in Virginia was illustrated the day after the shooting, when the state recorded a single-day record of 4,166 transactions on Dec. 15. But that was surpassed twice in the week that followed, when Virginia processed 5,002 transactions on Dec. 21 and 5,145 the following day, according to state police data.
Another factor cited was the repeal of Virginia's one-handgun-per-month law, which went into effect July 1 and allows customers to buy multiple revolvers or pistols at one time. Also cited in recent years: a fear of crime during a bad economy, expanded concealed-carry rights, increased supply and affordability of guns, and perceptions of possible federal intervention under the Obama White House.
After the Newtown shootings, the president announced his commitment to push new legislation this year, possibly to include a proposed ban on some semi-automatic weapons.
Sen. Dianne Feinstein, D-Calif., has already proposed introducing legislation this month that would "stop the sale, transfer, importation and manufacturing of military-style assault weapons and high-capacity ammunition feeding devices." Among other measures, the bill would ban 120 specifically named firearms, according to a description on her website.
Mark Tosh, president of Town Gun Shop Inc. with stores in Martinsville and Chesterfield County, said sales at his stores set new company records "every day" during the week after the Sandy Hook shooting. He estimated that sales quadrupled over the same period in 2011.
"It was totally off the grid," said Tosh, adding that his stores happened to be more overstocked than usual and didn't gouge customers. "We opened at 9 o'clock in the morning and, in some cases, didn't close the doors until almost 8 o'clock, and we usually close at 6."
Tosh said he has been in the retail firearms business for 31 years, "and nothing has come close to this."
His stores sold hundreds of AR-15 assault-style rifles, but customers were scooping up everything from handguns to high-capacity magazines to riot shotguns. Tosh said that although business has been extremely good, he finds no joy in selling firearms under such circumstances.
"I hate to see sales as a result of such a heinous crime or tragedy," he said.
(c)2013 the Richmond Times-Dispatch (Richmond, Va.)
Distributed by MCT Information Services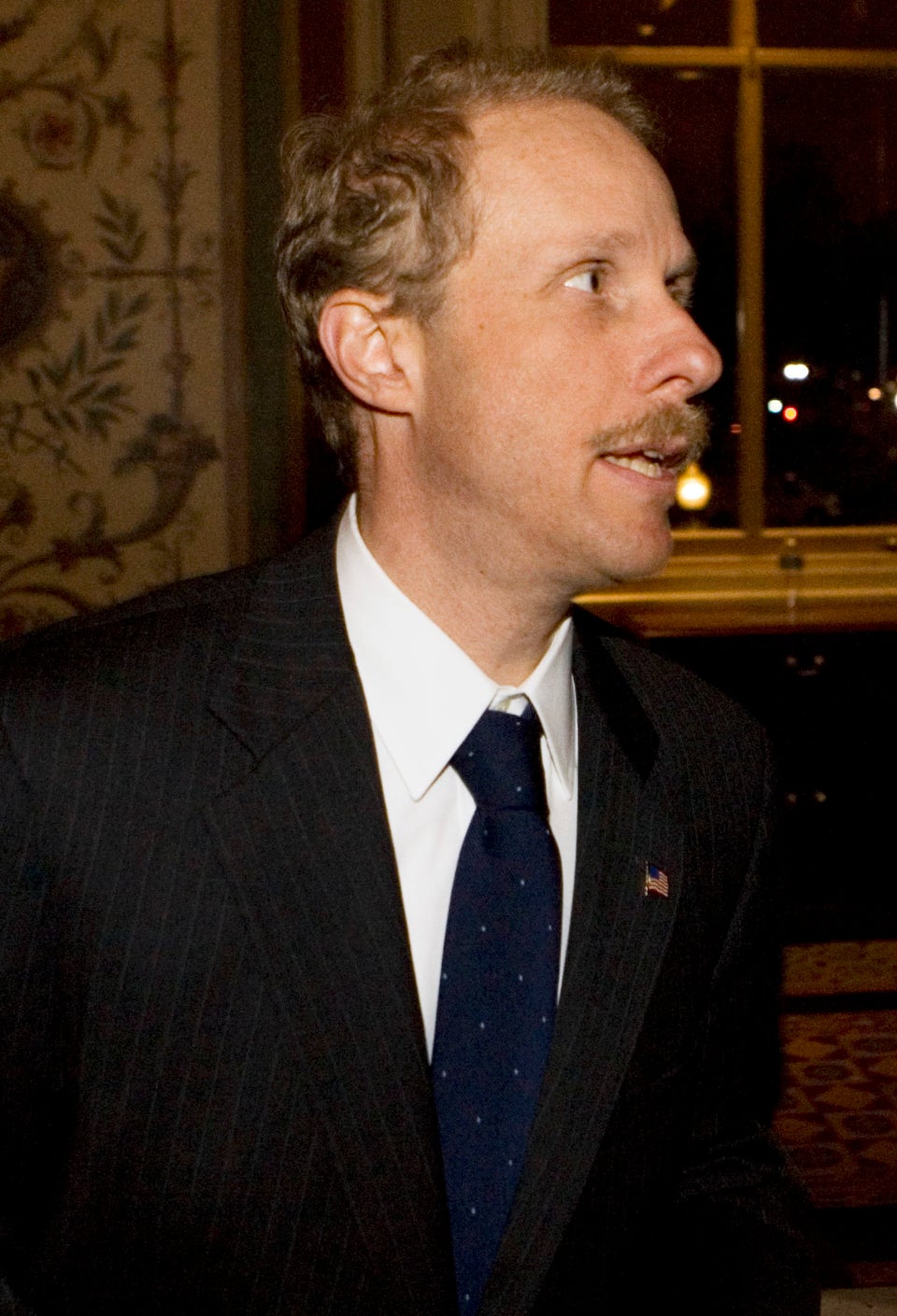 Executives Making The Most Money Off The Gun Industry
Popular in the Community