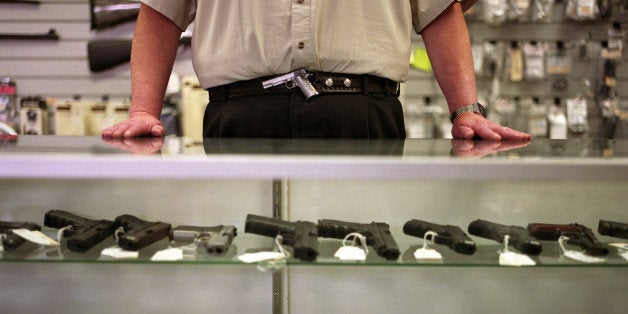 Virginia gun sales set a new high for Black Friday as the number of firearms sold statewide continues to soar and is just days away from setting an annual record.
Gun transactions in Virginia totaled 3,902 on Black Friday, a 1.2 percent increase over the previous record of 3,856 transactions on the same day in 2012, according to the latest Virginia State Police figures of mandatory criminal- background checks of gun buyers.
The Black Friday numbers helped boost Virginia's overall gun transactions to 429,154 through the end of November, or 17.5 percent more than during the same period last year, Virginia Firearms Transaction Center data show.
With an additional 2,539 transactions processed during the first two days of December, Virginia will easily surpass last year's record of 432,387 transactions. As of Monday, the state had processed 431,693 transactions, just 694 shy of the record.
"Seeing a slight increase in gun sales over the Black Friday weekend from 2012 to 2013 is not surprising given the pattern of increasing gun sales we've seen over the past six or seven years," said Thomas R. Baker, an assistant professor at Virginia Commonwealth University's L. Douglas Wilder School of Government Affairs who specializes in research methods and criminology theory.
But referring to 2013's annual total, Baker said that "the pace of the increase seems to be slowing from what we saw from 2010 to 2011 and from 2011 to 2012."
Baker said it will be interesting to see if concerns about gun control have subsided after the defeat of the national gun legislation proposed this year, and if that "will lead to smaller increases of annual gun sales in years to come."
However, Baker noted that the election of Democrat Terry McAuliffe as governor could be a driving force for additional year-end gun sales in Virginia.
"If McAuliffe proposes any state- level gun legislation, we could see another surge in sales similar to those in response to fears about national gun control legislation," Baker said.
Black Friday was "a very good day" for Colonial Shooting Academy, where general manager Ed Coleman oversaw increased sales of firearms and patrons' use of the company's facilities on West Broad Street in Henrico County.
"The ranges were incredibly busy, and the retail floor was very busy," Coleman said. "It was equal to last year, if not better."
Coleman said gun sales at Colonial have leveled off since the booming months of January and February, "but there's still more people buying firearms than ever have before," he said.
Virginia set records in January and February, processing 58,760 and 54,896 transactions, respectively, for those months, compared with 27,226 and 39,624 for January and February 2012.
Gun dealers have cited President Barack Obama's re-election last year and the fears of increased gun restrictions after last December's Sandy Hook Elementary School massacre in Connecticut as the driving forces behind the leap in gun sales from December 2012 through March 2013.
"The end of the election, the inauguration and Sandy Hook contributed to a real panic-buy situation that went on for several months," Coleman said.
Virginia firearm sales started to slow somewhat in April, records show, but the state still set monthly records in nine of the past 11 months.
"What most people don't take into consideration is that over the last several years, firearm sales have been steadily going up right along," Coleman said.
Total firearm sales in Virginia rose a staggering 101 percent from 2006 to 2012, according to federally licensed gun dealer sales estimates. Similar figures for 2013 are not yet available.
There is not a one-to-one correlation between background checks -- the data provided Tuesday by state police -- and the number of guns sold because some customers buy multiple firearms and some of the checks involve people reclaiming a firearm they previously had pawned. Also, about 1 percent of the background checks in Virginia typically result in people being denied permission to buy a weapon.
The background check figures also do not reflect activity between private parties, such as family members or collectors at gun shows, because federal and Virginia laws require background checks only for sales from commercial dealers with a federal firearms license.
Exact sales of firearms in Virginia are neither reported nor recorded. But the background check records provide a rough estimate, and the gun dealer sales measures, compiled separately, provide an even better estimate of the number of firearms sold for each category of weapon -- pistol, revolver, rifle and shotgun.
What lies ahead for the rest of December is speculative, but observers say it will be difficult to match December 2012.
Gun transactions last December leaped 79 percent over the same month in 2011 -- 75,120 from 41,957. It was the largest month-over- month increase in the history of Virginia's background check system, which was implemented in 1979.
Much of that increase occurred after the Sandy Hook massacre in which 20 students and six adults were killed, one of the deadliest mass shootings in U.S. history. The next day, Dec. 15, the state recorded a single-day record of 4,166 transactions.
But that was surpassed twice in the week that followed, when Virginia processed 5,003 transactions on Dec. 21 and 5,145 the following day. ___
(c)2013 the Richmond Times-Dispatch (Richmond, Va.)
Distributed by MCT Information Services
Before You Go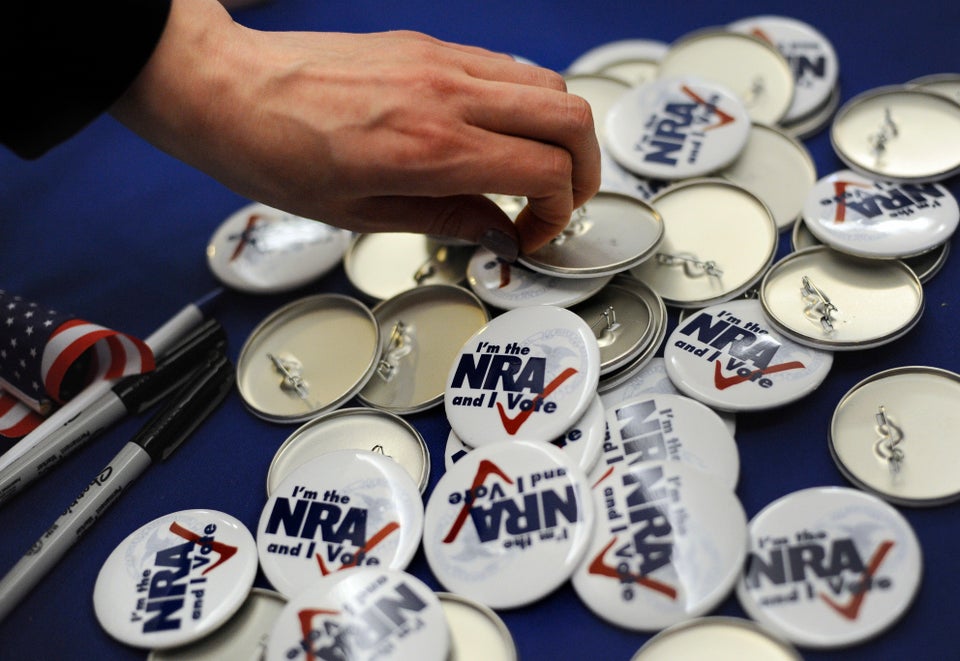 15 Things The Gun Industry Wouldn't Admit
Popular in the Community