It's not every day a high school dance invitation prompts a federal investigation, but such was the case last week at Patriot High School in Nokesville, Va.
The CBP, however, was not so compliant in the scheme.
The agency is reportedly reviewing the incident, and the pilot involved -- whose identity and connection to the student remains undisclosed -- has been reassigned to administrative duties for the time being.
A CBP official told the AP that the elaborate proposal happened during a training flight. The official said such flights are routine, and that the pilot was not ordered to participate by a superior.
She told the Post this isn't the first time guys have gotten creative when asking her to a dance. When Burress attended Brentsville District High School, she was asked to the prom over the public-address system during halftime of a game.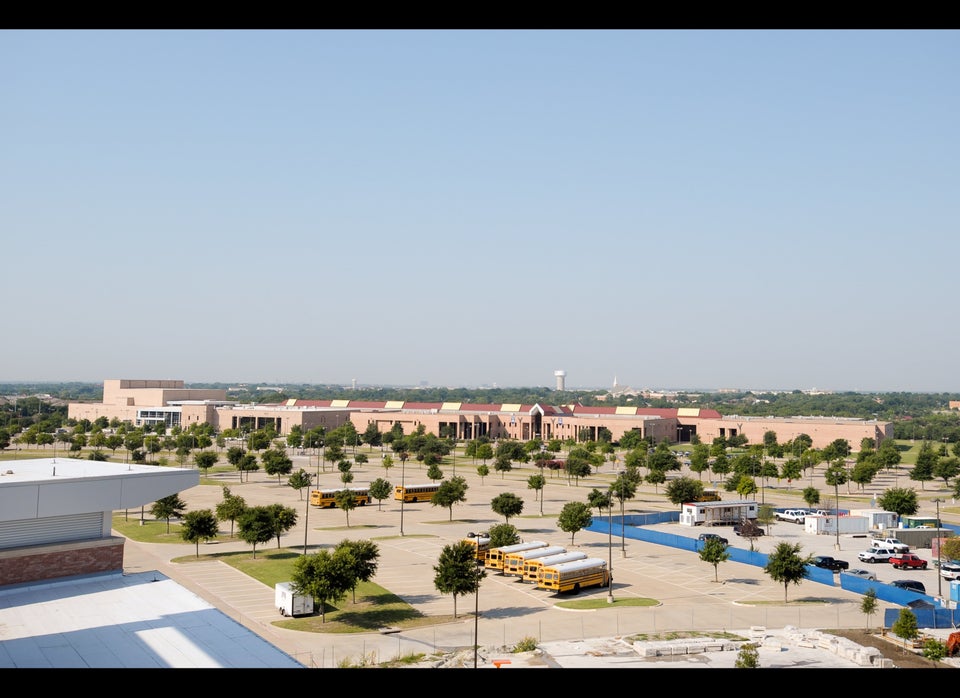 Allen Eagle Stadium
Popular in the Community