In the Comonwealth of Virginia, the issue of transportation funding has always been a very tough nut to crack. Traffic in the D.C.-Metropolitan area is notoriously bad, and so residents of Northern Virginia are always seeking some sort of relief from torturous commutes. But regional divisions between Virginians in the D.C. area and those who reside in the rest of the state tend to dominate the discussion in Richmond, and residents outside NoVA fairly consistently inveigh against being taxed to solve a problem far away from where they live. So the fact that the lawmakers in Virginia's State Senate and House of Delegates have arrived at some sort of accord on how to fund transportation is big news. But not everyone is going to like what they've agreed to do.
Jim Nolan at the Richmond Times-Dispatch has the essential details. The basic gist is that the negotiators have arrived at a plan that would raise about $880 million, through a mix of sales tax increases, accounting adjustments and fees. But two key details stick out. First, the package would swap out Virginia's current 17.5 cents per gallon gas tax "with a 3.5 percent wholesale tax paid by distributors and a 6 percent wholesale tax on diesel fuel." Second, the state would impose an annual fee of $100 on owners of hybrid vehicles.
Beth Kemler attended the protest to voice her opposition.

"We should be rewarding people for trying to do their part to stop the climate crisis and to lower pollution," she says. "We shouldn't be punishing them with taxes."

Another protestor, Laurel Snowd, says she bought her vehicle to protect the environment.

"I really feel like we should be supporting people who want to do that and not penalizing them, and trying to get more people to buy hybrid cars," she says.
While I understand the reasoning behind eliminating the gas tax, instating an annual fee on something someone has already purchased just seems like a way to earn a quick buck on people who were actually trying to make an educated decision.

Hybrid owners used to be honored for their choice, like being able to have access to the HOV lanes, but which is no longer in effect for hybrids registered after July 1st, 2011, on interstates 95, 395, or 66. It doesn't make sense to constantly target the people that are trying to make a difference and punish them for their efforts while rewarding owners of gas guzzling vehicles. If our state requires more money for transportation then they shouldn't be eliminating the gas tax and supplementing with this annual alternative fuel fee.
At first blush, it seems like something of a perverse incentive to drop the cost of the gas tax, while imposing a fee on hybrid owners. The technology that underpins hybrid cars make them more expensive than regular cars, and those owners factor the long-term savings on gas purchases into their decision to go green. But hybrid cars nevertheless put wear and tear on roads, just like ordinary vehicles, and the traditional means of raising revenues for the upkeep of roads and highways are gasoline taxes.
But I'm not sure it makes a ton of sense to scuttle the existing 17.5 cents per gallon tax and impose a fee on hybrids at a time when Virginia's transportation needs are so great. As Joseph Henchman of the Tax Foundation notes, that gas tax was set to raise $961 million, which is much more than the revenues this new deal will reportedly produce. (Henchman, for what it's worth, calls for a substantial increase in the gas tax, alongside "targeted highway tolling" and a Northern Virginia-specific sales tax increase.) Nevertheless, if I'm thinking long-term, in a gas-tax dependent world, a future in which hybrid cars are the norm -- which would be fantastic, in my mind -- would potentially lead to a larger revenue shortfall and future crises in terms of infrastructural upkeep.
Besides, Virginia is not the first state to impose such a fee. In Washington State, which is not exactly known as a hotbed of conservative culture war emanations, the state imposed a similar $100 annual fee on electric-car owners at the end of last year. So while I can understand how it looks when Virginia is seemingly lessening the burden on regular cars while imposing new costs on hybrid owners, the simple fact of the matter is that these annual fees may soon be widespread, regardless of how future discussions about gasoline taxes go.
This isn't a settled matter for me and I'm open to argument, so by all means, have at it. I'll just suggest that the virtue of increasing the gas tax by a substantial amount gets at a policy that's closer to incentivizing against driving altogether, instead encouraging the greater use of, and funding for, public transportation. Which, let's face it, is where the much more idiotic culture war argument resides.
CORRECTION: A previous version of this article misstated that Washington state will impose a fee on hybrid-car owners; the fee is for owners of electric cars.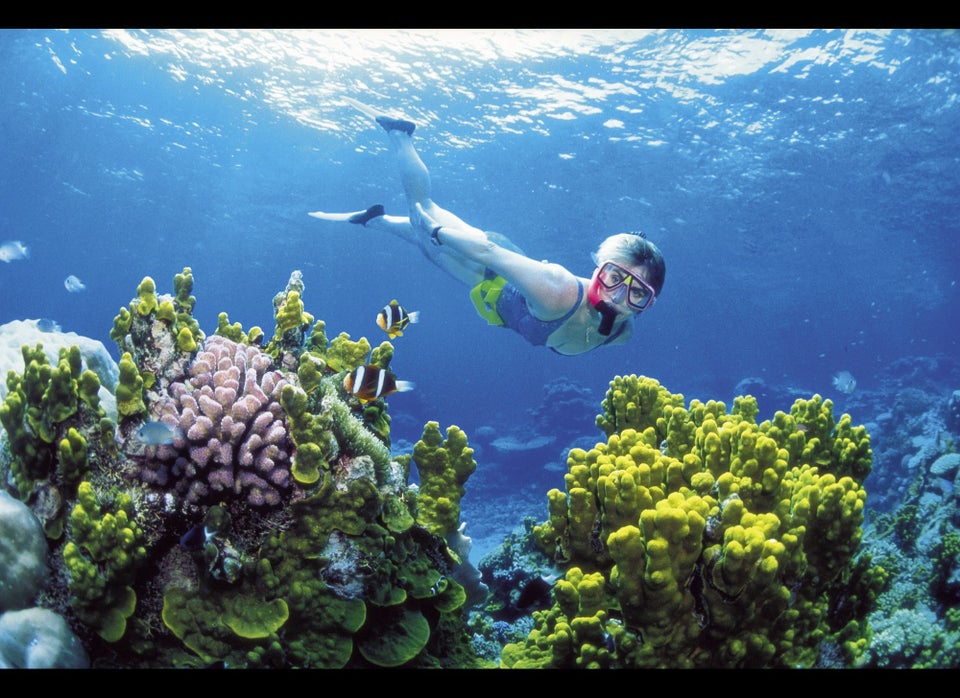 What Climate Change Just Might Ruin