I have always been a sucker for albums that sound like the seasons are changing. Bon Iver's For Emma, Forever Ago took me through the winter of 2007 into the spring of 2008 with its muted, brassy instrumentation and mumbled lyrics. Fun's debut LP Aim and Ignite got me through the hottest days of August and September of 2009 in New York City with its exuberant harmonies and verses that frequently referenced the five boroughs. Now, in the same way Brandi Carlile's backyard BBQ and campfire sing-along influenced Bear Creek took me from spring to summer in 2012, newcomer Tanya Gallagher's warm, folksy independent release Virginia will seamlessly take me from summer to fall in 2016.
Born and raised in a little town in the Florida panhandle, Gallagher's education took her back and forth to Virginia, first as a summer intern for NASA, then later for field research studying tree rings while in grad school. Now a resident of British Columbia, Canada, where she's finishing her PhD in Landscape Ecology, Gallagher is still writing and singing love songs to her first real home away from home.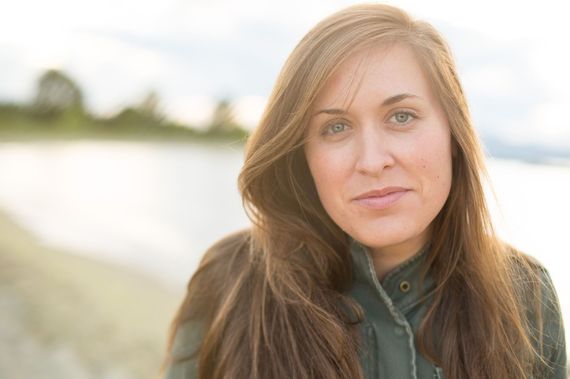 Much like Brandi Carlile and Bon Iver, Gallagher's silky smooth voice and longing-filled lyrics evoke a strong sense of nostalgia, making Virginia a reflective and sentimental album--the kind you listen to when leaves are changing, the holidays are approaching, and another year is coming to a close. It's the type of album that helps you think about where you've come from and where you'd like to go next.
"Southern Soul," the album's second track, is the perfect tune for a drive through autumn foliage for an afternoon apple picking or a visit to the pumpkin patch. "Monterey" captures the push-and-pull heartache of a conflicted short-term romance, while "The Ship," another track focused on love lost, could easily be rerecorded as an Adele ballad (though some lyrics almost tread into on-the-nose territory).
While there could be future temptation for Gallagher to follow in the footsteps of fast-talking, easy-listening artists like Jason Mraz, Jack Johnson, or Sara Bareilles, Tanya shines searching for an honest, haunting sound of her own. The more she's willing to reveal of herself in her music, the more her music will allow us to find of ourselves when we listen to this gifted artist play.
September Shows

Thursday, September 29th, 8:30 pm
Honey Moon - w/ Sarah Goodin
1053 N State St., Bellingham, WA 98225
 
Friday, September 30th
TBA - ALBUM RELEASE SHOW
Vancouver, BC
REAL LIFE. REAL NEWS. REAL VOICES.
Help us tell more of the stories that matter from voices that too often remain unheard.