The leader of the Traditionalist American Knights of the Ku Klux Klan is tired of "a few rogue Klansmen" ruining the group's reputation, and argues that the group is a non-violent Christian organization.
"We don't hate people because of their race, I mean, we're a Christian organization," Frank Ancona, the group's Imperial Wizard, told Virginia's NBC 12 on Thursday. "Because of the acts of a few rogue Klansmen, all Klansmen are supposed to be murderers, and wanting to lynch black people, and we're supposed to be terrorists. That's a complete falsehood."
Ancona's group has come under fire from residents of Chesterfield County, Va., about 20 miles south of Richmond, for distributing KKK recruitment fliers in people's yards since January.
"We picked ours up out of our driveway and threw it in the trash," Sarah Peachee told NBC 12. "We weren't interested in even reading about it."
Ancona defended the strategy, however, citing a boom in KKK membership across the country since 2008.
"In the last six years that I've been president of this organization I've seen the numbers probably triple," Ancona told NBC 12. "The funny thing is the same neighborhoods where you're saying there are people who don't want the flier are neighborhoods where our members live, and neighborhoods where people are sympathetic to our cause and are glad to hear from us."
Although Ancona insisted that the KKK is not a hate group, he added that "We just want to keep our race the white race."
"We want to stay white," Ancona said. "It's not a hateful thing to want to maintain white supremacy."
Similar activity by the Traditionalist American Knights of the Ku Klux Klan was reported in Tinley Park, a suburb of Chicago, in December, after promotional fliers were found in several driveways throughout the town.
"You can sleep tonight knowing the Klan is awake!" the fliers said, according to the Chicago Tribune.
Support HuffPost
The Stakes Have Never Been Higher
Before You Go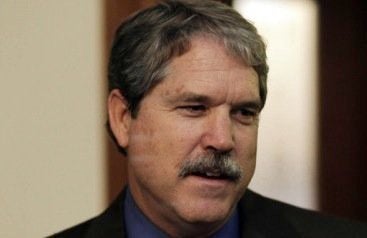 Racist Remarks Made By Politicians
Popular in the Community