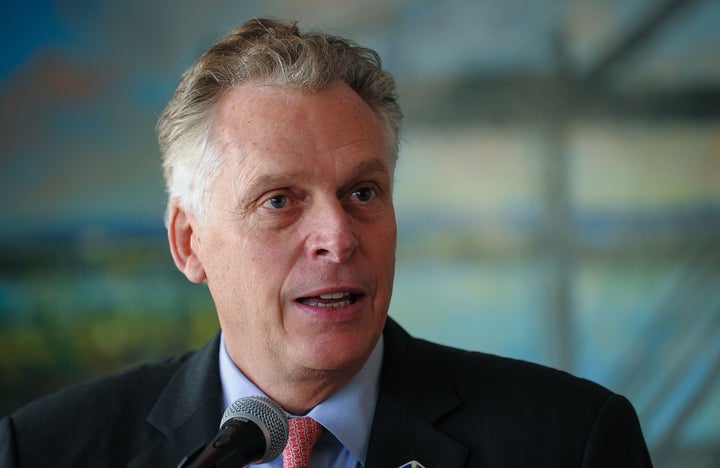 WASHINGTON -- Virginia Gov. Terry McAuliffe (D) vetoed a bill Wednesday that would have allowed businesses and individuals to cite their religious beliefs as a reason for refusing services to lesbian, gay, bisexual and transgender people.
"We should be pursuing policies to make Virginia a more vibrant and welcoming place to live, work, and raise a family," McAuliffe said in a statement. "Senate Bill 41 would accomplish the opposite by making Virginia unwelcome to same-sex couples, while artificially engendering a sense of fear and persecution among our religious communities. Accordingly, I veto this bill."
Supporters of the bill argued it would protect people's religious freedom.
"It is unfortunate that Governor McAuliffe is so willing to discriminate against people of faith who simply disagree with the secular left's sexual dogma," Victoria Cobb, president of the Family Foundation of Virginia, said in a statement.
The governor said that was hogwash.
"This legislation is nothing more than an attempt to stigmatize," he said. "Any additional protections are styled in a manner that prefers one religious viewpoint -- that marriage can only validly exist between a man and a woman -- over all other viewpoints."
McAuliffe's veto comes amid a wave of anti-LGBT bills moving through state legislatures under the guise of religious liberty. Georgia Gov. Nathan Deal (R) vetoed a bill Monday that would have allowed organizations to openly discriminate against gay people. North Carolina Gov. Pat McCrory (R) signed a sweeping law last week that bans cities from protecting LGBT people and prevents transgender people from using bathrooms that match their gender identity. At least 20 anti-LGBT bills have been introduced in the Texas Legislature.
The business community has played a huge role in sinking these bills. In Georgia, for example, Disney and the NFL were threatening to take their business elsewhere if the bill became law. Salesforce tanked a similar measure in Indiana. In North Carolina, where the anti-LGBT law just took effect, 90 big-name businesses signed a letter urging a full repeal. Many aren't based in the state, but they warned that the discriminatory law makes North Carolina a less attractive destination for them.
"The business community, by and large, has consistently communicated to lawmakers at every level that such laws are bad for our employees and bad for business," reads their letter. "This is not a direction in which states move when they are seeking to provide successful, thriving hubs for business and economic development."
Before You Go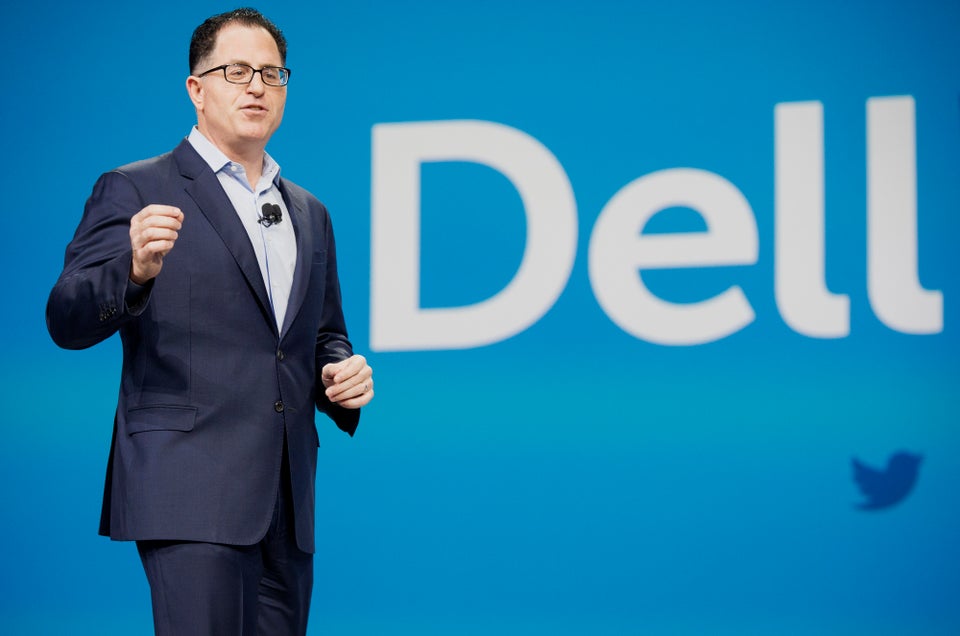 Companies Against Georgia's Anti-LGBT Bill
Popular in the Community