UPDATE ― Dec. 20, 2:40 p.m.: A closely watched race for a Virginia House of Delegates seat has come down to a tie, after a three-judge panel decided Wednesday to count a previously uncounted ballot for the Republican delegate.
According to Virginia law, the winner will now be determined by drawing "lots" ― a process such as drawing straws, flipping a coin or picking names from a hat.
In other words, control of the state's House of Delegates ― which has been majority Republican for nearly two decades ― could be determined by chance.
After a tense recount in a single race on Tuesday, Republicans looked set to lose their 17-year hold on Virginia's House of Delegates and enter an unpredictable new era of shared power with Democrats.
The recount showed Democratic candidate Shelly Simonds ahead by one vote against Republican incumbent David Yancey in the state's District 94, the Virginian-Pilot reported. Election officials in Newport News reviewed nearly 24,000 ballots on Tuesday.
The results still had to be finalized on Wednesday by judges on the Newport News Circuit Court. Yancey challenged the result early on Wednesday, with his campaign claiming that a ballot that should have been counted for him had not been counted, a Republican official told The Virginian-Pilot. 
With Simonds' win, the House of Delegates would shift from a 51-49 Republican majority to a 50-50 split, which means Republicans and Democrats must share power. It would be the first time in nearly two decades that the GOP doesn't control the state's lower legislative chamber.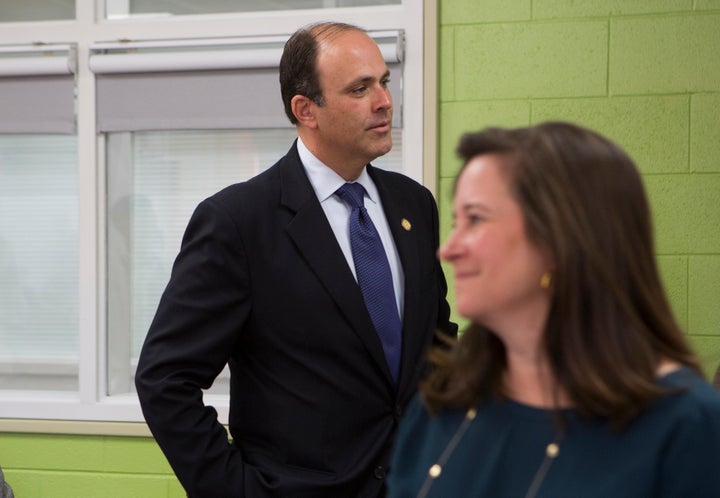 People following the wild recount on Tuesday remarked on Twitter that the one-vote victory was a stark reminder that every single vote counts.
Local reporters in Virginia tweeted the recount minute by minute, as the tallies rolled in and the Republicans' majority seemed more and more likely to topple.
"This is the 16th seat flipped from red to blue in the Virginia House this year," Democratic National Committee Chairman Tom Perez said in a statement on Tuesday evening, adding. "Simply put, every vote counts." 
Samuel Levine contributed reporting.
The article has been updated to reflect the Republican challenge of the recount results and the court's subsequent ruling on Wednesday. 
Calling all HuffPost superfans!
Sign up for membership to become a founding member and help shape HuffPost's next chapter