WASHINGTON -- A key Democratic lawmaker said Tuesday it was "shameful" for Virginia Republicans to take advantage of his absence to push a redistricting plan through the state Senate.
State Sen. Henry Marsh III is one of 20 Democratic members of the state Senate, which is currently evenly split between Republicans and Democrats. His attendance at President Obama's second inauguration Monday -- held on Martin Luther King, Jr. Day -- allowed Republicans to push though their plan by a vote of 20-19.
"I was outraged and I was saddened yesterday afternoon to learn that the Senate Republicans had used my absence to force through radical changes to all 40 Senate districts," Marsh, a 79-year-old civil rights veteran, said in a statement Tuesday. "I wanted to attend the historic second inauguration of President Obama in person. For Senate Republicans to use my absence to push through a partisan redistricting plan that hurts voters across the state is shameful."
Republicans, like the redistricting bill's sponsor, Sen. John Watkins, say the new plan's purpose is to add an additional majority-black Senate district. Democrats counter the changes would pack African Americans into certain districts so that the surrounding districts would become more Republican.
Marsh said he was "certain that -- despite what Republicans may claim -- this plan is a massive step backwards for the cause to which I have dedicated my life."
If Gov. Bob McDonnell (R) signs off on the changes, the feds could look at whether the Republicans' decision to schedule the vote in Marsh's absence demonstrates the redistricting plan was racially motivated. McDonnell told reporters on Tuesday the state Senate's Monday vote wasn't "a good way to do business," but did not say whether he would sign the legislation.
Lawyers in the Justice Department's Civil Rights Division approved an earlier redistricting plan for Virginia in 2011, under Section 5 of the Voting Rights Act, which requires certain jurisdictions with a history of racial discrimination to have changes to their election laws pre-cleared.
The new changes would also have to survive DOJ scrutiny, and Marsh's absence for the vote could be considered during the review.
"Legislative purpose is relevant whenever there's a change covered by Section 5," law professor Rick Hasen explained to The Huffington Post. "To the extent that the legislative history reveals anything about the legislative purpose, it would certainly be relevant."
While Section 5 of the Voting Rights Act only requires voting changes to be non-retrogressive, Republicans in many states have gone beyond what is required and created additional majority-minority districts -- a move critics say gerrymanders minorities and creates safer Republican seats.
In Virginia, the plan to add a sixth state Senate district with a majority voting-age African-American population is not an entirely new idea. Michael P. McDonald, an associate professor at George Mason University who served as a mapping consultant on McDonnell's redistricting commission, told HuffPost that University of Virginia students participating in a recent redistricting competition had demonstrated it was possible to create such a district. But that plan wasn't extensively studied because of concerns it wouldn't hold up to judicial scrutiny.
"It demonstrated a concept, but we didn't explore it further because we weren't sure if we could bolster up the black voting-age population of the other districts -- get them all back above 55 percent," McDonald said. He added the commission might have looked at the plan in more depth but said it had a shoe-string budget.
One liberal-leaning group said the redistricting commotion in Virginia shows the ongoing need for Section 5 of the Voting Rights Act, which is being challenged as unconstitutional in a case set to go before the Supreme Court next month.
"Section 5 is the heart of the Voting Rights Act," Caroline Fredrickson, president of the American Constitution Society for Law & Policy, said in a statement to HuffPost. "Our focus needs to be on ensuring that all Americans have the right to vote rather than ensuring partisan gain. The types of things we're seeing in Virginia right now just underline why Sec. 5 remains so crucial to our democracy."
Before You Go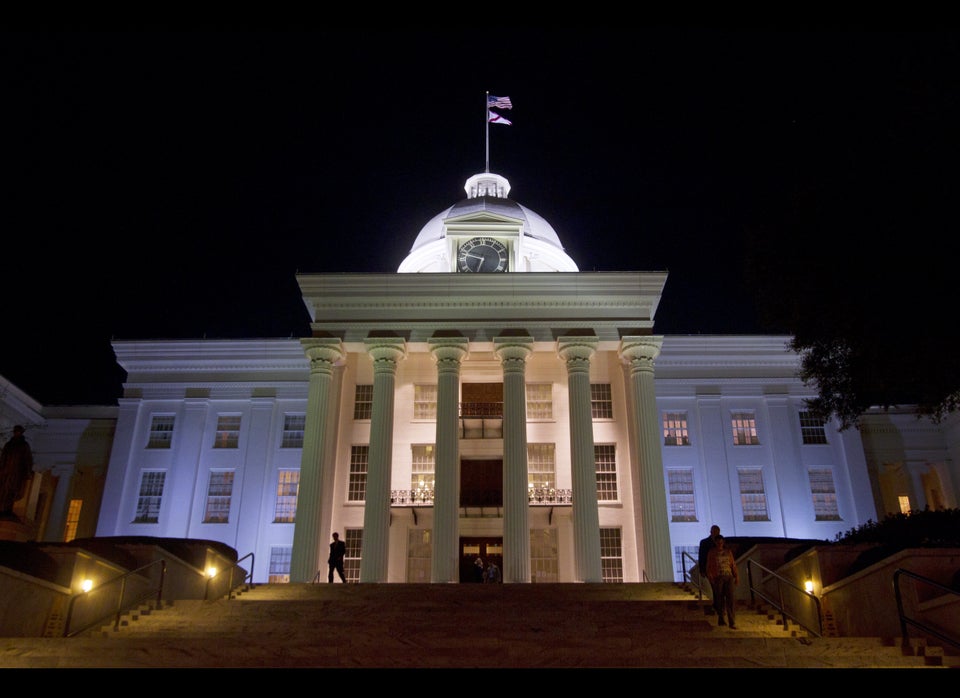 U.S. State Capitol Buildings
Popular in the Community