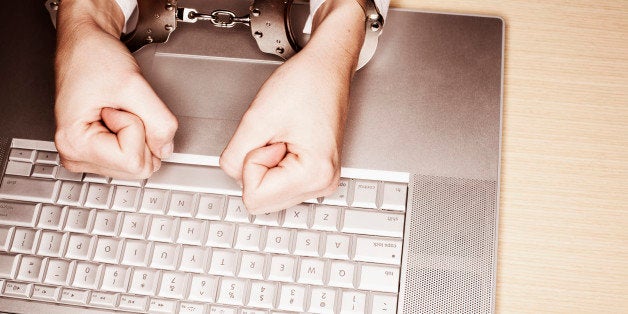 The House of Delegates voted Tuesday to outlaw so-called revenge porn.
A measure that passed 97-2 would make it illegal for anyone -- with the intent to coerce, harass or intimidate -- to maliciously disseminate or sell any video or still image depicting someone else nude, in a certain state of undress or engaged in sexual conduct when the person knows they are not authorized to do so.
Violations would be a Class 1 misdemeanor, subject to up to one year in jail and a $2,500 fine.
States increasingly are addressing the issue, which involves someone posting or sharing intimate pictures of a former partner after a breakup.
In 2013, California joined New Jersey in criminalizing the practice. At least four other states in 2013 saw similar bills introduced but not passed, according to tracking by The National Conference of State Legislatures.
This year, at least 14 states have introduced legislation, including Virginia, according to the NCSL.
Two bills in the House of Delegates, sponsored by Del. Marcus B. Simon, D-Fairfax, and Del. Robert B. Bell, R-Albemarle, were rolled together in House Bill 326, which now heads to the Senate.
Bell said the legislation will give police and prosecutors some tools to address the instances when they can prove it. Prior to the Internet, someone having nude pictures of someone else usually was limited to whomever they could show the images to, he said, but the Internet has made it "worldwide and forever."
"Since this issue first came to my attention, I have been diligent in trying to bring revenge pornography to the forefront of conversation," Simon said in a statement after the vote.
"This is a bipartisan issue that could affect anyone in our community. Those that intentionally and maliciously set out to damage others in this manner should be held accountable under the law."
Del. Scott A. Surovell, D-Fairfax, opposed the measure in part because he thinks the situation is more appropriately handled as a civil cause of action. And if it is to be criminalized, he thinks it should have been a felony.
"I don't think the bill as drafted will be particularly effective," he said. "I don't think it will address the problem it's designed to address because it will only enable criminal accountability" for people in Virginia and not outside the state. ___
(c)2014 the Richmond Times-Dispatch (Richmond, Va.)
Distributed by MCT Information Services
Calling all HuffPost superfans!
Sign up for membership to become a founding member and help shape HuffPost's next chapter
BEFORE YOU GO
PHOTO GALLERY
11 Places Online Harassment Begins