WASHINGTON -- Virginia Attorney General Ken Cuccinelli (R) has been getting a last-minute boost in his bid for governor, with a number of robocalls accusing his Democratic opponent of profiting off a dying man and favoring "abortion on demand."
The Virginia Republican Party, Catholic Association and Virginia Principles Fund all robocalled Old Dominion voters on Monday, just one day before they headed to the polls, urging them to vote for Cuccinelli over Democrat Terry McAuliffe. Recordings of the calls were posted online by Shaun Dakin of StopPoliticalCalls.org.
The robocalls from the latter two groups praise Cuccinelli's stance on abortion -- a risky strategy considering women are overwhelmingly siding with McAuliffe in the race. Cuccinelli is a vocal opponent of abortion and has backed legislation that could limit access to contraception.
The calls also charge that McAuliffe supports "abortion on demand." The McAuliffe campaign has said the candidate "supports keeping existing Virginia laws on when abortions are legal." Virginia currently bars third-trimester abortions except to protect the life or health of the mother.
A recent Washington Post/Abt-SRBI poll found that 57 percent of likely voters trusted McAuliffe to "do a better job handling issues of special concern to women," compared to just 30 percent who trusted Cuccinelli. On abortion, 52 percent trusted McAuliffe while 35 percent trusted Cuccinelli.
The robocall from the Virginia Republican Party, meanwhile, goes after McAuliffe's business record -- specifically his investments with a man charged with defrauding insurers by using stolen identities of terminally ill people.
Polls close in Virginia at 7:00 p.m. on Tuesday.
Virginia Republican Party:
Would you be willing to bet on a dying man so you can make some money? Most people would call that sleazy and unethical. But to Terry McAuliffe, that's just business. Terry McAuliffe made money betting on people dying. Terry McAuliffe made thousands of dollars off a dying man and his grieving family. Is that the kind of Democratic governor we want in Virginia? Who would be proud to vote for a man whose made his money off of dying people and doesn't see anything wrong with it? This call was paid for and authorized by the Republican Party of Virginia.
Virginia Principles Fund:
Hi, this is Anne, calling to remind you tomorrow to vote your Catholic values. As Catholics, we are called by God and our church to stand for life. Ken Cuccinelli is a devout Catholic and family man who supports a culture of life. Terry McAuliffe supports abortion on demand, at any time, for any reason, paid for by Virginia taxpayers. Tomorrow, vote your values. Vote Ken Cuccinelli for governor. The Virginia Principles Fund paid for this call.
Hi. I'm calling for the Catholic Association. Ken Cuccinelli needs your vote tomorrow. Every single vote counts. Terry McAuliffe's extremism on central issues like life, marriage and religious liberty are a threat to the values we hold dear. He supports abortion on demand, with taxpayer funding. He wants to repeal Virginia's constitutional protection of marriage. And he supports using Obamacare to force family business owners and religious charities to pay for things like abortion drugs, against their conscience. Virginia needs Ken Cuccinelli to stand up for unborn babies and women's safety, to protect marriage and children and to defend religious freedom. Please, vote tomorrow. Vote for Ken. Paid for by the Catholic Association.
Before You Go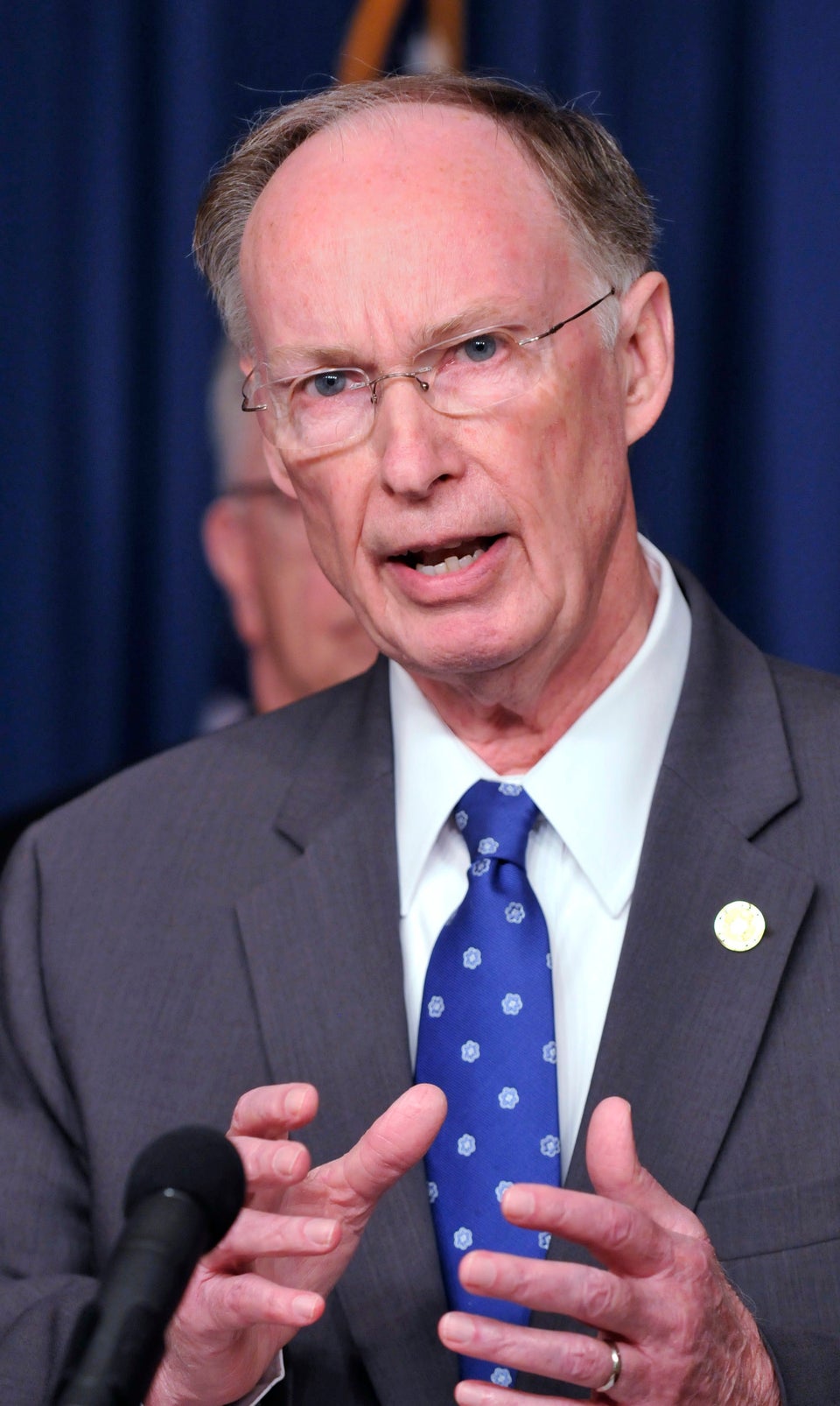 United States Governors
Popular in the Community