UPDATED below with statement by Virginia's attorney general.
Virginia's attorney general Ken Cuccinelli is hard at work on the important issues of the day -- like making sure the Roman goddess depicted on his state's official seal isn't exposing herself.
The current seal shows "Virtus, the goddess of virtue, dressed as a warrior," with her foot resting "on the chest of the figure of tyranny, who is lying on the ground." She is holding a spear and her left breast is exposed.
Or at least it was exposed. At a recent meeting, Cuccinelli provided pins to his staff with a new seal on which "Virtus' bosom is covered by an armored breastplate," the Virginian-Pilot reported. These new pins were not paid for by taxpayer dollars, Cuccinelli's office insisted.
The original state seal was designed by George Wythe, a signer of the Declaration of Independence, and was first adopted in 1776, according to a Virginia state website. But so much for that.
"When you ask to be ridiculed, it usually happens. And it will happen here, nationally," University of Virginia political scientist Larry Sabato told the Pilot. "This is classical art, for goodness' sake."
And indeed, the mockery has already begun. "I'm outraged -- no longer can the Virginia state seal be the centerfold of the state seal magazine," leading Virginia blogger Ben Tribbett joked to HuffPost.
UPDATE: A statement by Attorney General Cuccinelli: "The seal on my pin is one of many seal variations that were used before a uniform version was created in 1930. I felt it was historic and would be something unique for my staff. My joke about Virtue being a little more virtuous in her more modest clothing was intended to get laughs from my employees -- which it did! Just because we've always done something a certain way doesn't mean we always have to continue doing it that way. Now seriously, can we get on with real news?"
Here's a picture of the original seal -- Cuccinelli's alteration is below:
Cuccinelli has previously gained national notoriety for questioning President Obama's citizenship, rescinding protections for gays and lesbians at Virginia universities, and claiming that homosexuals engage in behavior that is "intrinsically wrong" and offensive to "natural law."
Cuccinelli's move harkens back to the decision by President Bush's attorney general John Ashcroft to place drapes over the Spirit of Justice statue in the Justice Department's Great Hall.
Before You Go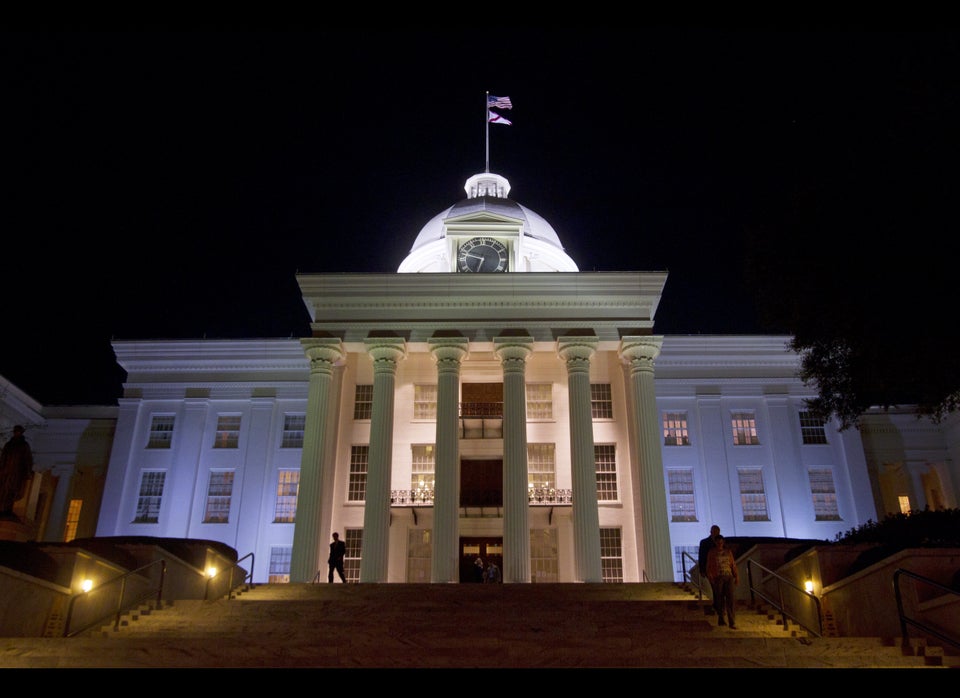 U.S. State Capitol Buildings
Popular in the Community