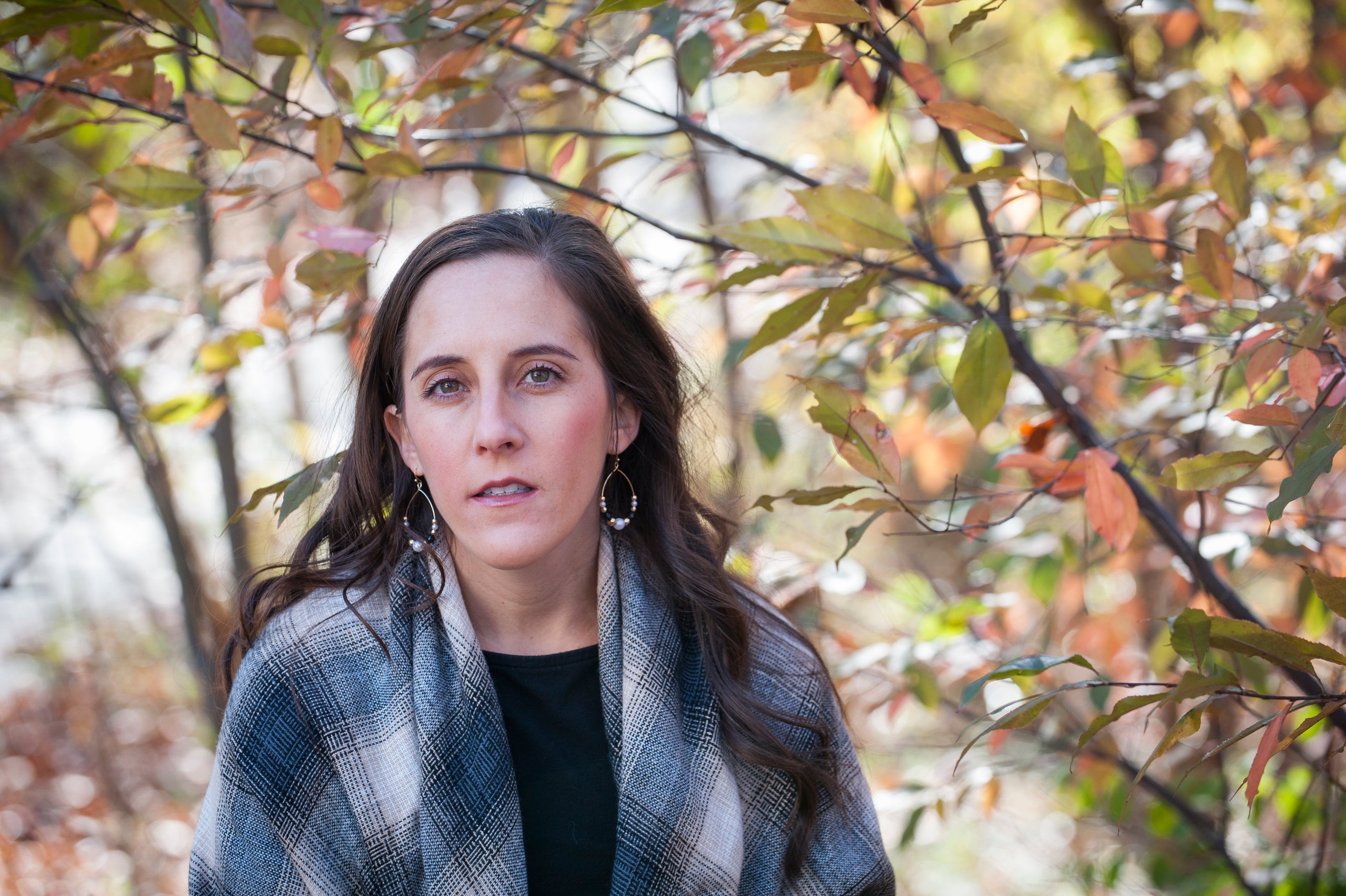 Lisa Hamp, 31, Sterling, Virginia. Virginia Tech shooting, April 16, 2007.
Lisa Hamp was in the same building as the gunman on the day of the Virginia Tech shooting. She and her classmates pushed against the door of the room to keep him from entering. After the shooting, she tried to return to her normal life and push away thoughts of that day.
As I was talking to my counselor about the impact that the shooting had on me, I was discovering that talking about it was helpful, and I started reaching out to another survivor who was physically injured.
Last fall, we were talking, and we were like, "Are you going to the 10-year anniversary?" And I said, "I haven't been to one since my senior year, which was the first anniversary, but I'd love to go because now I'm recognizing all this power from recovery and healing. I'd love to go."
She told me that Virginia Tech was going to pay for hotel rooms, and there's going to be some private events for all the survivors.
I was like, "Oh my God, I would love to go. I would love to connect with even more people than I already have."
I reached out to Virginia Tech and said, hey, I'm a survivor, I was in room 205. I understand I've recently been off the grid but this is everything I've learned. Here's my story, I'd love to go to the 10-year anniversary. I think it would be a positive and therapeutic experience for me.
And they said, I'm sorry, because you weren't physically injured, you can't go to the private events. And we won't pay for your hotel room. But you can go to the 5K and the picnic. They started listing all these public events that literally anyone in the world could go to.
So then I thought, what if I write a letter to the university and just explain how I feel excluded by them not including me, and that I don't think this is the way they should be treating the physically uninjured.
Maybe they don't understand how this is making me feel by not inviting me. There's maybe only 20 of us in the physically uninjured category, so for a university of 20,000, adding an extra 20 people for hotel rooms and private events is like pennies.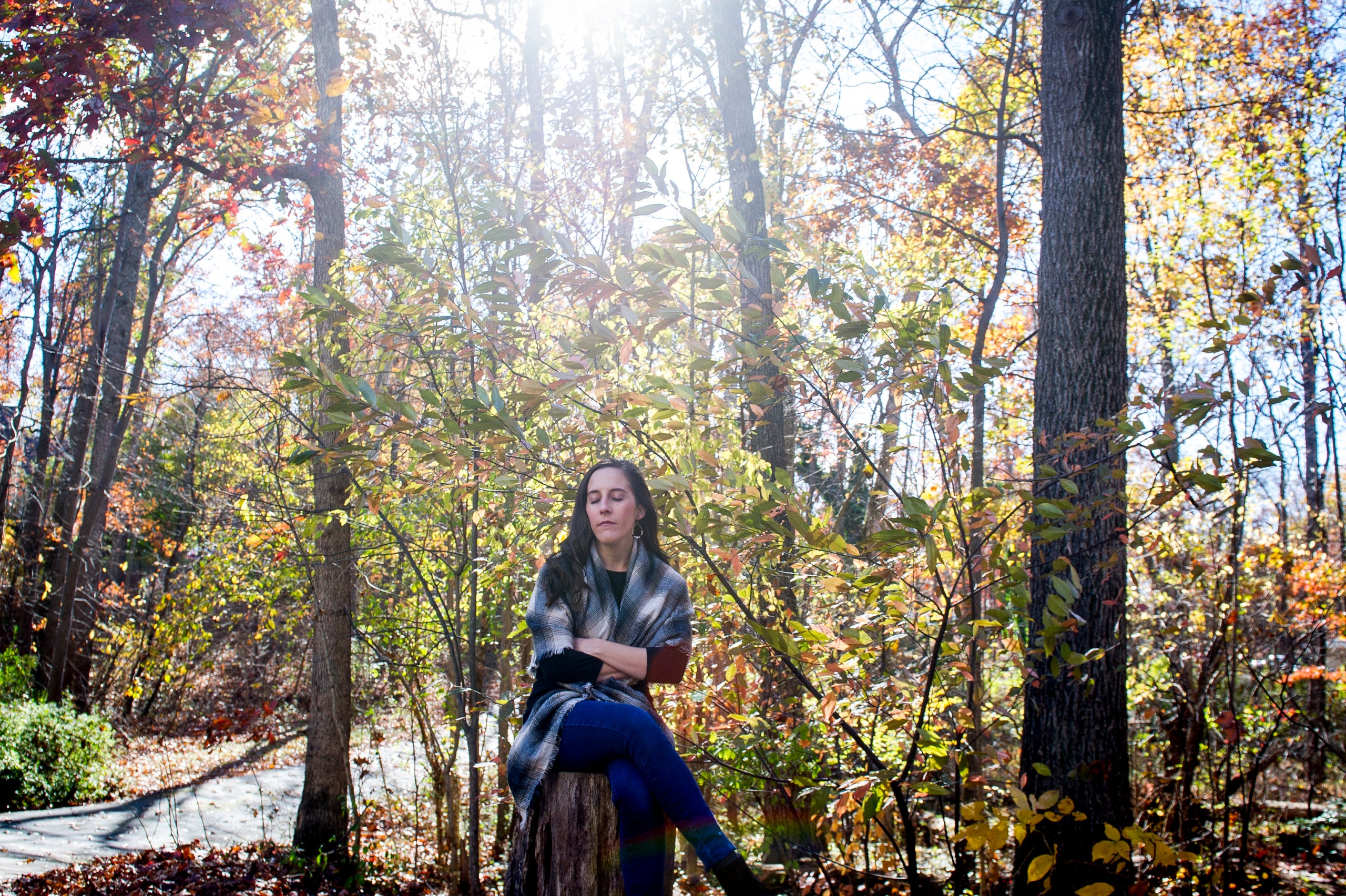 So I write them this letter. Originally it was a therapeutic exercise for me because I was so upset and angry. I had just started my blog, so I put it on my blog. Again, in my mind it's still just a therapeutic exercise. Then people start sharing my letter, and saying, Virginia Tech, you need to do something about this!
I got a message email back from [Virginia Tech's Office of Recovery and Support] a month or two later, explaining why we weren't invited. But it was just a response, as opposed to a response to my letter. It wasn't answering any of my questions.
In January, when the anniversary was a couple of months away, I decided that I was going to go. I want to do something about this. If I want to go to the 10-year anniversary and I want to see survivors, I can reach out to my classmates. I can see if they're interested in going. So I did and they were.
Then I made sure they were all OK if I launched a fundraiser for airfare and hotels. They were OK with that, so I launched a GoFundMe and I raised money for us to go. I also put together a couple of private events for us.
On one night I got to meet the law enforcement that rescued us. We also got to meet some other survivors. One had jumped out the window, one was shot running down the hallway. So it was just really therapeutic and positive for me, but it was also really therapeutic and positive for my classmates. It was a really powerful connection experience for all of us.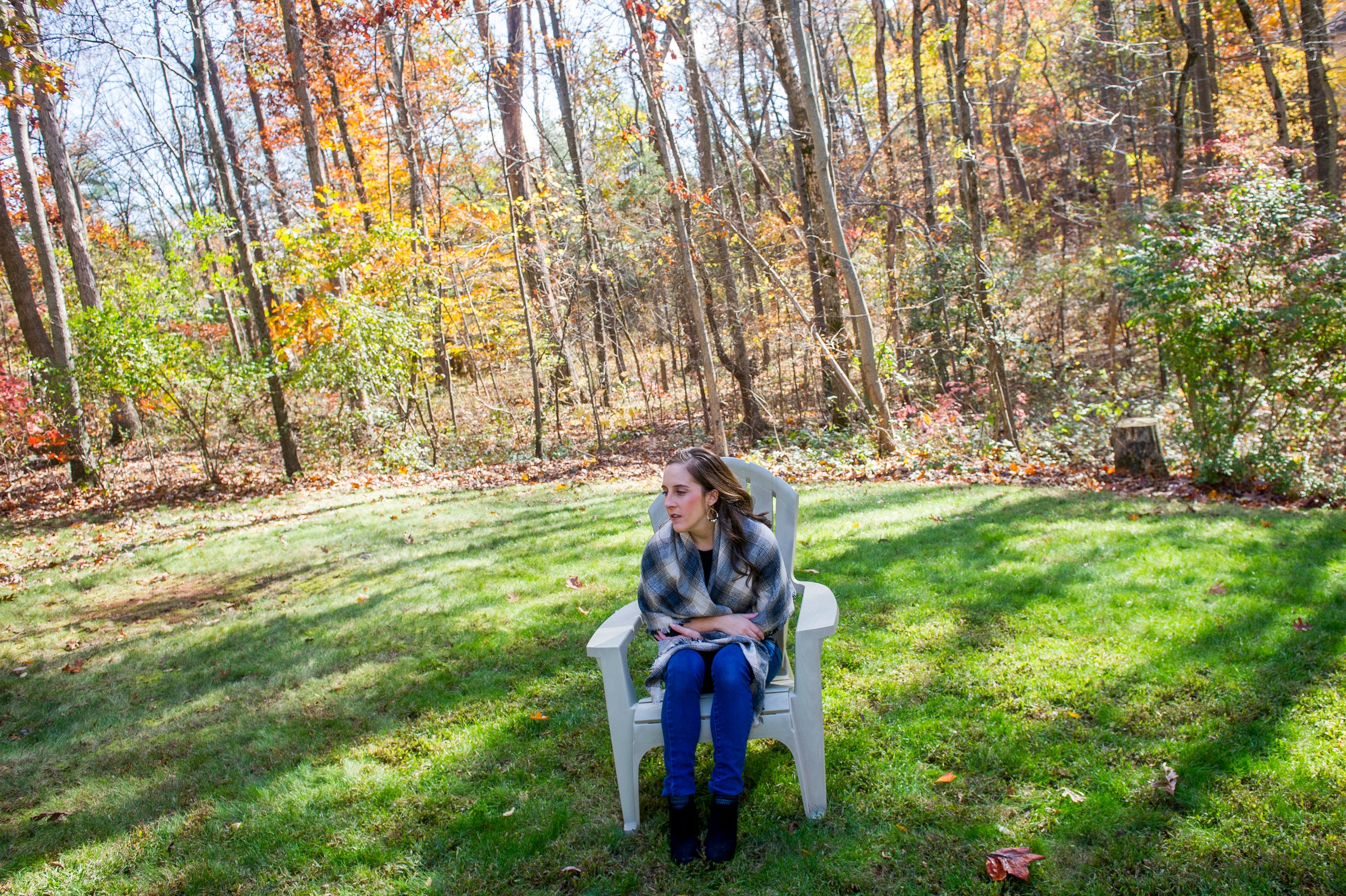 I get the first couple of days, week, or even year, mistreating us in terms of the resources that were required for our healing. But it was just kind of like a slap in the face when, 10 years later, I'm clearly reaching out for help and I'm told no.  
Virginia Tech may say they recognize the mental wounds and the mental impact that surviving a massive shooting event has on an individual. But in my opinion, I don't think they understand the care that is required for one to heal from those mental wounds.
[Note: Mark Owczarski, a spokesman for Virginia Tech, told HuffPost that the university specifically reached out to students who were in Norris Hall when the shooting occurred. These efforts, according to Owczarski, started immediately after the shooting and continued through 2011, when the last students who were directly affected by the events graduated. The outreach took the form of emails, phone calls, dinners at a case manager's home and a victims' support weekend in 2009. Owczarski couldn't comment on individual students' interactions with the university, but he suggested that some students who graduated and left the campus soon after the shooting may have missed these efforts -- they took some time to ramp up -- or may not remember everything the school did to support victims. Regarding the 10-year anniversary events that were restricted to those who were physically injured and the loved ones of those who were killed, Owczarski said these boundaries were put in place at those people's request.]
As told to Anna Almendrala. This interview has been condensed and edited for clarity.
REAL LIFE. REAL NEWS. REAL VOICES.
Help us tell more of the stories that matter from voices that too often remain unheard.