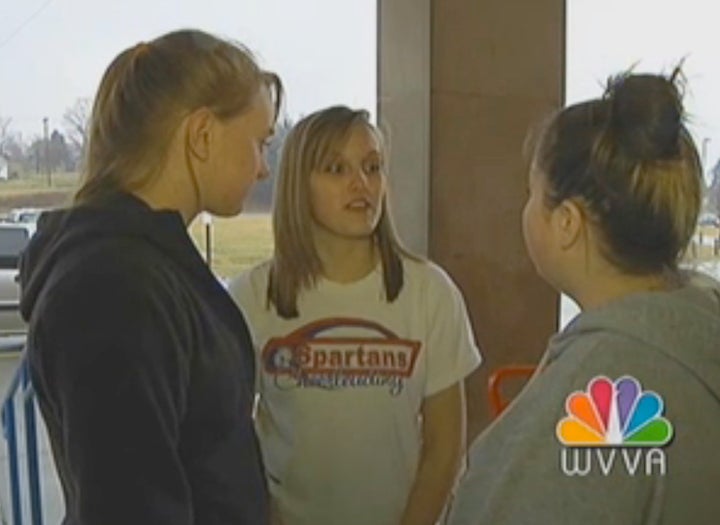 UPDATE: Since this story was first posted, it has been clarified that Giles High School is in Virginia, not West Virginia. The article has been updated to reflect the change.
When it comes to expressing religious beliefs, students at a Virginia school don't want to play by the rules.
After a large posting of the Ten Commandments was removed for the second time from a Giles High School wall, kids began hanging the Commandments on their lockers, WVVA reports. Students of other religions began posting their beliefs as a response, a move that kids say has caused some tension.
"The students that want them taken down -- they got mad about the people who want them up. And it almost broke out into a physical fight because someone called someone else an atheist."
The Ten Commandments wall posting was removed after parents contacted Freedom From Religion, which threatened to sue the school board. The Madison, Wisc.-based organization said they'd be be monitoring the school -- in conjunction with the ACLU of Virginia -- to make sure they don't re-post.
REAL LIFE. REAL NEWS. REAL VOICES.
Help us tell more of the stories that matter from voices that too often remain unheard.