Virginia's new law that gets tough on drivers who text will go into effect Monday before standardized training on how to enforce it is made available to state and local police officers.
An amendment to the legislation offered by Gov. Bob McDonnell and approved by the General Assembly in April directed the Virginia Department of Criminal Justice Services to develop a training curriculum on how to implement and enforce the law and make that available to law-enforcement agencies.
"We're not there yet," said Dana Schrad, executive director of the Virginia Association of Chiefs of Police and member of the committee tasked with developing the training. "We don't have the texting training put together."
In a statement, the department said it will work with Virginia law-enforcement agencies and consult with experts on the subject, and with other states that have similar laws, to identify the best practices and the most effective training methods for the new law.
John Colligan Jr., the department's director of finance and administration, said $50,000 was appropriated to develop the training in the fiscal year that begins Monday. The committee's first meeting is scheduled for July 11.
Schrad said the department is hiring a consultant "to help them put the training curriculum together."
Despite the lack of standardized instruction, many Virginia police departments have already begun providing their officers with training on how to enforce the law as a primary offense. Police in Henrico and Hanover counties, for example, are providing instruction as part of an officer's annual in-service training.
The original version of the anti-texting law, passed in 2009, designated it as a secondary offense, which meant police needed another reason to stop drivers they saw texting. That's no longer required.
Legal experts say the law may prove difficult to enforce, and some fear it could provide officers with another reason to stop motorists -- even if it's unclear they are texting.
Although the law says a driver cannot "manually enter multiple letters or texts" while driving or "read any email or text message transmitted to the device," drivers are still allowed to use their hands to make phone calls and get directions using a smartphone's Global Positioning System.
"I don't know how you would train an officer to look for somebody manually entering multiple letters or texting," said defense attorney Greg Sheldon. "It may look like I'm manually entering text, but I may be putting in a phone number and, under the statute, I can use my phone in my car."
"The issue is how do you prove what was actually happening," Sheldon added. "Because I think everybody is going to say, 'I was just doing one of these things that's clearly listed in the statute'?" as permissible.
The act of texting or reading text cannot be so easily observed, Schrad said, unlike a motorist who is swerving on the road or driving in some other reckless manner.
"This behavior ... is something the driver can hide below the vision of an officer," Schrad noted. "That's where enforcement becomes a little more difficult."
Lt. Col. Robert B.Northern, second in command of Virginia State Police, said the department has not given troopers any specific parameters on how to enforce the law.
"This law has been in effect previously, although it now has become a primary offense," Northern said. "So this is something that they really have been enforcing for some years now. We've told them that through your observation, if you've got reasonable suspicion they're violating the law -- pull them over."
And based on further investigation, troopers have the authority to obtain a warrant or issue a summons "just like we enforce any other law," he added.
Northern said troopers must use their best judgment once they decide to make a stop, usually by querying drivers about how they're using their phones.
"There are times where I've pulled up next to a car and it is very obvious that a person is texting," Northern said. "There are other times where the phone may be below the line of sight of the trooper, but based on the head position and their movements, you're assuming that's what they're doing."
Depending on the circumstances, an officer may ask to see a driver's phone, Northern said.
But Northern acknowledged that, without a warrant, drivers are not required to surrender their devices, which could be checked for timestamps on their texts or emails.
"There may be times where the trooper may want to go and obtain a warrant to see and search the phone," he said. "But I wouldn't think that would be something done on a regular basis."
The use of voice-controlled phone applications that can send text messages by voice command will remain legal under the law.
Northern said the courts will have to decide how to interpret the law and what kind of evidence will be required for a conviction.
"So our people are going to have to adjust, based on what type of evidence the judges are going to require, or even what the commonwealth's attorneys are going to want to see before they're willing to go forward with the prosecution," Northern said.
Sheldon believes an unintended consequence of the law will be more arrests for drunken driving, possession of drugs and driving on a suspended license -- among other offenses -- because drivers who otherwise may not have been stopped could now be pulled over if an officer sees them using a phone.
"I think it's just going to give officers another reason for pulling us over," said Sheldon, who emphasized that texting and driving is clearly a dangerous activity.
"I think it's a slippery slope and it scares me in a way that it is giving police a lot more authority to pull me over for something that may be entirely legal," Sheldon said. "I may be out of luck as far as what happens after that, if I'm drunk or have drugs in the car or have a warrant out for my arrest."
Under the new law, the fine for texting while driving has increased from $20 to $125 for a first offense and $250 for every subsequent violation. Reckless-driving charges can now be applied in some incidents involving texting.
Before the law, texting while driving was considered a minor traffic infraction and did not meet the criteria for a reckless-driving charge. A reckless-driving charge while texting now carries a mandatory minimum fine of $250.
State police noted there are important differences between texting while driving a personal vehicle and texting while driving a commercial vehicle.
A texting violation while driving a personal vehicle requires the vehicle to be moving; texting while driving a commercial vehicle does not. The driver of the latter can be cited if the vehicle is temporarily stopped in traffic or at a traffic light.
Drivers of emergency vehicles while in the performance their duties are exempt from the law, as well as anyone using a phone to report an emergency.
Since the first version of the law was enacted four years ago, the number of charges and convictions for texting has steadily increased. The Virginia Criminal Sentencing Commission said 285 people were charged and 229 convicted in 2010, while 511 were charged and 414 were convicted in 2012. The 2012 convictions do not include cases that are still pending.
State officials hope to craft a training program for enforcement of the new law that "promotes a sort of uniform enforcement approach" that also will give Virginia drivers "some knowledge or some understanding of the law in terms of how it may be enforced against them," Schrad said.
(c)2013 the Richmond Times-Dispatch (Richmond, Va.)
Distributed by MCT Information Services
Before You Go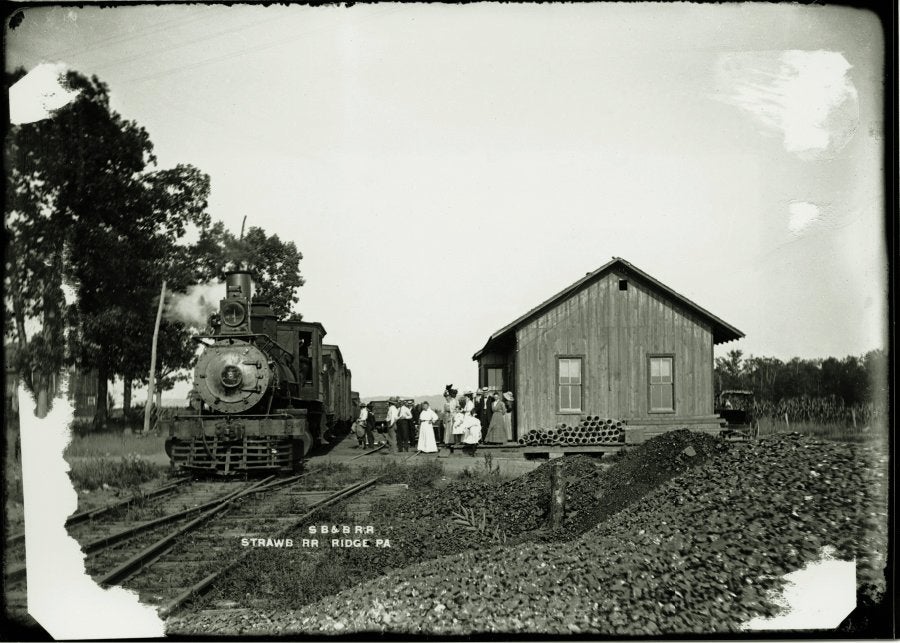 Vintage Rail Travel
Popular in the Community