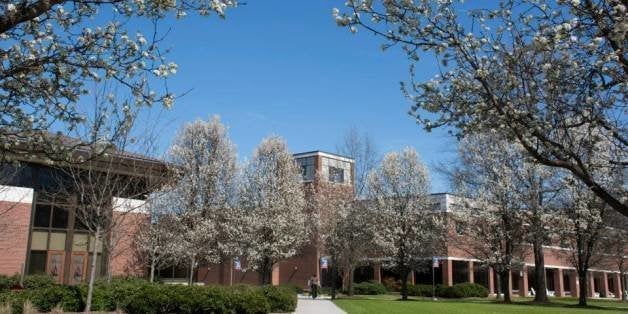 Virginia Wesleyan College admitted in a court filing Thursday that it helped a student it had found responsible for sexual assault by changing records of his punishment so he could transfer to another school.
The college, in Norfolk, Virginia, said it's not to blame for the rape of a woman student who this month sued the school for $10 million. Virginia Wesleyan asked in separate motions filed in Norfolk Circuit Court that the lawsuit be dismissed and that the assailant it identified as Robert Roe be added as a defendant. The school acknowledged it found the assailant responsible for the Aug. 25, 2012, assault and expelled him, but later changed records of the punishment to withdrawl to "assist him in seeking further studies."
Virginia Wesleyan was among schools named in a Huffington Post article this month that allowed sexual offenders to transfer to other schools with no indication of misconduct history on their record. Advocates said college disciplinary systems operate independent of one another and have uneven disclosure standards, allowing serial offenders to move elsewhere and avoid punishment.
Virginia Wesleyan, in its response to the lawsuit filed by the woman under the pseudonym Jane Doe, said it was not the cause of injuries or distress for Doe. It was Roe's "acts," and he should be responsible for damages, the school's court filing said.
"In one breath the school says the assault was abhorrent, but in the next breath they blame the victim, Jane Doe, by saying she 'assumed the risk and was contributorily negligent,'" the woman's lawyer, Jonathan Halperin, told HuffPost.
Virginia Wesleyan noted it did not have a duty to "warn or protect" a student from criminal acts committed by a third-party -- another student. The school's response to the lawsuit is similar to the answer of Emerson College in Boston to a lawsuit filed against it by a reported sexual assault victim.
"I am sure parents and students will find this position comforting," Halperin said of the Virginia Wesleyan response.
Doe filed a complaint with the college after she was assaulted, saying she had been drugged and raped. Virginia Wesleyan said Doe's lawsuit does "not fully state the circumstances surrounding the alleged events."
The college court filing confirmed some of Doe's claims through an Oct. 1, 2012, medical report. The report notes that Doe went out on Aug. 24, 2012, and awoke the next morning with her pants down and bleeding around her vaginal area.
The college requested the court to select a jury from outside Virginia's Hampton Roads area due to media coverage.
The transfer of sexual offenders from one school to another is drawing fresh concern in the case of Jesse Matthew Jr. in Virginia. Matthew was accused of sexual assault at two colleges in Virginia, but never faced criminal charges. He's now jailed on charges of abducting and defiling University of Virginia student Hannah Graham, whose body was discovered this month, and was indicted on separate charges related to a 2005 rape in Fairfax, Virginia.
Related
Popular in the Community