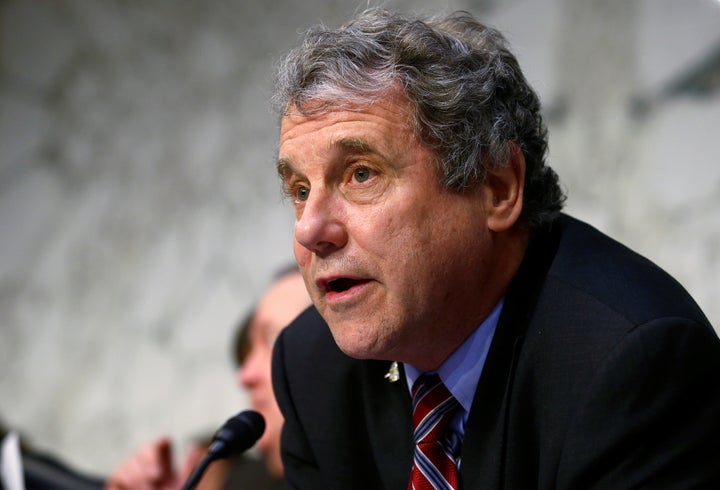 Two Democratic senators asked Wednesday for the Government Accountability Office to launch an investigation into the practices and policies of virtual charter schools. The request comes on the same day the Center for American Progress released a report outlining stark academic shortcomings at these schools and a disproportionate focus on profit over quality.
The virtual charter schools have come under scrutiny in states including California and Ohio. But now Democratic Sens. Patty Murray (Wash.) and Sherrod Brown (Ohio) are calling for a more comprehensive look at how these schools work in the 27 states that house them. About 300,000 students attend these online public schools of choice. The enrollment has been steadily increasing over the years.
"There is almost no research on whether virtual charter schools meet student needs, especially for students who require specific accommodations, including English learners and students with disabilities," says the letter from the senators.
Brown and Murray are asking the GAO to shed light on issues surrounding student outcomes, school funding and spending, rigor of academic courses, recruitment tactics and the relationship between enrollment growth and student performance.
The new report from the liberal Center for American Progress is providing a critical look at these schools. It looked at both for-profit virtual charter schools and virtual charter schools that are managed by for-profit companies, focusing on companies like K-12 Inc. and Connections Education. K-12 Inc. has strong ties to Education Secretary Betsy DeVos, who had invested in the company and has championed its brand of school choice. But researchers, who looked at five states in the report, say that students at virtual charter schools are suffering poor academic outcomes while company executives get rich.
"There is almost no research on whether virtual charter schools meet student needs."
In 2017, for example, Idaho Virtual Academy, an online school with connections to K12 Inc., had a 44 percent graduation rate, compared with the state's 80 percent graduation rate. While leaders connected to virtual schools often stress that they typically serve severely economically distressed children, the students attending Idaho Virtual Academy did not appear to be significantly poorer than those in the state at-large, according to the report.
Representatives of K12 Inc. were not provided with a copy of the report prior to its publication, but they emphasized that the students they serve often come to their school already behind. K12 Inc. is the largest for-profit virtual school company in the country.
"When [students] get to us, they're not going to graduate with their normal class because they weren't going to graduate with their class at the school they came from," K-12 CEO Nate Davis told HuffPost by phone. "We have to remediate them."
In a statement, Davis criticized the report for attacking the virtual school model rather than trying to "understand why parents are choosing online charter schools and how to best address students' needs."
The Center for American Progress report also criticizes these schools' use of public dollars. Unlike traditional public schools, these institutions are designed to turn a profit, which means they place a disproportionate emphasis on recruiting new students. Financial records indicate that K12 Inc. spends over $30 million on marketing and advertising to recruit students, according to the report. Top company executives can also earn millions of dollars. Executives are eligible for lucrative bonuses so long as less than 10 percent of K-12 Inc. schools are in jeopardy of closure.
Indeed, Davis told HuffPost that "schools' ability to meet academic performance and stay open" is a measure that has been used in determining executive compensation. In the past, state proficiency scores have also been used as a measure.
Representatives of Connections Education noted that its own recent report had different results than CAP's analysis. It found that its students performed similarly to those in schools with highly mobile populations.
But Meg Benner, author of the CAP report, said she hopes that for-profit charter schools start to receive more scrutiny, as do for-profit colleges.
"Overall the research is clear: The academic progress of for-profit charter schools, and online ones in particular, are really abysmal," Benner said.
This story has been updated with a statement from Nate Davis.
Popular in the Community