The United States is home to many underwater treasures: the haunting shipwrecks of Thunder Bay, the colorful corals of Gray's Reef, the barnacle-covered statue of Christ in the Florida Keys.
For most Americans, however, these sights are out of reach. Though half of the U.S. population lives within 50 miles of a coast, only a tiny fraction — fewer than 5 percent, according to some industry estimates — actively dive or snorkel.
But thanks to an online project spearheaded by the National Oceanic and Atmospheric Administration, everyone can now experience these underwater wonders in vivid detail. Diving knowledge isn't required and you won't even get wet; all you need is a smartphone, tablet or computer.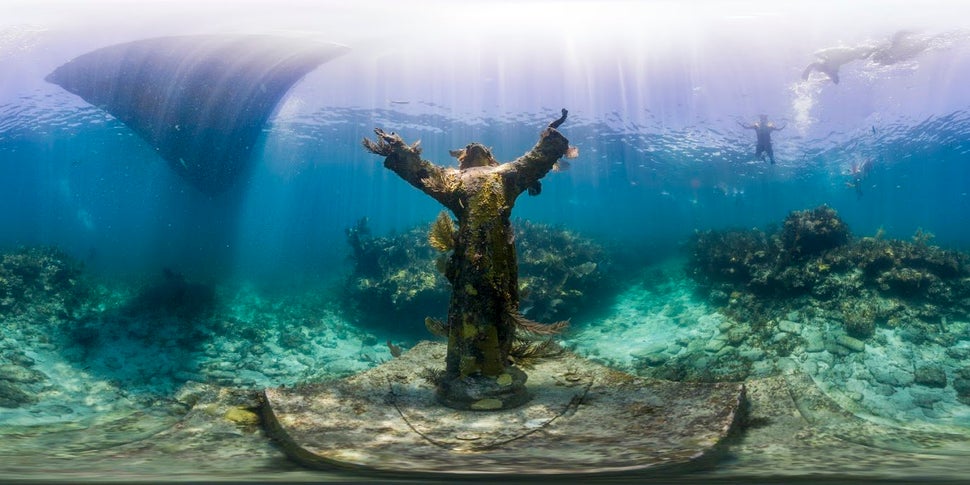 "We can put a window to the ocean in the palm of someone's hand and let them explore the underwater world and national marine sanctuaries through that window," Mitchell Tartt, chief of the NOAA Office of National Marine Sanctuaries' Conservation Science Division, told The Verge this week of the VR gallery.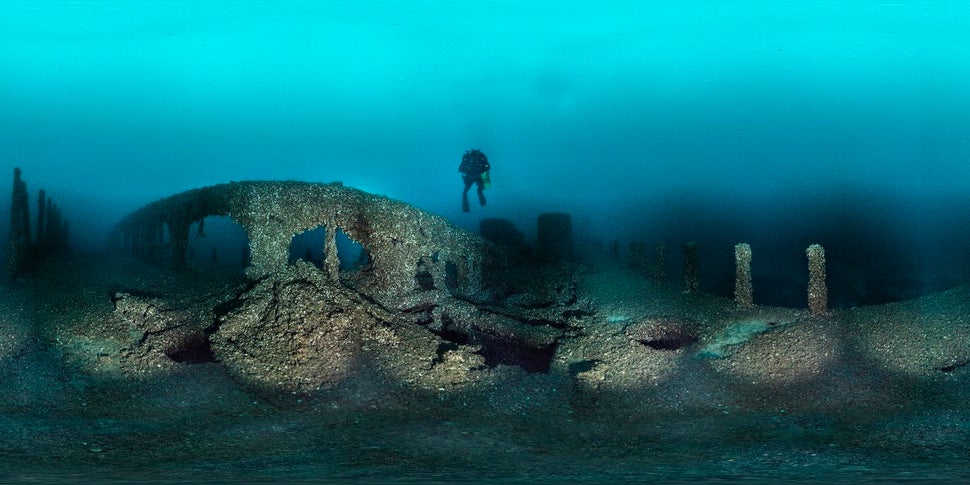 This window doesn't introduce people just to the beauty of underwater environments, but to the tragedies found there too. Climate change, pollution and other human actions are damaging many marine sanctuaries in the U.S., said NOAA — destruction that many Americans will never see firsthand. The virtual gallery is a way for people to better connect with these problems by witnessing the degradation for themselves.
"Sometimes, seeing really is believing," Chiara Zuccarino-Crowe, tourism and recreation coordinator at NOAA's Office of National Marine Sanctuaries, told HuffPost in an email Wednesday. "The majority of the public doesn't have regular opportunities to go scuba diving or snorkeling, so they can't experience these environments first-hand. The virtual dive galleries let us bring sanctuaries to the public. The thrill of seeing them in a totally new way ― as if you were there underwater ― makes the environmental and resource protection issues more tangible."
People can also explore images of bleached corals in Flower Garden Banks, and invasive species like lionfish, which are wreaking havoc on ecosystems in sanctuaries like the Florida Keys.
"Being in the middle of a coral reef undergoing a bleaching event ― and being able to flash forward a couple months at the click of a button to see the extent of coral death or recovery ― really underscores the urgency in addressing the stressors impacting our marine environment," Zuccarino-Crowe said.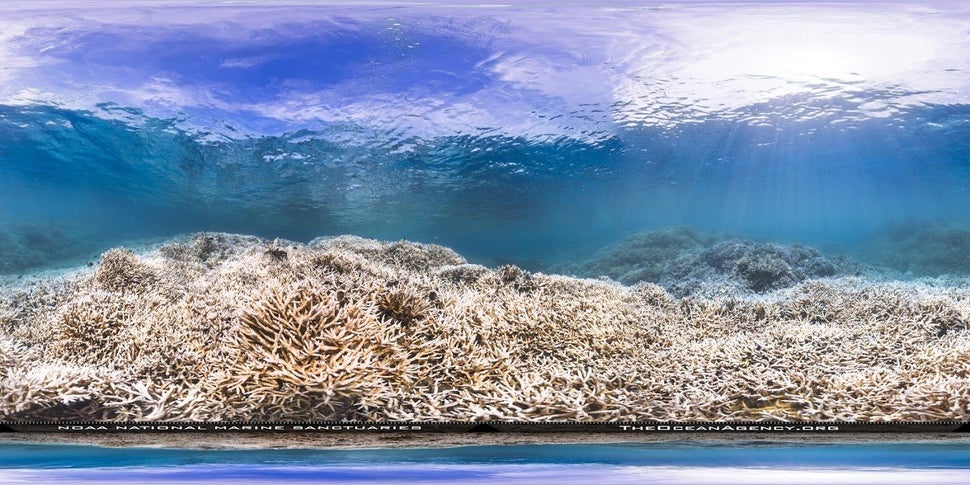 The virtual gallery is a collaboration between NOAA's Office of National Marine Sanctuaries and the privately funded XL Catlin Seaview Survey, a global project aimed at documenting the health of the world's reefs. It has been many years in the making, beginning back in 2014.
Since then, divers have been collecting images from marine sanctuaries across the U.S. using cameras enclosed in waterproof boxes. No extra lighting is used unless the shoot takes place more than 10 feet underwater, Tartt told The Verge. This way, viewers are offered a more authentic experience.
"Part of what I like about these images is not to post-process them too much," Tartt said. "Part of the engaging part is to make them look like they would look like if a diver went there."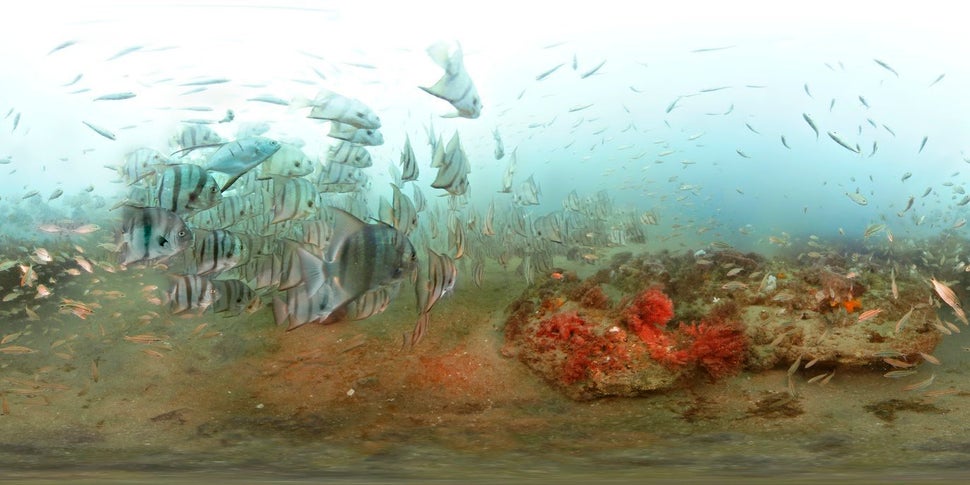 NOAA said it will continue to add virtual dives to the gallery as more images become available. The hope is to eventually have all 13 U.S. marine sanctuaries in the gallery, the agency said.
Virtual dives for Papahānaumokuākea Marine National Monument, Hawaiian Islands Humpback Whale sanctuary and Monterey Bay are among those currently in the works. NOAA said it aims to roll out a new virtual dive location every month.