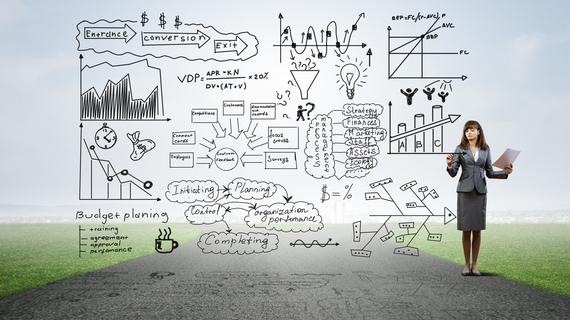 Virtual Reality is undoubtedly one of the biggest emerging industries of today. The potential for this industry to become a juggernaut is undeniable and inevitable. It has been projected, according to Digi-Capital that the Virtual Reality market will be a $30 billion market come 2020.
The idea of Virtual Reality technology has been around - hanging around the precipice of our intellect for over two decades. And like any great idea, many did not believe in its possibility. Such people - if they are alive today - will be biting their tongues I am sure.
The beautiful thing about it is that the application of VR in our daily lives is very wide and still tech experts continue to find potentially new and innovative ways to incorporate this technology into our daily lives.
It is easier for us to see the application of VR technology in markets such as gaming, movies, outdoor recreation etc. But what about in business, or more specifically, marketing?
Top companies such as Coca-Cola, McDonald's and the New York Times amongst others are already leading the world in the application of VR for business purposes. This technology is has by no means reached its limits. It will undoubtedly continue to be tested and tweaked as it continues to widen its umbrella of application.
But the good news is that like the previously mentioned companies, you can begin incorporating this technology into your marketing plan right now.
Here are a few things you can do to make sure that you make VR work for you and your business.
1. Make VR tech available to your customer base
All the innovations of VR technology exist in one simple device - the VR headset. So, it makes sense that if you are trying incorporate VR based marketing into your business promotion your customers should have in their possession the device that makes it all possible. I mean, it makes no sense to want a 3D movie experience without 3D glasses, right?
Unfortunately, the top brand VR headsets such as the Oculus Rift and HTC Vive (which cost from $600 - $800 on average) are not affordable enough to mass distribute to your customers.
Enter Google cardboard VR headset; it is the most popular and affordable ($1 - $10 per 1000 pieces) VR headset available now. What's more, the Cardboard viewer specification is open source and downloadable. So you can either buy one, or download the kit and build one yourself. So, create your own Cardboards, brand them with your logo and give to your customers.
It's a way of equipping your audience for subsequent VR products/services that you will offer, just like the New York Times did with the New York Times VR experience.
2. Turn your product packaging into VR technology
It is one thing to market VR technology to help your business; it is another thing to market VR technology with your business. Finding a way to merge your product with VR technology is a powerful marketing strategy.
The undoubted champions of this marketing strategy are Coca-Cola, McDonald's and Budweiser. The first two companies implemented a strategy to market their products in packaging that converted into VR cardboard glasses.
Budweiser took the vice versa approach, offering VR headsets that converted into the package.
Either way, customers, were equipped for VR technology buy simply buying the company's product. You should consider employing the services of custom cardboard headset makers or a marketing company to help you achieve this.
It makes no sense to have all this VR technology and then have nothing to simplify and enhance its usage. Like conventional apps, VR apps exist to help solve this problem.
You can search for "VR app development services" to find people to help you with this; however, you should be aware that prices might be on the high or low side depending on your specifications. Most importantly, choose a VR developer who can attest to having success past jobs and are confident to showcase them to you.
The experience of 360 videos is still a new offering, which means that they get tons of views from viewers. This makes it a vital tool to establish your brand. You can use them for anything from making engaging interviews to giving a tour of your office or to test driving a new vehicle etc.
360 videos, like the name suggests, provide an all angle experience; they capture everything around the camera operator so that viewers can get the best and most interactive viewing experience.
These videos besides the VR headset can also be viewed on a smart phone (by moving the phone around to change the viewing angle) or a PC (by dragging the video around with the mouse track pad).
Now imagine that you had already provided your customers with branded cardboard headsets. This, in conjunction with the 360 video, means that you will have doubled your customers' experience of your brand because they are viewing your branded 360 video on your branded headset.
You can make them yourself with special 360 video cameras and special software (such as Final Cut) for editing. If you do not want to go through all that trouble or simply cannot do it yourself, you can hire a company to do it for you.
There are definitely other ways you can use this technology, such as developing VR games to help keep your customers engaged with your brand while entertaining them as well.
VR technology may still be a few steps away from commercial production but one thing is certain. With the opportunities it is creating in new and already established markets, there is no better time than now to give the VR market all the attention it deserves.
Popular in the Community