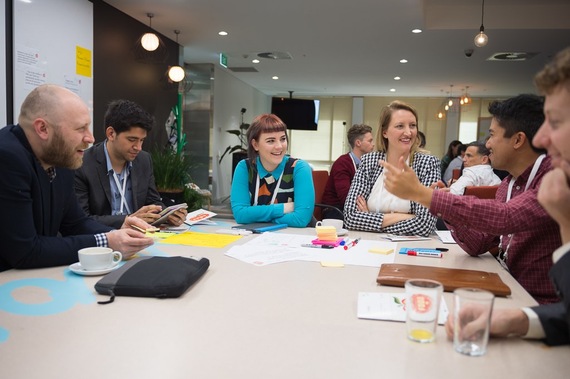 All around the world, agencies for international development are becoming attuned to the value of immersive storytelling technologies-- like 360° video, virtual reality, augmented reality, and gamification-- to galvanize a bigger, stronger network of changemakers and achieve greater positive change. To support the exploration of technology-driven ways to engage global audiences around ideas for progress, the network-focused innovation platform LAUNCH co-hosted a 'Virtual Reality/Augmented Reality (VR/AR) Hack' focused on development, food, and nutrition with the Australian Department of Foreign Affairs and Trade's innovationXchange in Canberra, Australia.

The October 'VR/AR Hack' brought together some of the best and brightest minds, to rethink systemic obstacles to global food quality and access. More than 40 food and nutrition experts, virtual and augmented reality practitioners, and marketers joined us in conversations around how to leverage emerging storytelling tools to address this complex international development challenge. We framed the hack as a creative exercise, splitting attendees into five teams. Check out their ideas on LAUNCH's open-source wiki.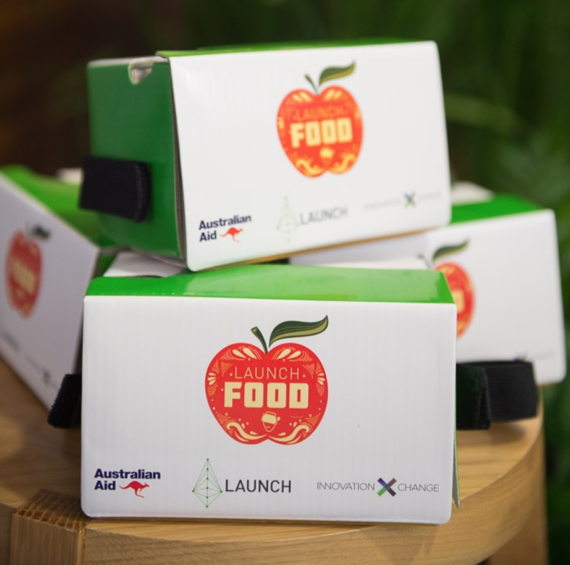 Below, check out some of the key takeaways from the LAUNCH/ innovationXchange 'VR/AR Hack':

1. Expanding access to new technologies could be game-changing for international development. When you think of the average user for virtual reality, you might not think of a teenager living in the capital of East Timor. Yet international development agencies can be game-changers in engaging in new and unprecedented ways via VR, AR, and gamification-- and the potential for impact among these audiences is huge. Our hack teams sought to create a future where the impact of these tools isn't limited to wealthy residents of developed countries.

2. Empathy can lead to impact. Virtual reality is an exceptional tool to foster empathy because it immerses viewers in situations that they otherwise may never experience first-hand. In the context of international development, empathy should translate into an opportunity for action. Storytellers should be conscious of messaging throughout their VR experiences so that once the viewer removes their headset, they'll know what action to take-- whether that's donating money, contacting elected representatives, or participating in a related social media campaign.

3. Audience is key. A good storyteller knows their audience. When soliciting engagement with new media, like virtual reality, identifying and understanding your potential audience becomes especially critical. One team at the Canberra 'VR/AR Hack' tailored their virtual reality production to influence a smaller, highly targeted audience of Western donors and policymakers. Another team, tasked with reaching a broad audience in the Pacific Islands, opted for more traditional storytelling platforms with existing audiences. This team anchored their challenge-driven, multi-platform "reality show" in radio, one of the most widespread and accessible forms of media in that region.

4. Education is paramount. As a nutritional tool, augmented reality can help us visualize both healthy and unhealthy ingredients in food, to better understand what we're putting into our bodies.

5. There is more to do. Right now, access to augmented and virtual reality production tools and content distribution platforms is limited to a small, privileged percentage of the world's population-- those who have access to high-end devices and fast, reliable internet connections. This is an issue that was unanimously agreed upon by 'VR/AR Hack' attendees, which suggests that these technologies' current impact is small. Only when virtual and augmented reality experiences become more accessible, and enable underprivileged populations to generate their own content, will they contribute to meaningful change.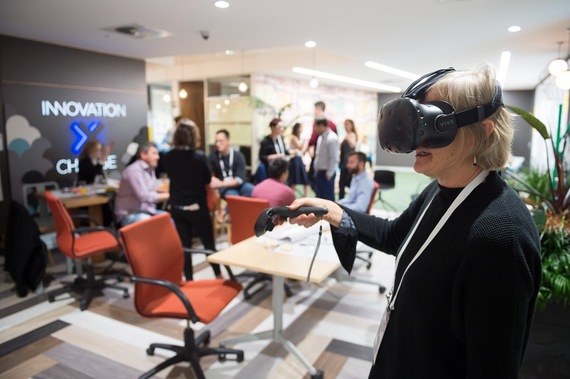 The Canberra 'VR/AR Hack' highlighted the undeniable value of storytelling to inspire and drive change. It grew attendees' understanding of how to harness powerful, multidisciplinary and cutting-edge tools to immerse global audiences in stories that inspire nutritious and more sustainable food habits. It also spotlighted potential challenges to bringing emerging technologies into the mainstream. To optimize the impact of 360° video, 3D virtual reality, and augmented reality, their accessibility must be democratized, so that their user and consumer bases expand and diversify.

Kendra Yoshinaga and Ben Kreimer contributed to this story.

# # #

About LAUNCH
Established in 2009 by NASA, USAID, U.S. Department of State and NIKE, Inc., LAUNCH is a network-focused innovation platform founded on the belief that today's global problems are too expansive to be solved by an one individual or organization. LAUNCH cultivates communities of disruptive thinkers and doers, to discover new solutions to complex changes and inspire change.
Calling all HuffPost superfans!
Sign up for membership to become a founding member and help shape HuffPost's next chapter