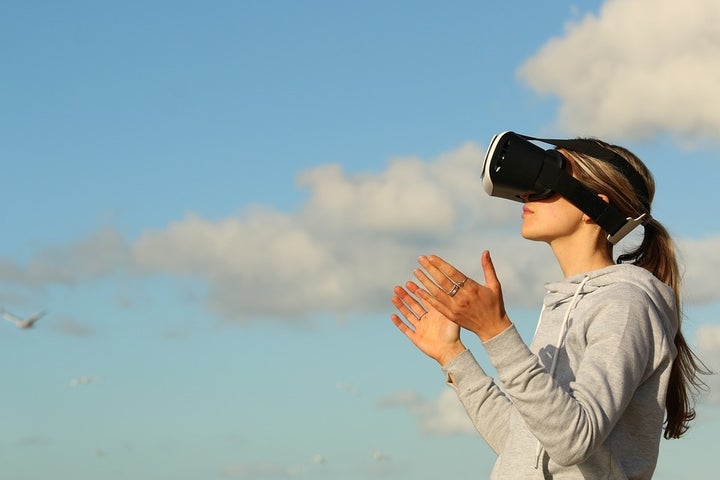 Despite being a relatively new technology, Virtual Reality (VR) is rapidly becoming more and more commonplace in our everyday lives. The incorporation of VR tech in gaming platforms including Sony Playstation and Microsoft Xbox, and the introduction of mass-market VR headset devices like the HTC Vibe and Oculus Rift have been instrumental to democratizing access to this new technology. Yet, it is the continued application of VR to non-gaming entertainment that may provide the technology with greatest exposure to mass markets.
As a whole, the VR market continues to experience significant growth. It is estimated that the total value of the VR market could reach $38 billion by 2026; an astounding number if you consider that in 2016 the market was valued at $1.8 billion. In terms of user growth and adoption, in 2016 the total number of global VR users was estimated to be 43 million; by 2018 this number is expected to reach 171 million. Helping spurr innovation, investors have also shown an appetite for the VR sector, with $3.5 billion of capital flowing into the sector in 2014-2015.
The potential of Virtual Reality to disrupt a broad-cross section of industries is often cited. A 2016 report by Goldman Sachs cites real estate, retail, and healthcare as three industries we can expect to be affected by the increased adoption of VR technology. Undoubtedly, the application of technologies that authentically replicate the physical world, create sensory experiences, and credibly simulate scenarios and experiences will impact how real estate is sold, how consumers make purchases, and how healthcare is administered. However, one could venture that no business is prime for more disruption than the entertainment industry.
While previous adopters may have had their first exposure to VR through gaming, it is likely that the next generation of users will first experience VR through non-gaming content. In 2016 alone, Facebook reported that users watched over one million hours of content through its collaboration with Samsung's Gear VR hardware. Even politics are being watched in VR; in 2016 individuals across 121 countries tuned in to CNN's VR screening of the first U.S. Democratic Party Debate of the U.S. Presidential election. Not to be left behind, major movie studios including Disney and Warner Bros. have begun to create branded VR content. Acknowledging the growing demand for VR entertainment, even major film festivals have begun to screen VR content. In April of this year, the Tribeca Film Festival, known for screening some of the most innovative, artistic, and cutting edge films in the industry awed visitors by showcasing the works of 29 Virtual Reality projects.
Recognizing the growing potential of VR entertainment and its increasing demand, film and technology innovators are teaming up to produce highly immersive, detailed, and complex experiences that push far beyond the limits of non-VR entertainment. One such project is Apex. Screened at this years Tribeca Film Festival, Apex is the product of a collaboration by California based virtual reality studio Wevr and Director Arjan van Meerten. Described as "a surrealistic and darkly beautiful vision of a fiery urban apocalypse," the viewer is plunged into a visually stunning alternate world unrivaled by any traditional entertainment medium.
I had the opportunity to interview Wevr co-founder and Executive Producer Anthony Batt and Director Arjan van Meerten to discuss their project and the future of Virtual Reality. Hope you enjoy!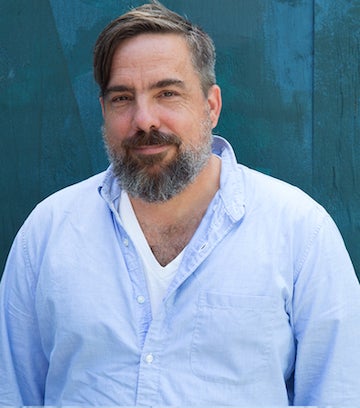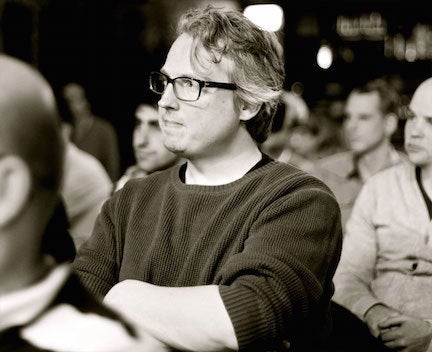 CG: Tell me about Apex. How did you conceive the project and what was the motivation behind it?
AVM: When I was 15, I went to a death metal concert, and I felt the aggression and the energy of being in the crowd as the band played. I loved feeling such strong emotions, even though they were overwhelming and a little scary at the time. I wanted to recreate this feeling in Apex. There is destruction, but there is also beauty in the atmosphere. -
AB: We were huge fans of Apex creator Arjan van Meerten after seeing his previous simulation Surge. He's not only a supremely talented visual artist, but he also composes the music, which makes him a unique figure in any medium and especially a new one like VR. We really just wanted to be a part of whatever he did next and help him realize his vision. The resulting experience is Apex. It's incredibly powerful, simultaneously beautiful and unsettling, highly immersive and unlike anything else you're going to experience. We are convinced that Arjan is one of creators pushing VR forward as an artform.
CG: Can you explain the process you went through to develop and ultimately complete the project?
AB: Arjan created Apex with House of Secrets. He did the visuals and soundtrack. It is his singular vision. While Wevr provided support and funding, we never interfered with his process. We believe when you give artists like Arjan room to explore, you get creative works that are both innovative and possess a strong point of view. It's a strategy that paid off completely with Apex.
CG: You had the opportunity to screen Apex at this year's Tribeca Film Festival. What was that like and how was the project received by audiences?
AB: This year's VR segment of Tribeca was absolutely stunning in terms of the content being exhibited. If there was ever any doubt that VR would be an important art form, that was completely annihilated by what we saw there this year. It was seriously inspiring. The Apex installation was packed from morning to night. We were able to watch first hand VR first timers, existing fans of Arjan and fellow creators came in and experienced Apex. With the exception of one young kid who found it all too intense, the responses were completely positive. People were in awe. We even had the honor of watching David Byrne of the Talking Heads dance around the room as he experienced Apex.
CG: Virtual Reality is a relatively new medium. How has it progressed and where do you see the medium going over the next decade?
AB: We are still in the early days for VR. Content creators are experimenting and creating visual language that will resonate for years to come. It's very similar to the early years of film which began as something of a novelty but quickly evolved into an hugely popular and important form of entertainment and storytelling. There is little doubt that this is the beginning of something profound and we're thrilled to be a part of it, whether that's producing and creating strong and innovative content, or helping people experience VR be it with our new network Transport or in out of home installations.
CG: Many VR users are introduced to the medium through gaming. Besides gaming, what role do you see VR playing in film, television, and art?
AB: Our VR experiences fall into all sorts of categories. We have produced music based content with artists like Reggie Watts and Run The Jewels and even Apex which is propelled by a soundtrack. We produced a meditation experience with Deepak Chopra and explored storytelling in a highly interactive new world with director Jon Favreau and there is much more on the way. We believe that VR has the capacity to expand into all genres of art. We enjoy partnering with talented creatives from all different backgrounds and mediums, be they famous or up-and-coming, and let them fully immerse themselves in the world of VR.
CG: You are based in LA and the Netherlands, respectively. How would you compare and contrast the adoption of VR in the United States versus Europe?
AB: We believe there are creative people and potential VR audiences all throughout the world. This is something that can connect us all.
AB: Just wait. This going to be amazing.
Related
Popular in the Community