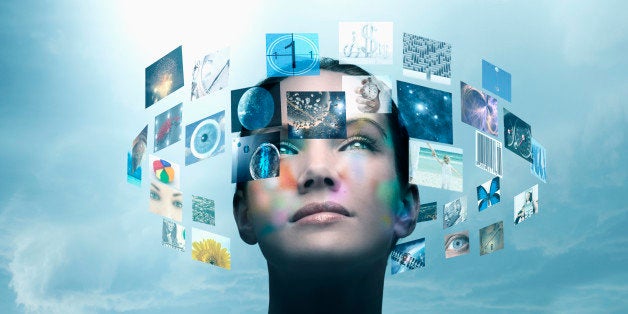 Virtual reality (VR) is one of modern day technology's most fascinating and innovative advancements. The prospect of using digital technology to authentically replicate the physical world and create sensory experiences for users has excitedly inspired some of the brightest minds in technology to turn a once-far fetched idea into actuality.
All of us have been exposed to some form of virtual reality. Earlier applications, including flight simulations and video game systems have helped to acquaint the general public with such technology. Undoubtedly, the use of virtual reality technology can transform the way humans adapt, interact, and react to new environments, situations, concepts, and each other. Future applications of VR can also be instrumental in helping to solve many of humanity's most complex problems and help us prepare for future challenges. If it can be done in real life, it can be done virtually. Such as in life, the possibilities are, in fact, endless.
Continued innovation and the expansion of new technologies is only possible thanks to the hard work of committed visionaries. One such visionary is Morris May, the CEO of Los Angeles based startup Specular Theory. Led by Hollywood veteran May, Specular Theory represents the next generation of virtual reality technology and entrepreneurship. Not only does Specular Theory push the boundaries of possibility, but just as importantly, they are helping to bring new developments in virtual reality technology into the purview of the general public.
Recently, I had the opportunity to interview Morris May to discuss, among other things, entrepreneurship, the future of virtual reality, and Specular Theory's fascinating work.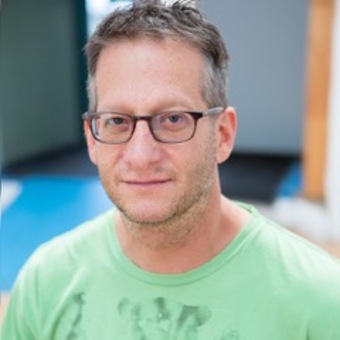 Specular Theory CEO Morris May
CG: You've had a long and storied career in the entertainment industry including having worked on over 30 Hollywood films, two of which won Academy Awards. What motivated you to launch a startup focused on virtual reality technology?
MM: If you look at film and cinema, the idea behind it has always been to forget who you are and become lost in another world. You can experience something else and be somewhere else. Virtual reality does that in a game-changing way. It truly is the next evolution of storytelling, and the future of entertainment in general. In virtual reality you feel like you really are on the battlefield, or a superhero. Virtual reality content is so much more immersive and so much more entertaining, I really had no interest in doing traditional flat 2D films anymore.
CG: In recent years, virtual reality has gone from being more than just a fantasy of the future to being a reality of the present. What is the current state of play and what role do you see VR playing in our lives over the next decade?
MM: I think that virtual reality is going to affect every aspect of what we do on a day-to-day basis at some point. If you look at any business, you can point to how virtual reality is going to affect that business. As far as consuming content and becoming immersed in experiences, it's more immersive and engaging.
Imagine training for surgery. You can feel what it's like to be in the room, to have the instrument panel arrive.
You can teleport to any time in time and space. You can travel the world without even travelling at all. You can visit places virtually to see what they're like and explore the world without leaving your couch.
Virtual reality is all about sharing content, sharing experiences. It really brings us together and lets us all share information.
CG: It has been said that your company aims to "democratize" access to a once exclusive and expensive technology. Could you elaborate on this concept of "democratization"?
MM: Specular Theory focuses on creating virtual reality that's immersive video content. That means it's accessible on smartphones and you can also watch it through YouTube 360 on a computer. The Samsung Gear is coming out with a new headset in November that will retail for $99. You can put any Samsung smartphone in it and watch VR experiences. They partnered with Oculus to create the technology.
CG: Where might we have seen your company's work?
MM: We recently partnered with Paramount Pictures and YouTube to create a virtual reality experience to tie in with the newest Terminator film, Terminator: Genisys. The experience is available on YouTube 360 as well as Google Cardboard.
Specular Theory created a VR experience for the World Surf League that goes on tour in Europe. You get to be a surfer and compete in the World Surf League competition, paddling out, catching waves and even wiping out. This experience was built for the Samsung Gear.
We also have an app for the new Samsung Gear VR headset that is still in the works.
CG: Los Angeles continues to attract many innovative companies, entrepreneurs, and startups. Given the intersection between your work and the entertainment industry it seems logical for you to be based out of "Silicon Beach." Overall, what is your take on the Silicon Beach startup ecosystem?
MM: We think it's incredible - it's the future. If you look at the reason that Silicon Valley started there, it's because it's where the chip manufacturers went. Here in LA we focus on entertainment. For example, Snapchat is one of the biggest tech companies in Silicon Beach and they deal with content. Content is a driving force of entertainment.
The name Silicon Beach is clever. But it could even switch away from Silicon Valley, because Silicon Beach is not based on silicon. The really neat companies in Los Angeles are really more about connecting people through entertainment.
Since Specular Theory is a content creation company, having access to the talent pool here in Los Angeles is absolutely essential and a major advantage of being located in Silicon Beach.
CG: Your company is at the cutting edge of a very exciting and relatively new technology. Do you have any advice or words of wisdom for aspiring entrepreneurs and innovators?

MM: I think that in order to be really successful, you have to really trust your instincts and feelings and believe in what you're doing. You have to have a passion for what you're doing, because your competition really loves what they're doing and they're working just as hard as you are. In order for things to line up, you have to have the right timing in the market and the right technology, definitely. But you also have to have the passion, and the skill set to execute that passion. That driving passion is what Specular Theory has for virtual reality.
Related
Popular in the Community