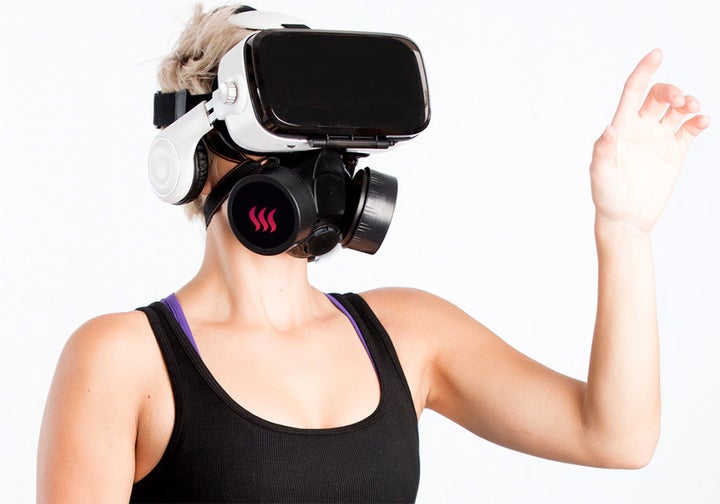 Think porn already stinks? It's just got a lot bit smellier thanks to the miracle of virtual reality.
Adult entertainment company CamSoda is introducing a gas mask designed to enhance its online sex shows by allowing users to smell scents chosen by the performers.
People who purchase its "OhRoma" technology will get the mask as well two canisters that fit into it. With the help of an app, the mask pairs with Bluetooth on a user's smartphone.
Users can then watch a cam performer in virtual reality and experience the odors they've chosen from their own personal "scent profile."
That can include everything from perfume odors to ocean smells to body odor and even the scent of sex organs.
CamSoda president Daron Lundeen believes odor-oriented porn is the next step to making virtual reality more real than ever.
"We're trying to touch on every possible way to make VR more than just visual," Lundeen told HuffPost.
Currently, a successful cam model can make between $75 to $100 for a 30-minute show, according to the company. Lundeen predicts using the "OhRoma" technology could add an additional 25 percent to those earnings.
Florida-based cam performer Victoria Ryan thinks "nose porn" is an idea whose time has come.
"There are a lot of guys who watch my shows who tell me, 'God, I wish I could smell you,'" she told HuffPost. "And some will drop $50 just to buy my panties."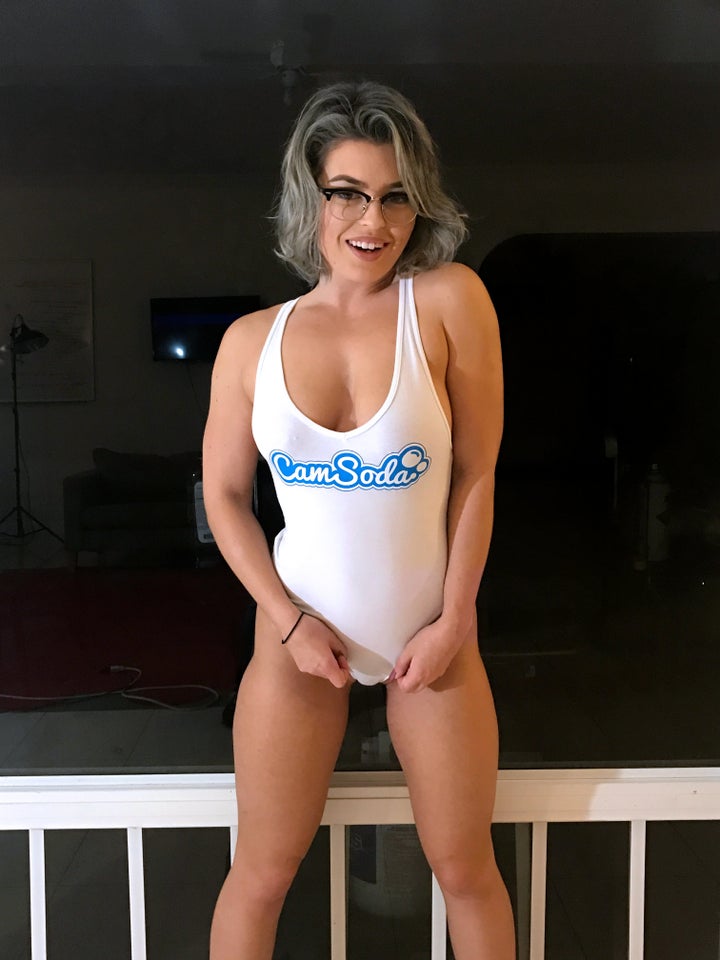 Ryan, 22, took great time and care preparing her smell profile based on a wide array of scent options.
"I wanted to incorporate something that smelled as close to me as possible," she said. "I do a lot of beach and pool shows so I wanted to have the smell of salt water, sunscreen, maybe a chlorine smell or coconut tanning oil."
She also looked for smells that matched her own body odor.
"I sort of wanted a fruity musky scent that would blend with a flowery perfume," she said. "I imagine I will want to change that smell when I hit MILF status."
Lundeen says different performers will use different scents for different shows. For instance, a woman dressing up like a horny housewife might want to incorporate the smell of baking bread into a show.
"The models will figure out what works and what doesn't," he said, quickly emphasizing that odors of urine and feces won't be available.
Chicago-based smell researcher Dr. Alan Hirsch hasn't examined the mask or the smells, but recommends performers familiarize themselves with odors known to increase sexual arousal before they create their smell profile.
"A lavender/pumpkin scent is the one that gets men most aroused, followed by a combination of donuts and black licorice," Hirsch told HuffPost. "Some odors enhance empathy such as eucalyptus, menthol or camphor. A performer might want to use these to arouse sympathy."
Lundeen started taking pre-orders for the OhRoma mask on Wednesday at the Adult Entertainment Expo, a four-day porn convention held annually in Las Vegas.
He expects the sensory masks will be available in three months at an estimated price of $59.99. The smell canisters are designed to last between three to six months. Replacement canisters should sell for around $29.99.
However, some VR experts think the idea doesn't pass the smell test.
Trends expert Daniel Levine predicts that OhRoma will join the long list of ill-fated attempts to bring smell to multi-media experiences that have never caught on with the public. The most infamous of those was Smell-O-Vision, which released odor during film screenings of the 1960 film "Scent of Mystery."
"When you think about it, faithfully replicating smell is not the killer app for the adult film industry," Levine told HuffPost. "That 'honor' goes to the sense of touch. The rise of of robotics and artificial intelligence is really the trend to watch."
Support HuffPost
The Stakes Have Never Been Higher
Related
Before You Go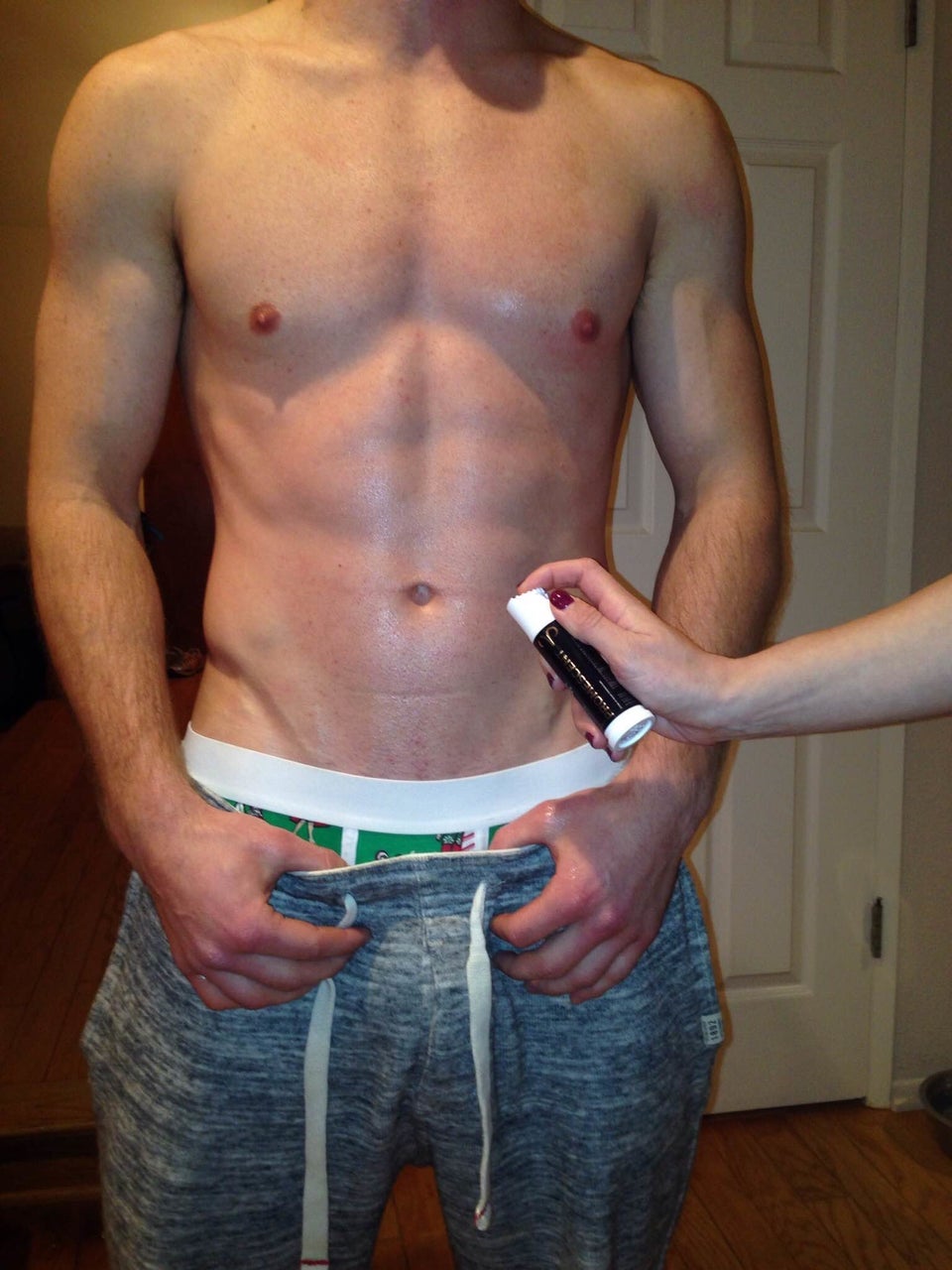 Really Really Intense Sex Toys (NSFW)
Popular in the Community