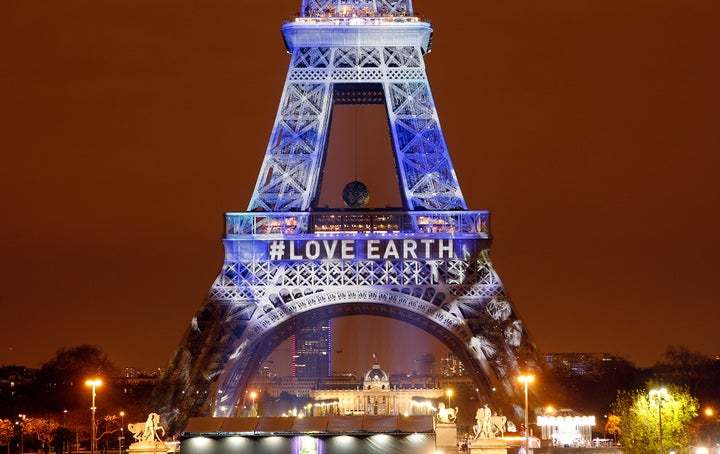 Belgian-Tunisian artist Naziha Mestaoui transformed the Eiffel Tower into a virtual forest for the 2015 United Nations Climate Change Conference (COP 21).
The project, dubbed One Heart One Tree, projected "virtual forests onto the Eiffel Tower in order to encourage the reforestation of the planet," Mestaoui told HuffPost Tunisia.
The interactive digital installation turned the Eiffel Tower green from Nov. 29 to Dec. 3. Participants around the globe downloaded the One Heart One Tree app, which could detect their heartbeats and used them to create the flora projected onto the Paris landmark. Also projected on the tower were the names of the app users, along with personal messages they wrote. 
There is no conflict between nature and technology; quite the opposite, they can go hand in hand.

Naziha Mestaoui
But the initiative doesn't end with the simple virtual projection. With a charitable donation, users could pick a location to plant actual trees -- in Australia, Brazil, Senegal, India, France, Peru or the Ivory Coast. They will be able to follow their tree's growth for three years, thanks to the app.
"So far, we've counted 52,000 trees that are going to be planted," Mestaoui said. This has significantly surpassed the artist's exceptions; she had hoped to plant at least 180 trees, to cancel out the carbon footprint left by the large-scale digital installation.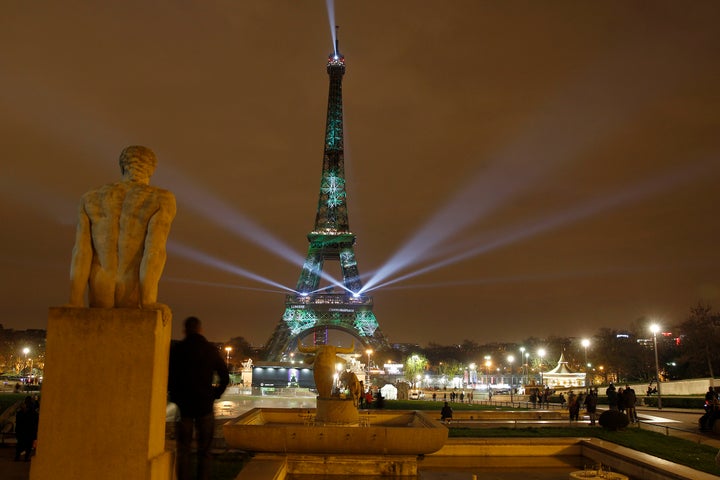 The artist's objective is "using technology to reconnect with nature," she said.
This marriage of technology and nature is a way for the artist to help us understand that contrary to "preconceived notions that would prefer environmentalists to be anti-technology, there is no conflict between nature and technology; quite the opposite, they can go hand in hand," she explained.
"It's up to us to build bridges to connect the different sectors," Mestaoui said. "Art serves above all to connect, to show us the world, to stimulate the imagination, and to expand the realm of what's possible."
The planet's future is at the center of the COP 21 debates, but for Mestaoui, beyond political decisions, it's social decisions that can bring about change. "We are creating the future that we're heading toward, the future that we want," the artist said.
 This story originally appeared on HuffPost Tunisia and has been translated into English. 
Calling all HuffPost superfans!
Sign up for membership to become a founding member and help shape HuffPost's next chapter