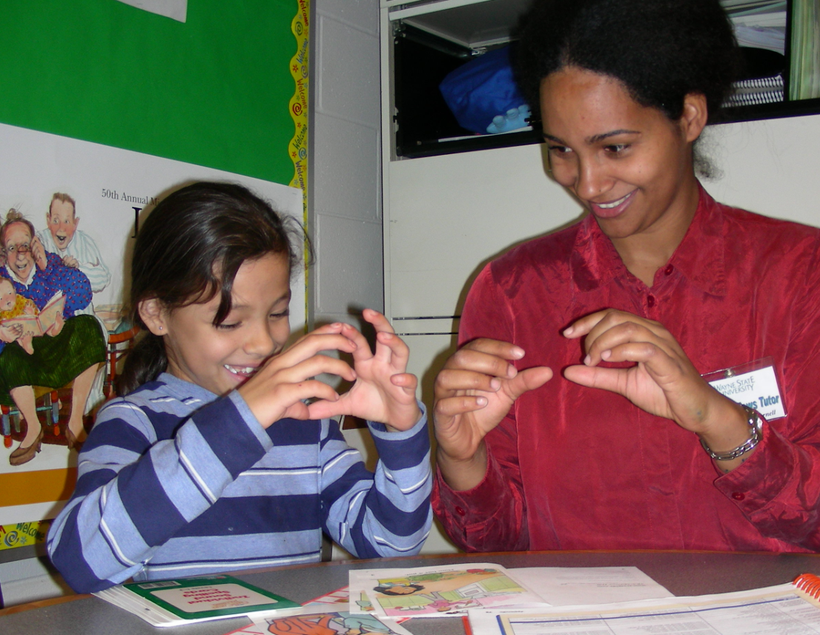 In 1984 educational researcher Benjamin Bloom developed a model for dramatically enhancing student learning.  In this model, students who received one-on-one tutoring dramatically out-performed students in traditional classrooms.  He wrote:
"Using the standard deviation (sigma) of the control class, which was taught under conventional conditions, it was found that the average student under tutoring was about two standard deviations above the average of the control class. Put another way, the average tutored student outperformed 98 percent of the students in the control class."
When combined with his "Mastery" component in which students demonstrated mastery of subject matter before moving forward, the results were even more impressive.
However, he readily admitted that his tutoring model could not be scaled and therefore his research has not received the attention it deserves.
I only recently discovered Bloom's research in my development of a Virtual Volunteers for Education initiative, attempting to create programs to enable the world to attain Goal #4 of the Sustainable Development Goals—universal access to a free, public and quality education worldwide.
Using technologies that were not available in the 1980s, it is now possible to utilize the expertise of educators globally to achieve Goal #4, meeting individual and personalized learning needs of young people (and persons of all ages) with a teaching/learning methodology that has been demonstrated to be most effective.
We have the opportunity to help meet Goal #4's two key components—providing universal education and ensuring that it is of the highest quality. We have seen that simply getting large numbers of young people into classrooms, while a positive development, often does not result in quality due to large class size, lack of teacher professional development, absence of pre-school education, inferior or outdated educational materials, students not speaking the language on instruction because of families migrating or resettling as refugees, etc.
Through a Virtual Volunteers for Education program, we can link current, retired and future teachers, as well as skilled and trained individuals with expertise in a variety of curriculum subject areas with individual young people to provide personalized learning on a scale impossible in the 1980s.
Using the global education human resources of such networks as iEARN (International Education and Resource Network), ITEN (Inter-American Teacher Education Network), GTEI (Global Teacher Education, Inc.), etc, volunteers can be mobilized and trained to provide tutorial services. Further, the Invictus Institute has created a proof-of-concept pilot that demonstrates the power of technology-assisted tutoring.
I can anticipate naysayers' questions, which would undoubtedly start with:
1) Why would educators, who are already overworked and underpaid globally, volunteer additional time to tutor young people around the world? To address this good question, we implemented a global survey of educators in the above networks, with responses from 28 countries. The response was overwhelmingly positive with over 90% of educators expressing a willingness to volunteer up to 5-20 hours a week for as many as three to six months. They offered experience and expertise in basic reading, writing, and math, as well as in critical thinking and natural sciences. Indeed, 95% could not identify a subject area that could not be taught virtually through a tutorial process.
2) What about young people without access to connective technologies? This is a very valid question. My response would be to acknowledge this as a challenge, and start with young people in over-crowded classrooms in lesser-developed countries who have some form of access (school e-mail, connected community center, library, mobile phone, etc). In iEARN, for example, most participating connected schools are in lesser developed countries and iEARN teachers in the survey offered to identify young people in their communities who could benefit from personalized educational tutoring.
3) How would educators be vetted and trained to ensure that the personalized learning would be effective and of high quality? Clearly, virtual tutoring one-on-one is very different than traditional instruction in a class of 20-30 students. But, Bloom and others have developed Mastery techniques involving a "feedback-corrective process" that results in significantly enhanced learning outcomes when used with one-on-one tutoring.
I am not suggesting that a Virtual Volunteers for Education initiative would only involve tutoring young people. A pilot project would identify young people whose lagging classroom performance due to the factors mentioned earlier could be supplemented with tutoring to ensure students master the subjects.
We are looking for potential partners to assist with technology platforms, training in tutoring methodologies, and assessment of student learning.
In a world and time in which we can scan the globe to find a radio station to listen to live (http://radio.garden) and for free, it is time that young people should be able to find personalized tutoring in a specific subject and language that can help enable her/him to achieve her/his full potential—and meet the ambitious SDG Goal #4—universal access to a free, public and quality education.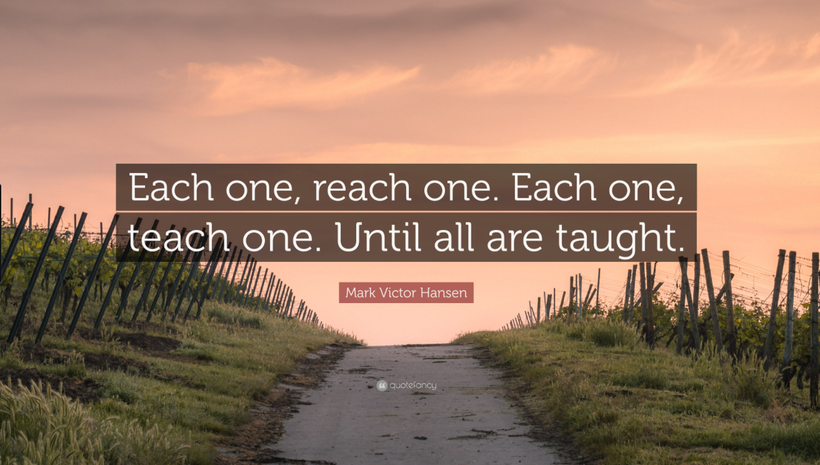 REAL LIFE. REAL NEWS. REAL VOICES.
Help us tell more of the stories that matter from voices that too often remain unheard.
This post was published on the now-closed HuffPost Contributor platform. Contributors control their own work and posted freely to our site. If you need to flag this entry as abusive,
send us an email
.