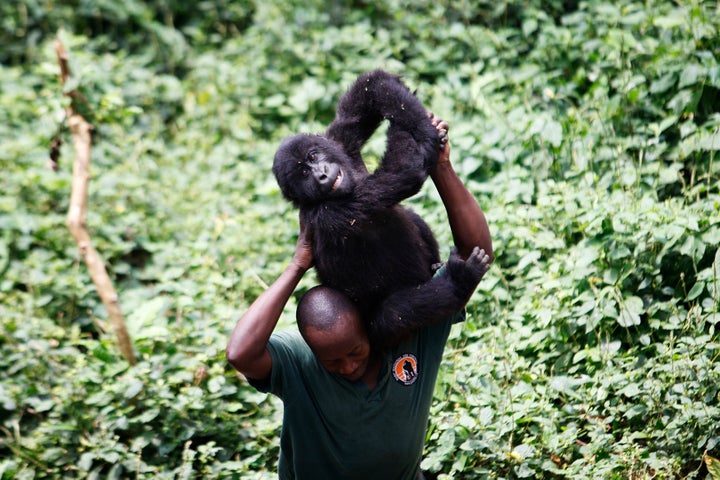 Virunga National Park, a gem of the African wilderness home to many of the last mountain gorillas, has closed its gates to visitors for the rest of the year due to the worst spate of violence in years, the park said earlier this month.
"It is abundantly clear that the Virunga region is deeply affected by insecurity and that this will remain the case for some time," the park's warden, Emmanuel de Merode, wrote in a statement to visitors on June 2. "For Virunga to be safely visited, much more robust measures are needed than in the past. This will require a very significant investment, and makes it impossible for us to re-open tourism this year."
The decision comes after 25-year-old Virunga ranger Rachel Masika Baraka last month was murdered defending two British tourists on a trip through the park. The pair was kidnapped, as was their driver, although they were released two days later.
Virunga, located in Democratic Republic of Congo, is the oldest national park in Africa. It has been plagued with violence for years and it is among the most dangerous postings for wildlife rangers in the world. At least 170 officials have been killed in the region in the past two decades and in April, six Virunga park workers were killed in a militant attack that officials said was the deadliest in recent history.
But violent conflicts have skyrocketed this year even as tourism has increased, bringing more revenue to the economy. De Merode, who was shot himself by unknown attackers in 2014, told National Geographic 16 employees have been killed this year alone, making this year the worst it's been in a decade.
"This has been a profoundly difficult decision for me, and carries with it enormous disappointment for all of those, including yourselves, that invested such hope in the extraordinary impact that tourism was having on people's lives around Virunga," de Merode wrote in his letter. "It also represents an enormous financial strain for the park, but we are convinced that it is the only responsible decision that we can make under the current circumstances."
Tour operators have already begun to worry about the closure. Several told The New York Times that visitors paying about $400 a day to see gorillas have asked for refunds.
Despite the ongoing violence, conservation efforts have helped the imperiled populations recover. In June, a new survey announced the number of mountain gorillas had risen above 1,000, a 25 percent increase since 2010.
REAL LIFE. REAL NEWS. REAL VOICES.
Help us tell more of the stories that matter from voices that too often remain unheard.