An outbreak of food poisoning tied to a Chipotle near Boston College is the result of norovirus, the most common cause of gastrointestinal illness, Boston health officials confirmed Wednesday.
Some 141 Boston College students have reported symptoms associated with the highly contagious virus since Sunday night, a college spokesman said Thursday.
All but 12 of them had eaten at the Chipotle in Cleveland Circle near Boston College's main campus shortly before falling ill.
The university is still awaiting test results determining whether the ill students were exposed to the bacteria E. coli as well.
"We offer our sincerest apologies to people who were impacted by this incident," Chipotle Mexican Grill spokesman Chris Arnold said in a statement Wednesday. Arnold said that the Chipotle location in question had been closed since Monday and would likely remain shuttered for another few days as the restaurant tests its employees for the virus.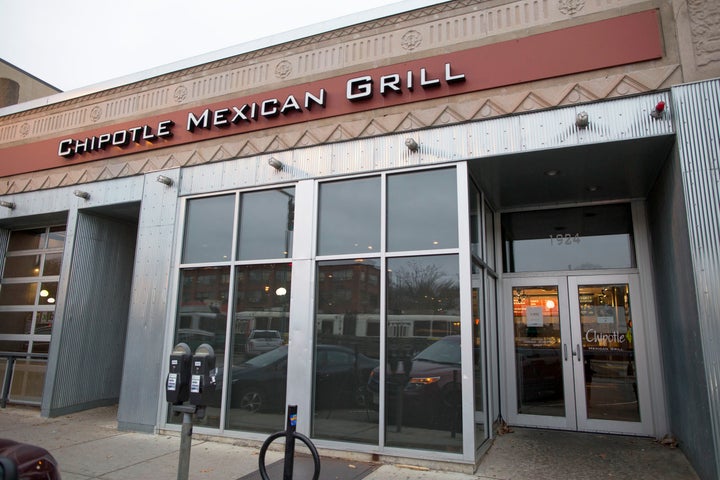 Norovirus is responsible for an average of 19 to 21 million cases of gastrointestinal inflammation a year in the United States, according to the CDC. The virus is transmitted either through food, surfaces or people contaminated with the virus.
The worst symptoms associated with norovirus, which include acute nausea, vomiting and diarrhea, usually pass within a day or two.
There is no vaccine for norovirus and -- because it is a virus -- antibiotics have no effect on it. The CDC recommends that people with norovirus drink a lot of fluids.
Dr. Thomas Nary, director of health services at Boston College, sent an e-mail letter on Wednesday to students, faculty, staff and parents with detailed instructions for students affected by norovirus, advising them to stay hydrated and "avoid public spaces." He said the university would be taking special measures to heighten hygiene standards on campus as well.
Dr. Thomas Nary, director of health services at Boston College, emailed students, faculty, staff and parents Wednesday with detailed instructions advising students affected by norovirus to stay hydrated and "avoid public spaces." He said the university had "redoubled" cleaning efforts in common areas as well.
Final exams will continue as planned from Dec. 12 to 19, but students should ask their professors if they need "accommodation" due to the illness, Nary wrote.
This article has been updated to reflect the number of students ill as of Thursday.
PHOTO GALLERY
6 Things You Didn't Know about Chipotle
REAL LIFE. REAL NEWS. REAL VOICES.
Help us tell more of the stories that matter from voices that too often remain unheard.