WASHINGTON - Vishnu B. Pandit, 61, wasn't just an engineer and suburban family man, says M. Nuns Jain, a friend from their days at a Calcutta university. He was a "pioneer."

Pandit had immigrated to the United States from Mumbai in the mid 1970s. Once he arrived, he quickly earned a second undergraduate degree in marine engineering, from the University of Michigan, and then a master's.
He had led the way and soon cajoled Jain to join him in the U.S. "He persuaded me to come to the States," Jain said. "He was a pioneer. I followed him … I wasn't too keen on it. He talked me into it."
Jain says Pandit believed in the U.S. and its principles, including the importance of government service. On Monday morning, Pandit was fatally shot in the head at the Washington Navy Yard, where he had toiled away for roughly 30 years as an engineer. The massacre left 13 people dead, including the alleged shooter.
"He definitely lived the American Dream and achieved it," Jain said, standing outside Pandit's home. "It's disheartening that the one flaw in the American system is the uncontrollable proliferation of guns."
Up until the tragic events of Monday morning, Pandit had lived that dream raising two boys with his wife. He lived long enough to see the birth of a granddaughter and to watch his sons gain footholds in their own careers. Pandit's son Kapil described his father in an email as a "kind and gentle man."
After studying in Michigan and finding work in Metairie, a New Orleans suburb, Pandit eventually settled in a leafy section of North Potomac, a well-to-do part of Maryland about 30 miles outside of Washington, D.C. His neighborhood is so quiet and peaceful that on Tuesday morning, deer could be seen roaming its streets and driveways without fear.
Neighbors regularly saw Pandit, who was also known as "Kisan," walking his beloved golden retriever, Bailey. Olga Galperina, who lives next door, said she'd see the two "every morning." A few days ago, Pandit had knocked on her door to tell her that some of her ripe tomatoes had crossed over the fence separating their property. This wasn't to complain. She said Pandit was afraid she hadn't noticed the tomatoes and he wanted to make sure she picked them before they spoiled. "He could have ignored it, let them rot," she told HuffPost. "It's a silly example. He was human to me."
Pandit had grown up in Mumbai on the shores of the Indian Ocean. Jain was sure that's what sparked his friend's interest in the sea. In his career with the U.S. Navy, Pandit's "passion was trying to making things work better," improve technologies and make equipment run more efficiently on board the vessels, Jain said. "Kisan loved the Navy."
After Jain arrived in the U.S., Pandit helped him find engineering work and even let him stay in his home for a few months while he got settled in. Jain now works in Norfolk, Va., for the Department of Transportation's Maritime Administration. On Monday morning, he heard from colleagues that there had been a shooting. He immediately thought of Pandit.
Jain said he tried to call Pandit, but by then he had already been rushed to George Washington University Hospital. A minute after he arrived, at about 9:00 a.m., he was pronounced dead. Before noon, Pandit's wife broke the tragic news to Jain, who drove up from Norfolk to be with Pandit's family on Monday.
"As you can imagine, they are devastated," he said. "It's very difficult to comprehend."
Before You Go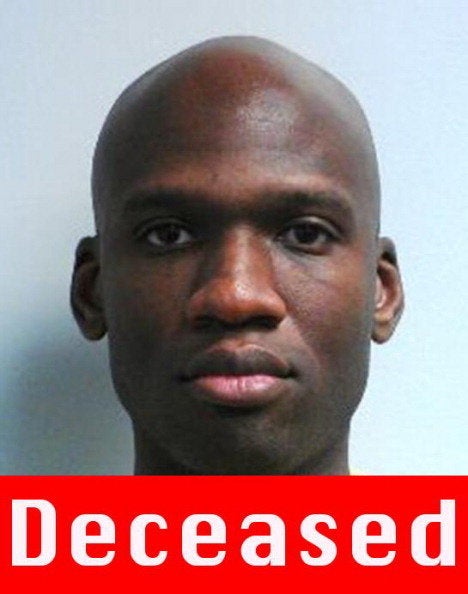 Navy Yard Shooting
Popular in the Community