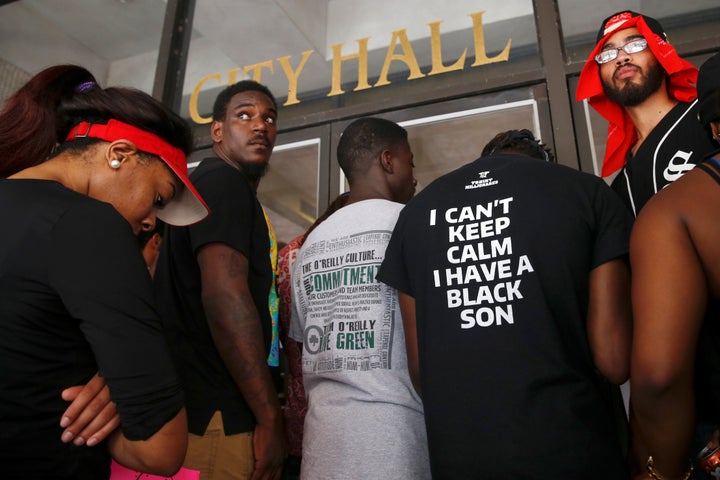 WASHINGTON ― A collective of over 50 black activist organizations released a detailed policy platform on Monday outlining a plan to "advance black liberation" that includes education reform, reparations and abolition of the death penalty.
"A Vision for Black Lives" follows in the footsteps of Campaign Zero, a separate platform released last year that focuses on police violence, though policing is not its only concern. It also takes the proposed reforms a step further than the racial and criminal justice sections of the 2016 Democratic platform, by offering more detailed suggestions for tackling systemic racism based on discussions with black activists and community members.
"Our grievances and solutions extend beyond the police killing of our people; state violence includes failing schools that criminalize our children, dwindling earning opportunities, wars on our trans and queer family that deny them of their humanity, and so much more," Montague Simmons of the Organization for Black Struggle and the Movement for Black Lives (M4BL) Policy Table said in a statement. "That's why we united, with a renewed energy and purpose, to put forth a shared vision of the world we want to live in."
Groups collaborating on this initiative include the Alliance for Educational Justice, Baltimore Bloc, the Black Lives Matter Network, Black Women's Blueprint, Black Youth Project 100, BlackBird, the Center for Media Justice, the Dream Defenders and the Philadelphia Student Union ― to name a few.
The policy demands include ending the war on black lives, providing reparations, stripping institutions that criminalize black people, investing in education and health reform, fostering economic agency, allowing communities to have control over policies that impact black people and making black political power a reality.
Policy recommendations proposed by the collective include demilitarizing police forces, ending the money bail system and deportations, unionizing efforts for domestic and farm workers, decriminalizing sex work and immediately releasing people convicted for minor drug offenses. It also voices a desire for Congress to pass HR 40, a bill by Rep. John Conyers (D-Mich.) that calls for in-depth research into the financial impact of African enslavement and the wrongdoings of the Jim Crow era.
"We recognize that not all of our collective needs and visions can be translated into policy," M. Adams, co-executive director of Freedom Inc. and member of the M4BL Policy Table Leadership Team, said in a statement, "but we understand that policy change is one of many tactics necessary to move us towards the world we envision, a world where freedom and justice is the reality."
The M4BL invites individuals or organizations to join the movement. You can also find detailed — and downloadable — material covering its policy demands on its site.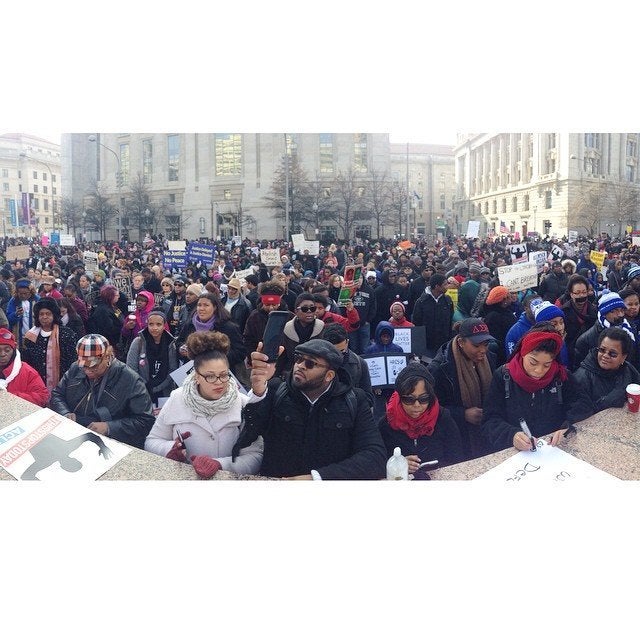 Powerful Black Lives Matter March In Washington
Popular in the Community