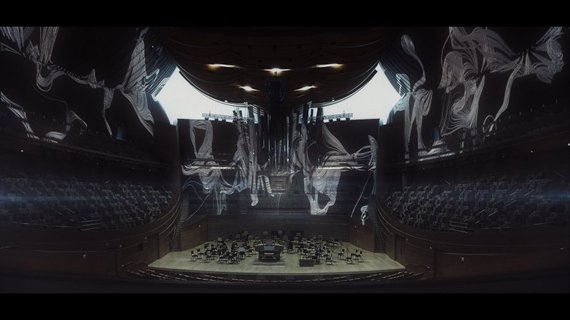 Amériques | The Los Angeles Philharmonic launches in/SIGHT, a groundbreaking multimedia series, with Edgard Varèse's Amériques led by Esa-Pekka Salonen, with video installation by Refik Anadol.
in/SIGHT is the LA Phil's new series of concerts with video -- a program that embodies the vision of the New World as a place of unlimited artistic freedom. You'll hear Bernard Herrmann's Suite from Psycho, Kurt Weill songs sung by Susan Graham, Esa-Pekka Salonen's own Foreign Bodies and Edgard Varèse's Amériques, accompanied by hall-filling visuals newly created by gifted Turkish-born media artist Refik Anadol.
Anadol's site-specific architectural video installation was developed to illuminate and enhance the Varèse composition and to activate the architecture of Walt Disney Concert Hall. The dynamic visual program created by Anadol uses custom-built algorithmic sound analysis to listen and respond to the music in real time, using architecture as a canvas and light as a material. Additionally, the movements of Salonen, as he conducts, will be captured by next generation Microsoft Kinect hardware and 3-D depth camera analysis to inform the visuals displayed. The result is a powerful and immersive experience for the audience that will engage their visual and auditory senses.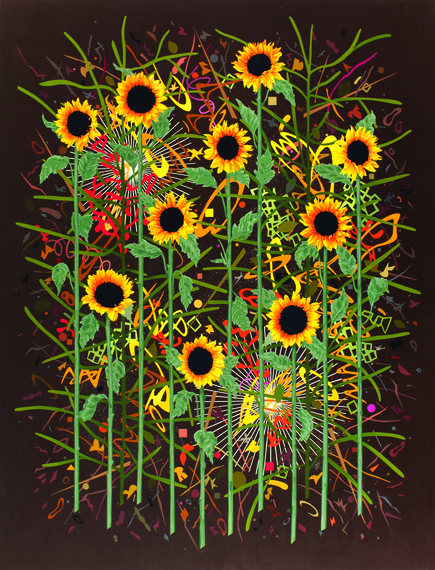 Roland Reiss: Retrospective | This retrospective highlights a career of continual self-reinvention that has led to a groundbreaking body of work. Roland Reiss has a long and influential history in the L.A. and Southern California art scene. Reiss' early work owed a lot to Abstract Expressionism, but he brought new plastic materials popular during the 60s in L.A. into the work featured in this exhibit.
At the apex of his career, Reiss felt "I have no more stories to tell." As critics and curators declared painting dead, he had already started investigating hundreds of studies for painting. His intent was to "take painting beyond where it has been," believing it is impossible to deplete the possibilities of any medium. What seems like the product of gestural spontaneity are actually extensively rehearsed moves. He describes his work as "energy fields and spaces in which forms are operative and you can interact with visually." Also included in the show will be his latest series of Floral Paintings which explore time of day, and realism versus flat graphic shapes.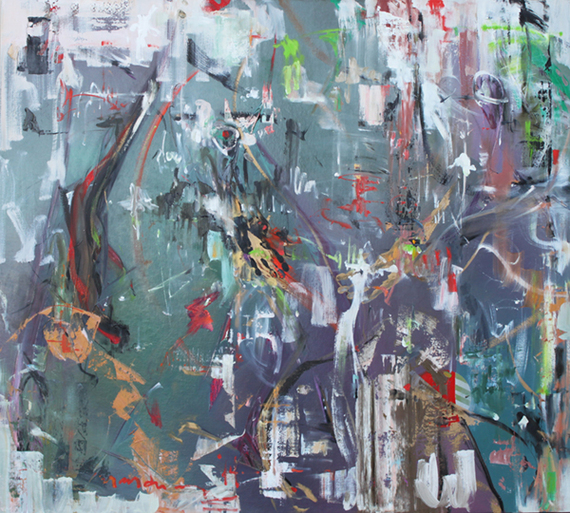 Dina Herrmann: Getting To The Other Side | Getting to the Other Side is a personal metamorphosis. Rooted in the loss of her beloved father and mentor, famed illustrator Robert Hermann, this new collection is an explosion, an authentic, raw, fearless journey of creative self discovery, revealing a unique artistic voice that emerges like the Phoenix from the ashes.
Due to a series of personal changes, including the death of her father, Dina packed up and left her East Coast life behind. She arrived in Downtown Los Angeles with nothing, a clean slate. The move to DTLA created a seismic shift in the artist's world and she hit the ground running. The edgy urban energy of Downtown immediately surfaced in her work. It broke through her soft lines and rounded forms, demanding expression through bold brushwork, sharp angles and grid-like geometrics. Intense, impassioned gestures reflect the burst of energy and renewed life force now surging through her veins.
The new paintings bring to mind gestures of Action Painting, reminiscent of de Kooning and Gerhard Richter. Pivotal also is the predominance of the color white, woven throughout all of the new works, transitioning color and line. "The white represents space", says the artist "I couldn't breathe. I felt suffocated by my former density of color".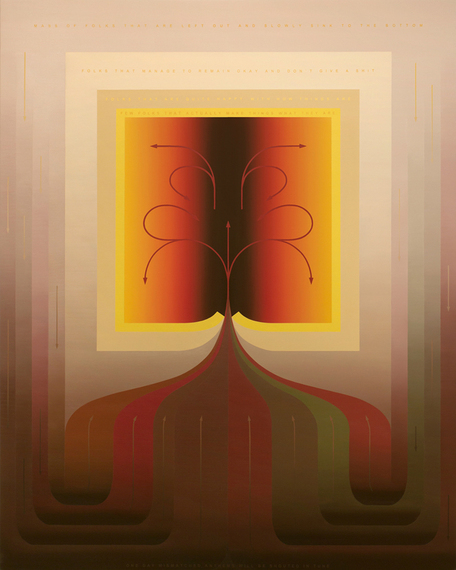 Nicholas Grenier: One Day Mismatched Anthems Will Be Shouted in Tune | One Day Mismatched Anthems Will Be Shouted in Tune relays the cruel optimism of political ideals and proposals. On one hand, we rely upon systems to protect the legitimacy of living life, and on the other hand, these systems continually fail us -- proving to be antagonistic and serving their own idealized representation rather than their subjects.
Grenier's paintings propose a dialectical tension between the perceptual and the didactic as visual and verbal signs are deployed into complex forms of abstraction and representation. Based on the interaction between concept, language, color and form, these systems evoke conflicting ideologies, changes in the social order and issues of inclusion and exclusion. Arrows and other representational minutiae of bureaucracy function as signifiers for the strategic planning models of corporate and government enterprise, while the use of text creates an indexical relation to specific ideas and concepts outside the painting -- yet the meaning of these words remains relative to the colors and shapes which they are attached.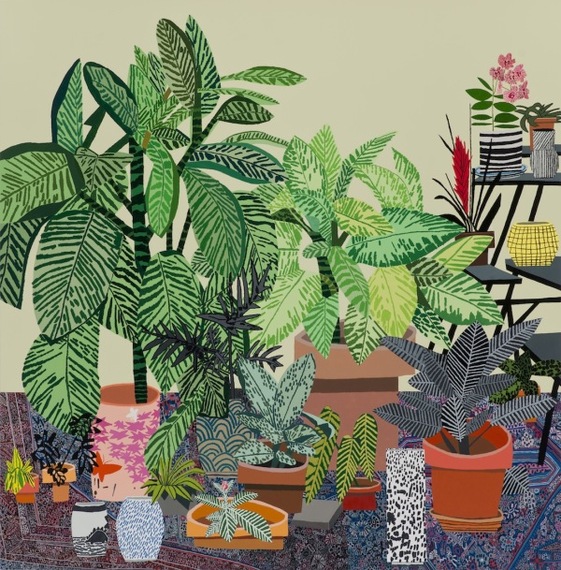 Jonas Wood | Extending across three exhibition spaces at the gallery's new building, this is Wood's most expansive and diverse show to date. Each room will focus on a genre within his painting practice: plants, sports cards and portraits. Also featured will be a salon-style installation of works on paper, dating from 2007 to the present, closely related to the paintings on view.
Among the paintings, Wood will debut a new series of large-scale pictures of solitary plants in painted pots. Referred to as "landscape pots", each image pairs a "clipping" -- a plant form isolated from a preceding work by Wood -- with a vessel shape that is, itself, a painted view -- a cityscape, park or jungle-like foliage. Compositing images of objects, perspectival spaces and external surfaces, as well as textures, scales and temporalities, the pots exemplify Wood's montage-based practice, and its evocation of nostalgia and the uncanny.
Calling all HuffPost superfans!
Sign up for membership to become a founding member and help shape HuffPost's next chapter