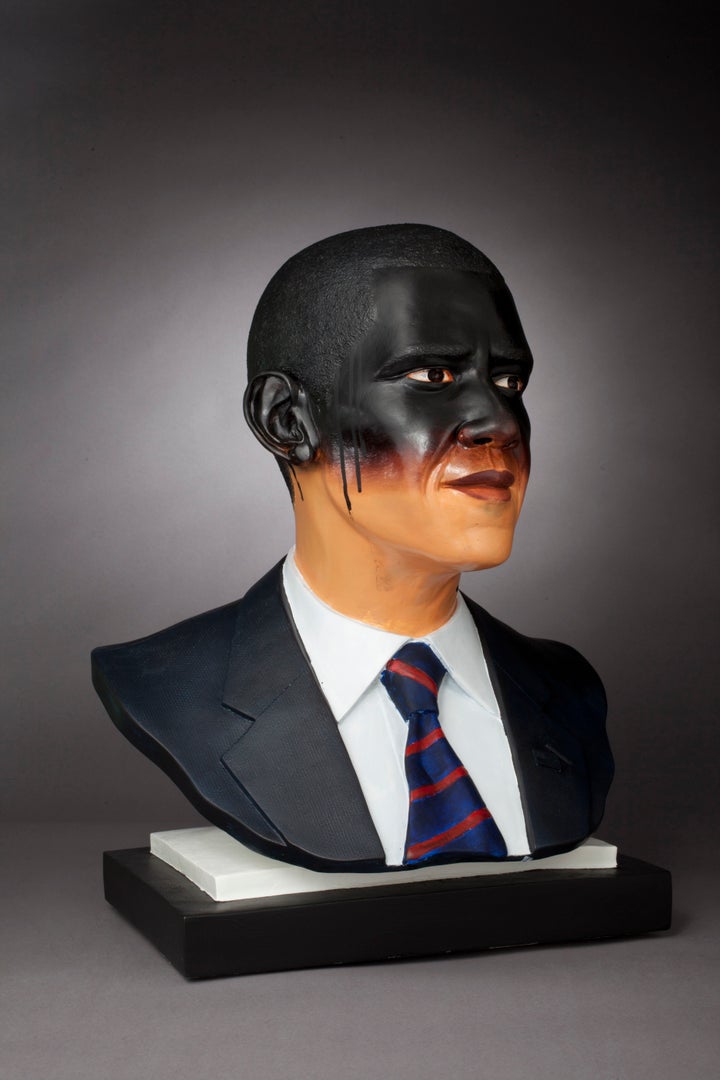 Though they started out blank, the 44 busts of President Barack Obama in the gallery of a Detroit museum are now a wild array of color, pattern and style.
"Visions of our 44th President," a show at Detroit's Charles H Wright Museum of African American History, represents a cross-section of contemporary art with 44 African-American artists from across the country, including several from Detroit. But while they work in a range of media and styles, the artists -- Faith Ringold, Allie McGhee, Mildred Howard, Tyree Guyton, Hebru Brantley and many more -- all had the same canvas. It's a blank bust of the president, modeled after an original by Matthew Gonzales, an artist included in the exhibition.
"I was very impressed with the way some artists that don't usually work in three dimensions have managed to somehow alter their practice to accommodate this bust," said guest curator Ashley Whitfield. "They really came alive in a way that was almost kind of eerie … all of a sudden I'm sitting in this space ... surrounded by 44 busts of President Obama."
(SCROLL DOWN FOR PHOTOS)

Whitfield said the exhibition was not meant to be political, and it was actually supposed to go up earlier but was pushed to election season after several delays.
"This exhibition is about marking a moment in history and not about supporting a campaign," she said. "What makes it possible for there to be an African-American president … something that was at one point was completely unimaginable is now happening."
But those who walk into the Wright's exhibition and are confronted by a six-foot-tall reproduction of Obama's birth certificate might have trouble disassociating the exhibit from the presidential race.
"The birther attack is also part of this historical moment," Whitfield said. "Being the first African-American president has not come without questions and criticisms that go beyond what some of our presidents have experienced."
Whitfield said she saw the birth certificate as a way to show a portrait of an individual in an exhibit where she purposely excluded images of Obama as a political figure.
"Museum are great at historicizing moments, but here we're able to be both part of this moment and reflect on it at the same time," she said. "Contemporary art … creates a platform for discussion, debate, disagreement, excitement, disgust and everything else that comes out."
Artists have taken on Obama's likeness before. Shepard Fairey's "HOPE" poster became a ubiquitous image for the 2008 campaign, a work that has ended up giving the artist some trouble -- he was recently sentenced to two years of probation in a legal battle with the Associated Press, who owned the rights to the photograph he used as inspiration for the work.
On the other side of the political spectrum, conservative Jon McNaughton is asking six figures for his anti-Obama paintings, one of which he sold to Fox News host Sean Hannity, according to BuzzFeed.
Below, see images of the artists' interpretations of President Obama.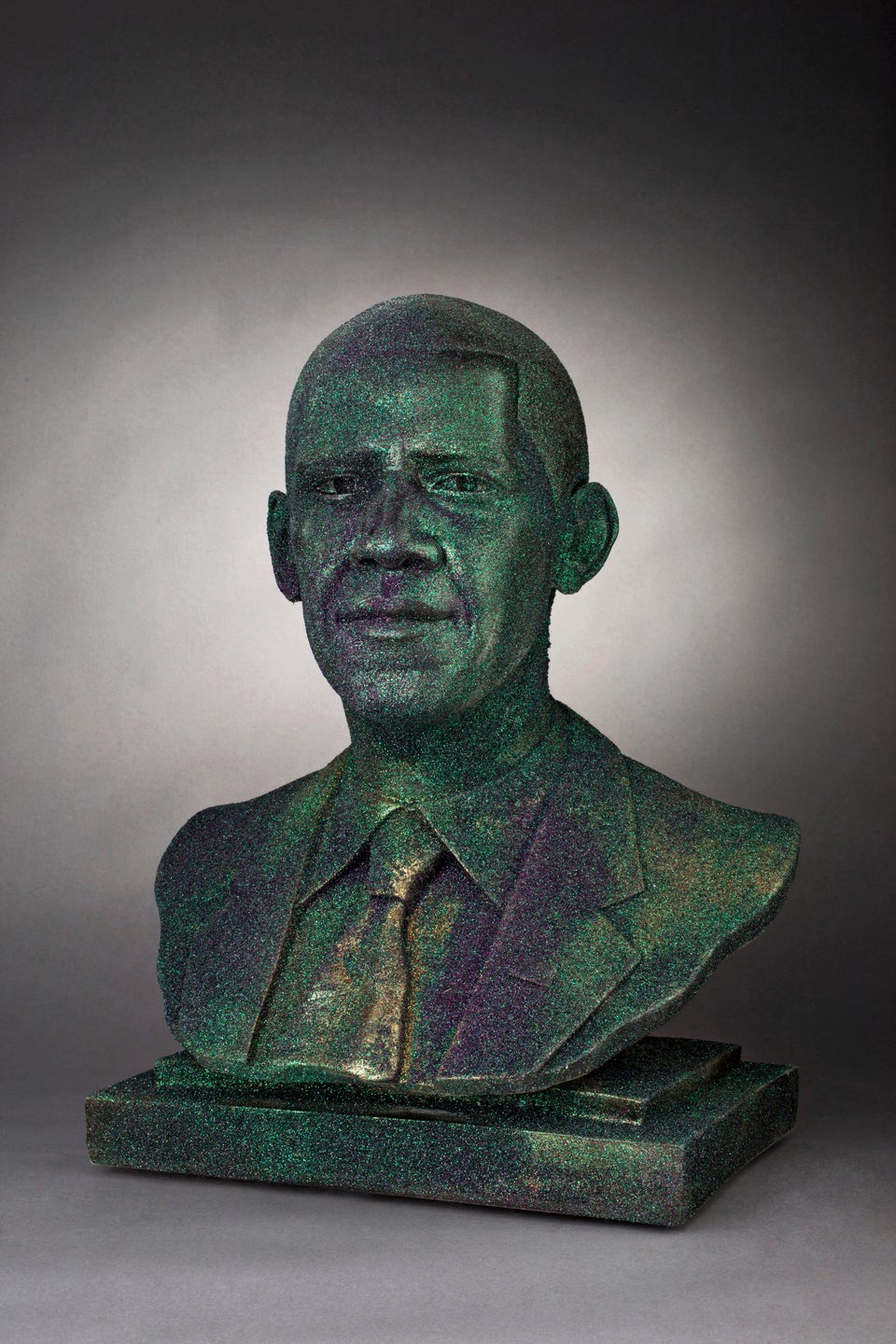 "Visions Of Our 44th President"
Popular in the Community